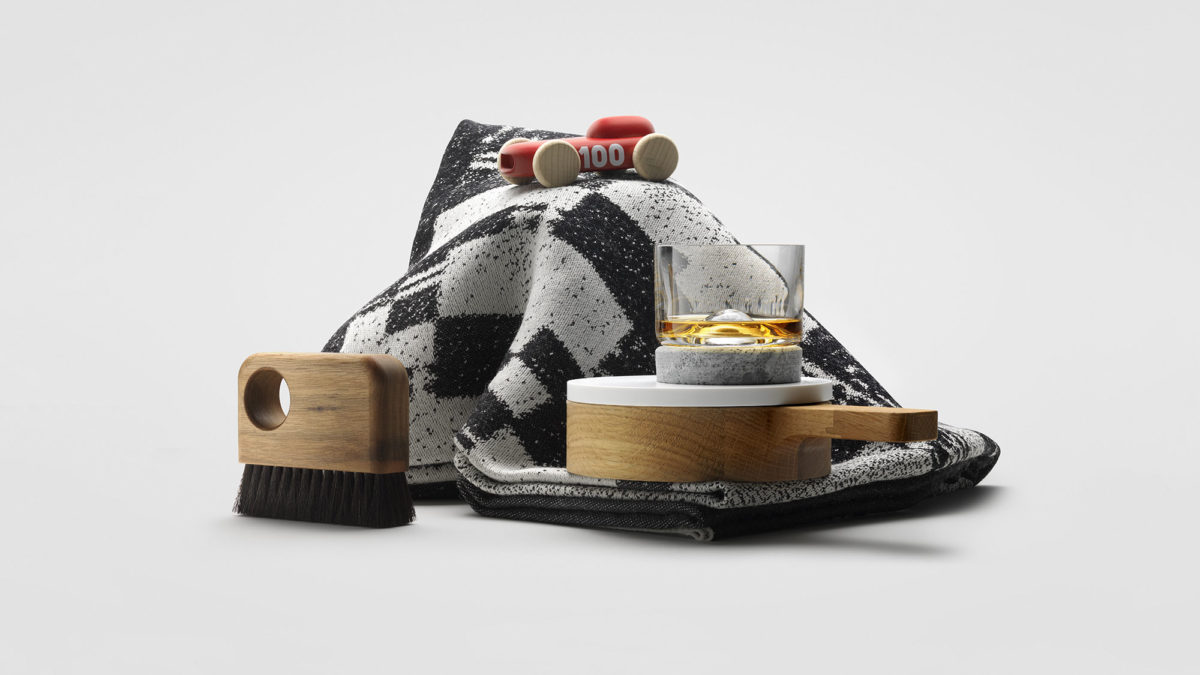 100serie is an invitational project, asking 5 different Norwegian design studios to contribute their unique interpretations of the task. The participating studios are Fimbul, Heydays, Gridy, Permafrost, Eggs. They offer perspectives on the concept of mass production seen from different fields of design, such as furniture design, industrial design, graphic design and interaction design. Each studio has come up with a functional and marketable product, which is made available for sale in a limited series of 100 numbered copies.
Canary wharf, by Fimbul: it is a brush shoes made in walnut or ash with a horsehair brush and finished with an oiled paint. His sculptural shape has – according to the design – the task of transmitting the love for shoes. If you choose something so good to take care of, you can not love your shoes.
Erroneous, by Heydays: made of merino wool, its name comes from the digital world. The visual impact creates different textures and bold aesthetics.
100 Racer, by Permafrost: symbol of science and progress, the car industry has transformed the world in which we live. Cars have changed the landscape, and the city have changed us and our conception of time and space.
Neither retro nor futuristic, the 100 Racer is inspired by the rational simplicity of a racing car aerodynamics.
Tundra, by Eggs: thin hand-blown glass and hard soapstone to keep the cold liquid inside, without the need to dilute the drink with ice cubes. Therefore Skål (Cheers!) and enjoy the experience with Tundra.
Pan, di Gridy: inspired by pots and pans, Pan is actually a serving plate with a wooden handle to serve food. It can also be used as a basket for bread or fruit bowl. It has a solid wood base and a cutting board in Corian. Wood and Corian have different qualities, and together create a nice contrast material. Pan is made in 100% of waste materials.
All Rights Reserved to 100serie
(via frizzifrizzi)