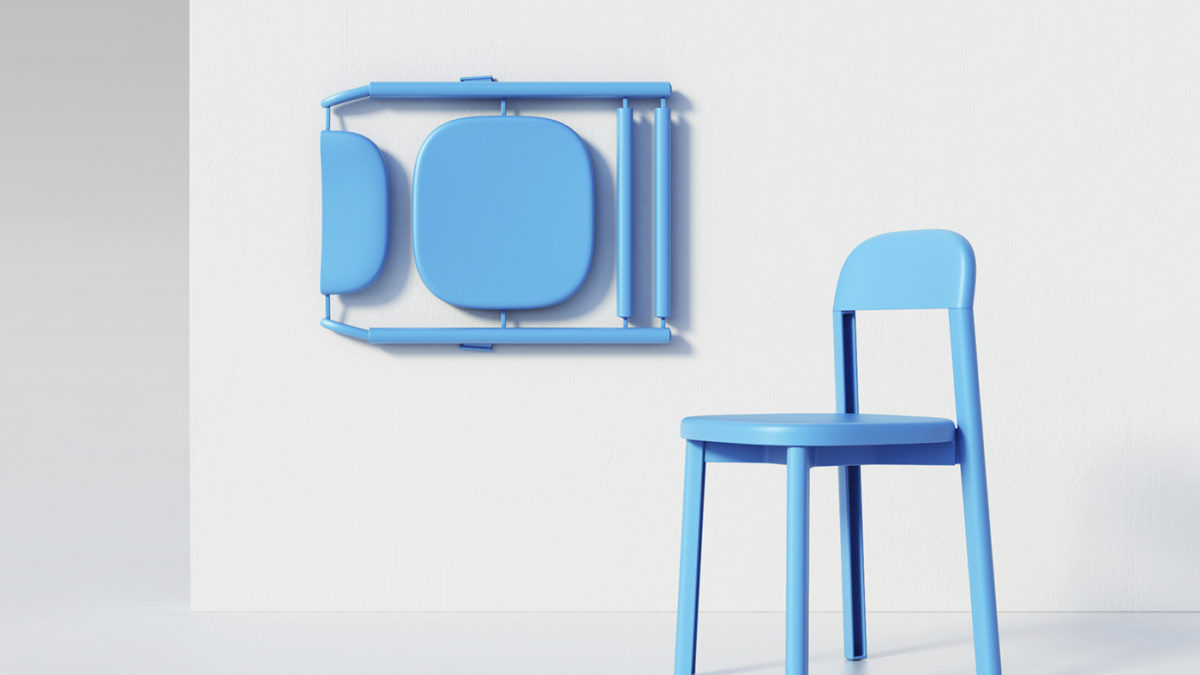 CHAIR 1:1, a contemporary design product
In May 2014, Alessandro Stabile and Martinelli Venezia began to discuss the idea of a chair that was representative of the contemporary world, in terms of production technology, sales methods, and use features.
Alessandro Stabile is one of ten "Top Young Italian Industrial Designers" selected in 2013 by the Italian Cultural Institute of New York. In 2011 he founded his design studio specialized in product design, furniture design, and art direction. Martinelli Venezia is a design studio based in Milan and Palermo, founded in 2015 by the architects Carolina Martinelli and Vittorio Venezia. The studio deals with furniture design, exhibition design, architecture, and interior design, exploring issues concerning the relationship between tradition and local culture, the material properties, and the technical possibilities of manufacturing processes.
They aimed to design an iconic, democratic product, meant to be sold online and – in opposition to the return to craftsmanship and gallery-oriented design – they decided to investigate the theme of hyper-seriality: that is a "leap of steps" in the production process with the complicity of the end-user, who will buy the chair and personally take care of operations such as finishing and assembly.
After a 5-year design process, Chair 1:1 was born. The product is a mountable/ demountable chair, in which all the pieces are molded in one go, thus optimizing the mold size and the speed of the production process, reducing waste to a minimum as well. The chair is sold just as it comes out of the mold, bypassing several steps; it will be the buyer who will complete the process (as aforementioned, this is hyper-seriality).
c
c
The chair recalls the boxed toy kits from the past and as in that case, there are no screws nor bolts: assembly is effortless and immediate. The product can be easily stored, shipped, and transported: 26 boxed up chairs take up only 1 square metre, and this is key to online sales and in terms of sustainability.
The project is a well-structured trade-off between the production system and assembly system. The fastening elements of the individual parts are designed to be easily producible but at the same time extremely resistant. As designers, the two studios have gone beyond the concept, undertaking a dialogue with Secostampi and Plastamp (leading companies in the production of molds and chair molding). With their help, the Chair 1:1 shape has evolved until the current definition. It is scalable, with small dimensions, and a polite aesthetic, designed to be perfect even in the most minimal homes. It is not just a quality product, but a democratic one, that could replace all those chairs of poor quality and durability.
The project opens up an interesting starting point for some reflections on industrial design: the discipline is not only about the product itself but also its methods of sale, purchase, use, and disposal.
Alessandro Stabile website
Martinelli Venezia website
Still-life images by Sandro Trigila
Urban photos by Stefania Zanetti
c