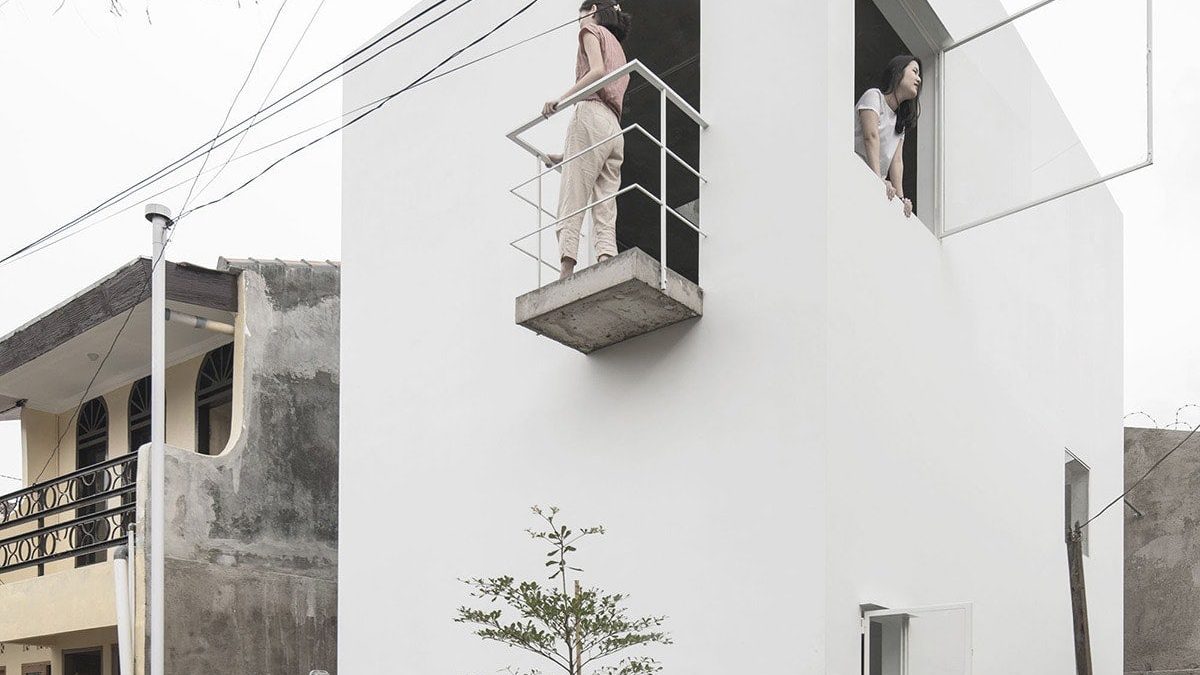 Founded by Dimas Satria and Ardy Hartono, DUA is a Jakarta- and Badung-based architecture and design studio. They love the process and explorations in ideas and conceptual areas and their aim is to bring architecture closer to the human body and perception.
Completed in 2017, 4x6x6 is an exploration of living experience in a small house in a high density environment. The main questions behind the design were, what if only we could minimize or blur the boundary between program, in order to perceive a new perspective and intimacy? and what if only we could redefine the openness and closure towards the surroundings, how we would like to see the passerby, the neighbor?
In the interior DUA enhanced the idea of here and there, a visual connection and interaction within a certain distance and level difference. Programs and privacy are separated using different level and point of view, instead of using wall and partition. This no-wall situation could set up a roomy and flexible space, and at the same time creates a particular experience and intimacy. On the contrary, situation and activities outside are framed using various square windows that lead to different directions and views. This various openings allow unique interactions with neighbors and passer-by.
Photography by Jonathan Aditya Gahari and William Sutanto
Visit DUA to know more about the project!
C