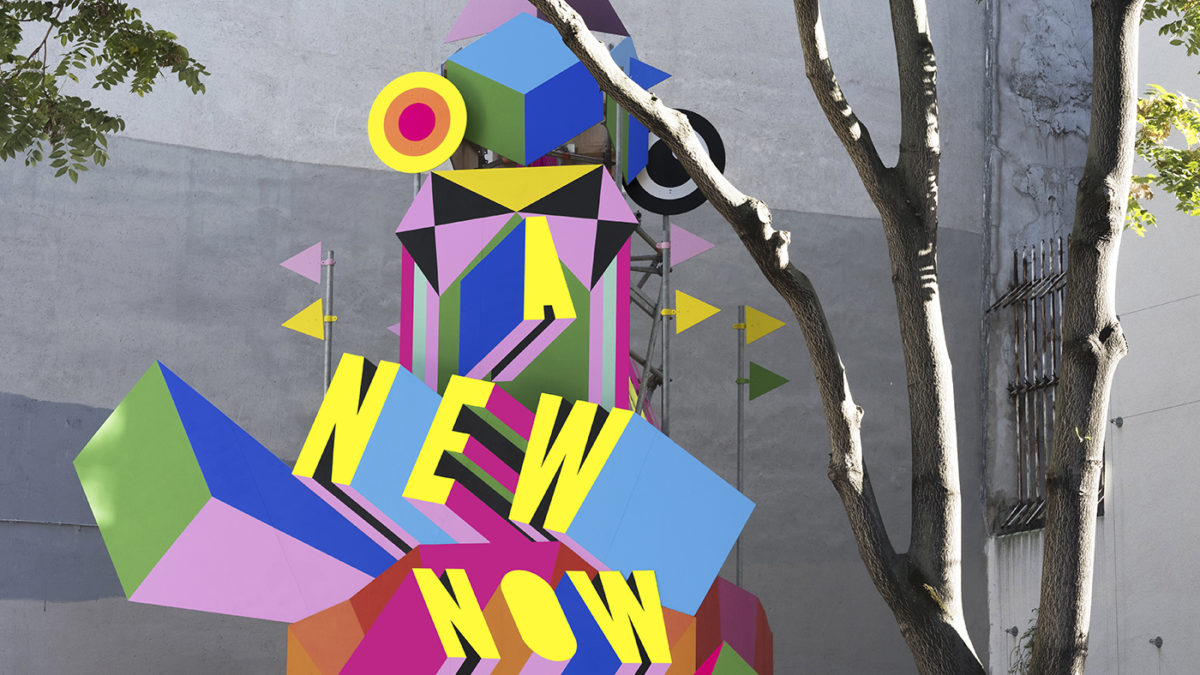 A NEW NOW, Morag Myerscough
Morag Myerscough's mantra is "make happy those who are near and those who are far will come". She has always lived in the city of London and has been fascinated by how colour pattern and words can change urban environments and peoples perceptions of spaces into places. From schools and hospitals to cultural hubs and town centres, Morag transforms public spaces by creating engaging experiences for everyone. Her strong visual approach is instantly recognizable and can be part of the so-called New London Fabulous movement, in which "design and architecture are seen as a visual and cultural pursuit, which is highly aesthetic, sensual and celebratory of mixed cultures".
One of Morag's latest works is A NEW NOW, a site-specific urban installation located close to the Pompidou Centre in the heart of Paris. The eye-popping sculpture, standing at over eight metres tall, aims to set an intention, to rebuild a 'new now' post-Covid. Painted by Morag in her London studio over a three week period, the artwork is a multiple of chaotic geometric shapes, growing up from the ground and rising up to a strong neon statement: A NEW NOW laid over a calm graduated sunrise, intended to spark the imagination of passers-by with simple arresting confidence and joyous optimism.
While museums and galleries adapt to the pandemic restrictions, public artworks like A NEW NOW strive to bring a sense of belonging, embracing the opportunity to rebuild a new more optimistic future and shared identity, echoing the artist's core mantra: "make happy those who are near and those who are far will come".
A NEW NOW is located in a small square close to the Pompidou Centre & Saint-Merry, Paris, France, the installation will remain from October to December 2020.
Photography by Art Milan Mazaud, Thomas Lang, Gareth Gardner.
Visit Morag Myerscough's page to see more projects!
c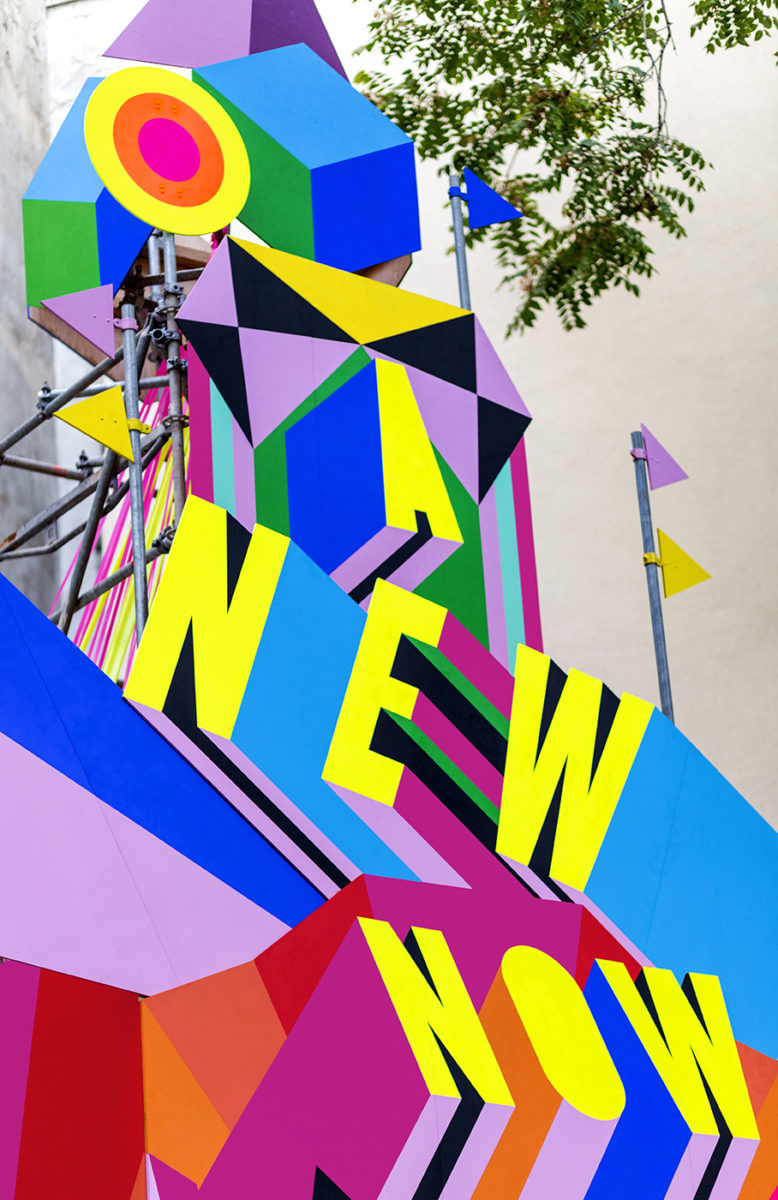 Do you want to see your project featured on WeVux?
Feel free to send us an email at [email protected] to know more, or visit our website and click on "Send your project" at the bottom of the home page