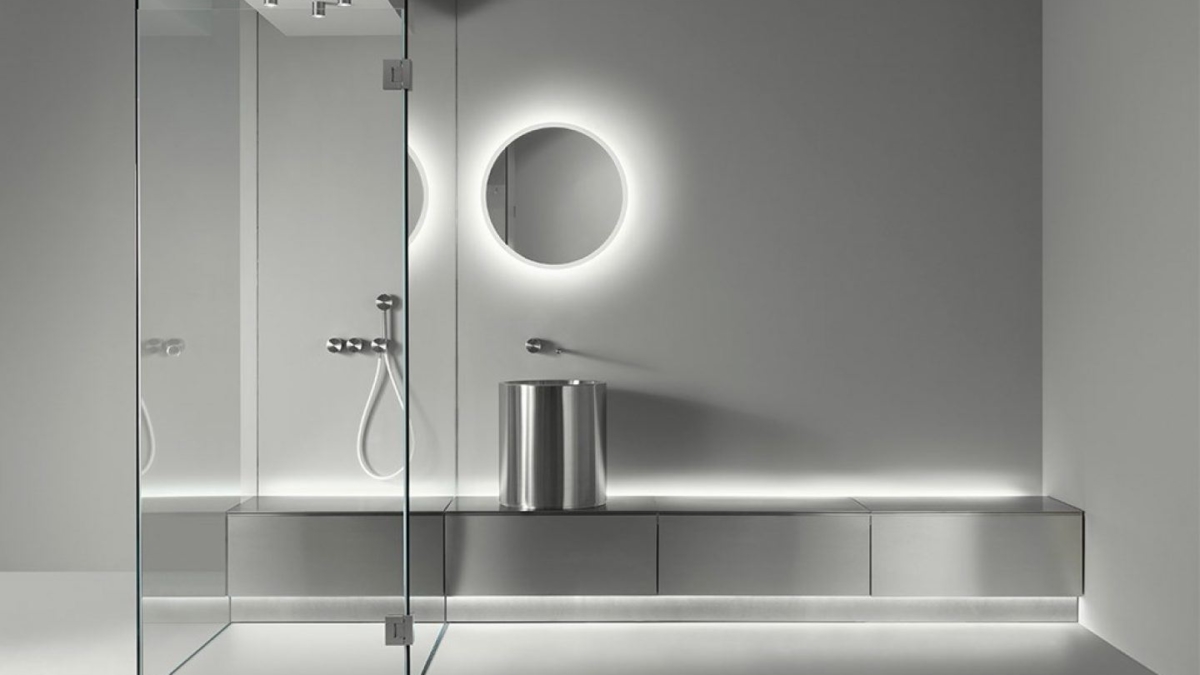 Together with his wife Roberta Bertacco, Natalino Malasorti founded CEA DESIGN in 2007, focusing its activity in the field of high-quality design, bathroom taps and fittings.
Described as a "synthesis of experience and vision", Natalino Malasorti's ABACO modular bathroom system is the new CEA's Integrated Modular System: "unique and revolutionary", it's multi-functional, modular, adaptable and "easy to install" – we haven' tried yet. Crafted in stainless steel, ABACO can be customized in all of CEA's finishes.
The only defect lies in its aseptic aesthetics: it is not a problem to like Minimalism – CEA products can not be defined "with a classic aesthetics" – but too much of it can lead to the creation of a boring object, which does not speak, in which the function is the one and only focus, loosing the other project aspects.
ABACO is a patented design by Natalino Malasorti.
c
All Rights reserved to CEA