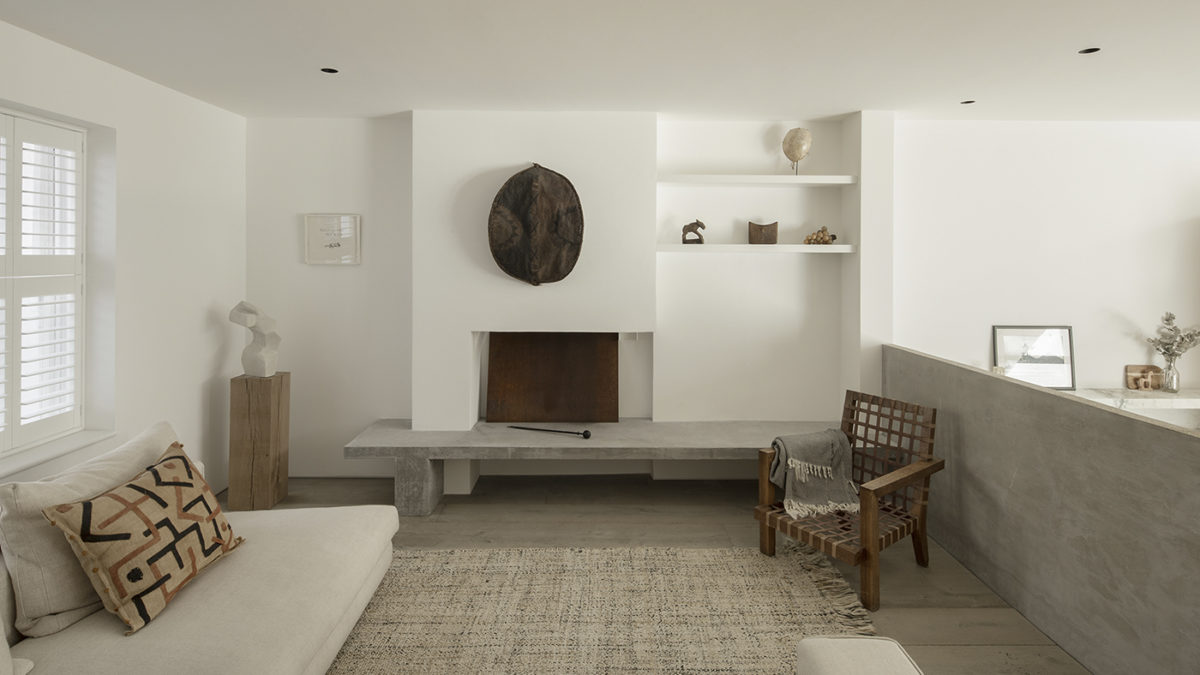 deDraft is a young architectural and interiors studio based in North London. Founded in 2010 by practice director Grant Straghan, their aim is to produce simple well-crafted spaces manipulating natural light and using materials rich in character. One of their latest works is AC Residence, a project that required some radical transformations to the interior and exterior of this 19th century, semi-detached property in Hackney. The work also involved extending and updating the existing garden studio to the rear.
Located in London Fields and within a conservation area, the house forms one of several pairs of four-story family houses and had previously been occupied as two individual flats. At his request the client was involved both in the design process and in the daily issues concerning supplies and construction.
c
c
Their first challenge was to design a highly modified, coherent layout to each floor, enabling better interaction between living spaces through a more open-plan living arrangement, increasing the passage of daylight to the rear of the lower ground floor. With openings scaled-up in proportion to those of the original building, deDraft opted for one single, enveloping material to unify, punctuate and define the rear facade. Being situated in a conservation area the use of Corten on such a dramatic scale could be potentially controversial, however, London Borough of Hackney were supportive of the more contemporary addition. The reconstructed rear facade leads to a discreet yet spacious, larch-clad pilates studio beyond.
Internally the new double-height space to the rear features a monolithic cast in-situ, concrete staircase. The kitchen and living spaces form the heart of the home while the interiors and the choice of furnishings have been designed to enhance the clients' art/sculpture collection. The master suite takes over the first floor providing a spacious dressing room and calming Tadelakt lined ensuite with a central free-standing bath.
To know more about the project visit deDraft
Photography by Ståle Eriksen
c