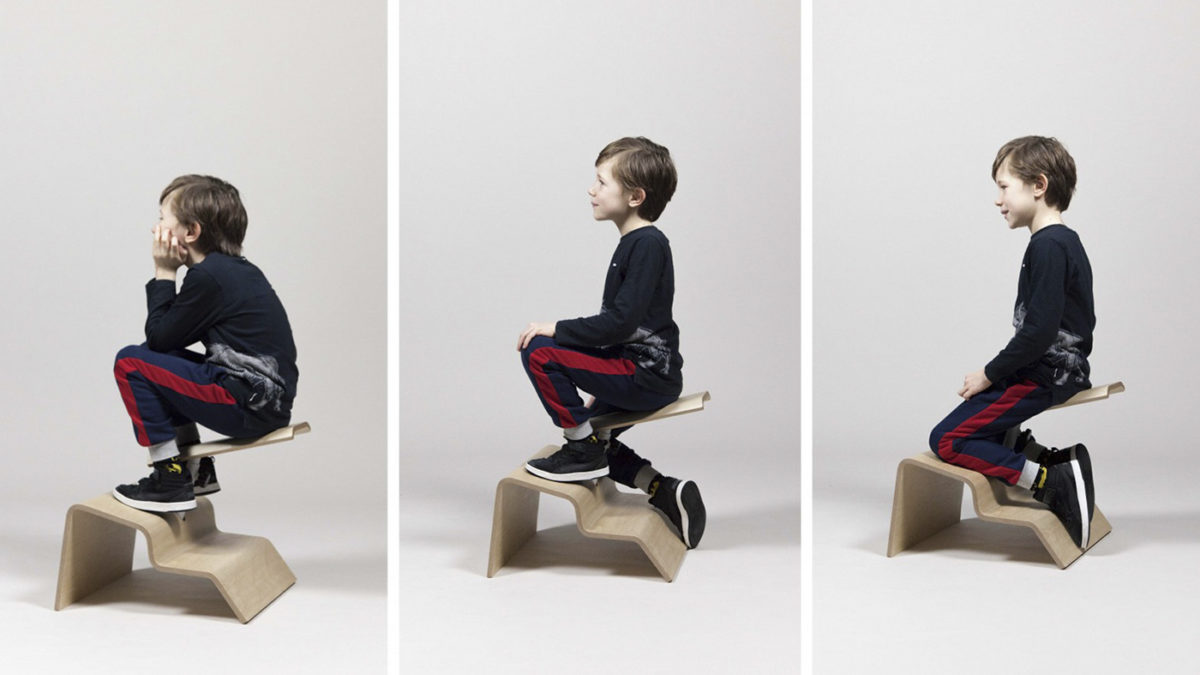 Within the intersections of cultural attitudes, environmental psychology and body movement, Boris Lancelot specializes in design alternatives that allow the body to move towards optimized physical fitness and well-being. Combining his knowledge in physical education and body conscious design, Lancelot critically explores through spatial design, product, film and performance.
Bruno Munari claimed that in the world "There are more chairs than asses", but what if we invent a new way of sitting?
Study after study links more time spent sitting in conventional chairs with increased health risks. The deep adaptation in chair sitting served Boris as a motivation to finding healthy alternatives for sitting, starting with the youth. The result is the Active Classroom project, a series of ergonomic children's furniture designed for the school of the future.
The stools aim to encourage a frequent alternation of different sitting postures to increase the muscular activity and diversity. In collaboration with the Free University of Amsterdam & University of Groningen, research is being conducted to give a better understanding on postural behaviours and how the stools can contribute to healthier classrooms.
Concept & Design: Boris Lancelot
Development: Karel Zuethoff, Julica Morlok, Christoph Seyferth, Tjalling Mulder, Boris Lancelot
Production: Hieselaar Nederland B.V.
Photo: Seewhy Ngchoyiu
Video: Simon van der Zande

Visit Boris Lancelot's page!
c
c