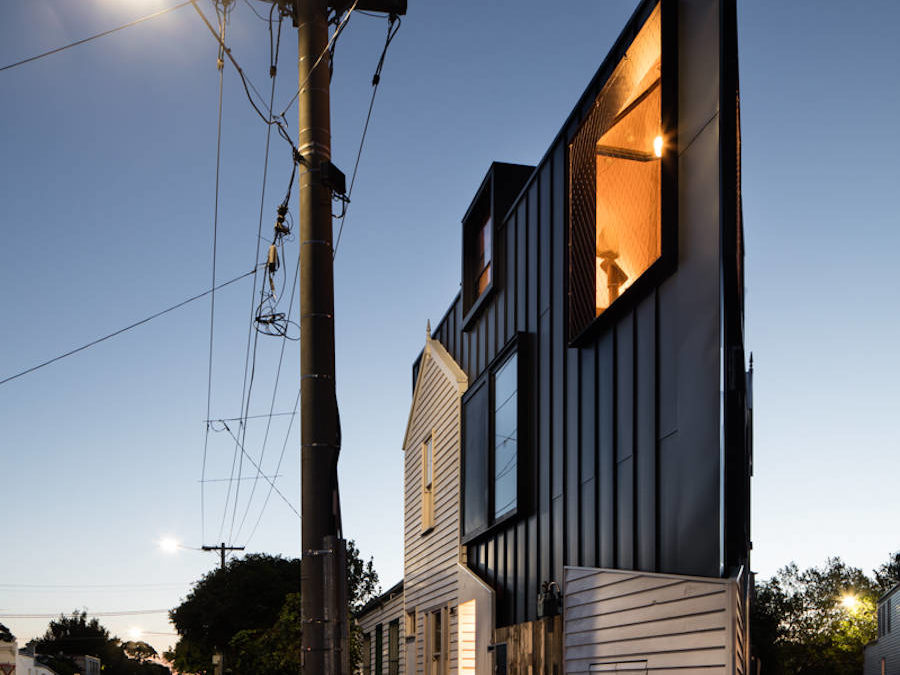 OOF! architecture is a design office based in Melbourne devoted to projects ranging from single room renovations to complete house make-overs, new houses and townhouse.
"Acute House is the transformation of a 'renovator's nightmare' into a compact 21st century family home." The site is small, its triangular shape characterized by a sharp corner apparently prevented any design to exploit the land. The original decrepit Victorian cottage had become impossible to inhabit but was well loved by the neighbourhood as well as its new owners. The facade shows how OOF! worked: they removed the materials, labelled, stored and re-installed in their original location, the white part shows the original building while the black one is the added volume.
More projects by OOF! here
All Rights Reserved to OOF!