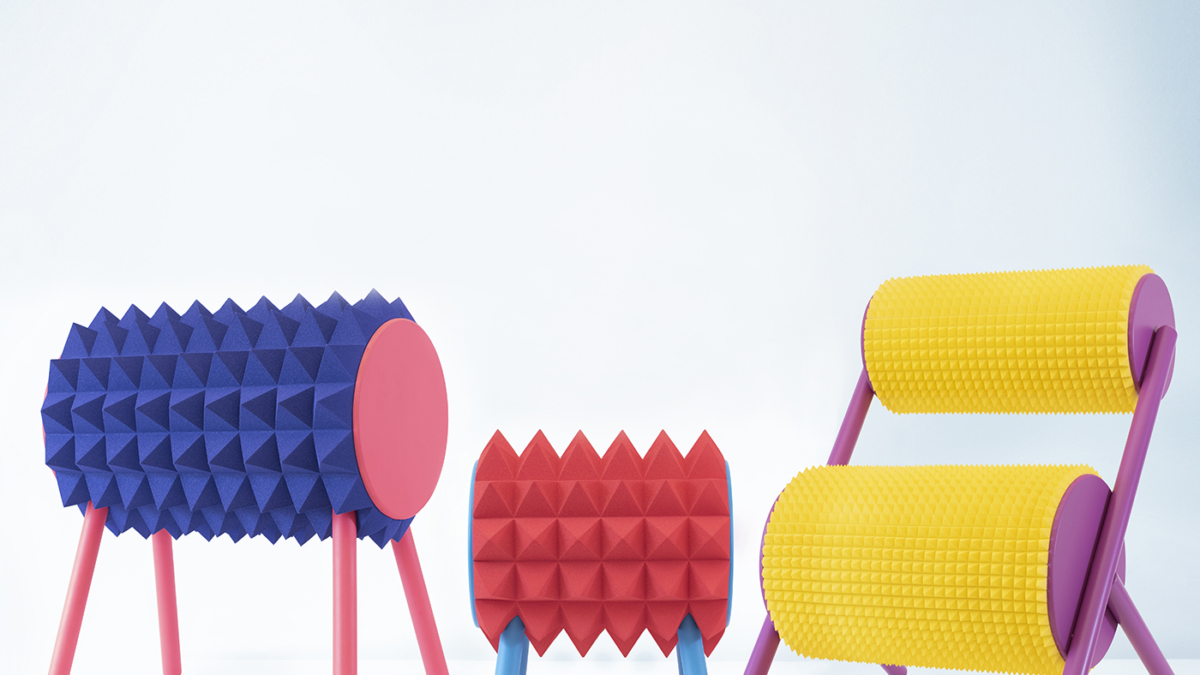 AHI! CHAIRS_ F. Corona and J. Torres
Federica Corona and Juan Torres are the designers of the bold Ahi! chairs collection, a series of provocative pieces that want to mix art and design.
The idea behind the project was to transform a traditional product in versatile furniture as it was a work of art. With its provocative spirit, Ahi! is an experiment that aims at communicating lightness and beauty, stripping the present society of its common preconceived ideas.
At the moment the chairs collection is composed of three different seats: a stool, an armchair and a horse. The seats are obtained from a wooden structure padded and covered with a pyramidal sponge in polyurethane foam. The shapes and the colors are a natural result of the provocative approach that Federica and Juan embraced. An interesting project that wants also to challenge our old and trivial idea of chair.
c
All Rights reserved to Federica Corona and Juan Torres