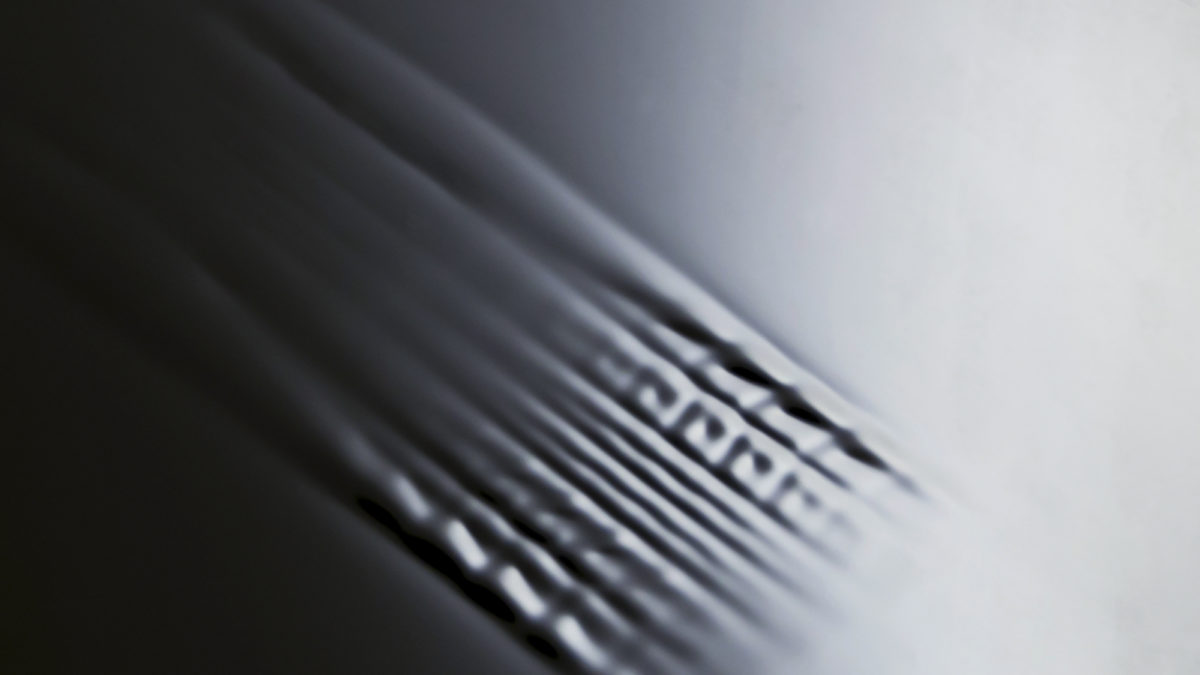 For the fourth year, Aisin Seiki Co., Ltd. has exhibited at the Milan Design Week. For three editions, they focused on beds, sewing machines and other lifestyle products, but this year, they are "returning to their origins" with the theme of "The next frontier in mobility".
For Milan Design Week 2017, they presented their initiatives in three of the foremost technologies of the coming high-mobility society – "Automated Driving", "Connected" and "Zero Emission" – with the aim of taking the lead in developing new relationships between people and vehicle.
The first installation is Automated Driving – Visible Motion by Satoshi Yoshiizumi that expresses cutting-edge automotive technologies by showing their "beautiful movements". Hideki Yoshimoto with its Cocoon (Connected) wants to represent the values of the partnership between humans and a future car. The white weaved threads show a vehicle with an organic and delicate entity, it suggests a more intimate relationship between humans and cars in a closer future. Zero Emission, Transfer by Shingo Abe is a graphical animation presented in high definition using two projectors on a huge canvas. Take a look at the video and visit the page to know more about the event!
Photo by Daisuke Ohki
All Rights are Reserved