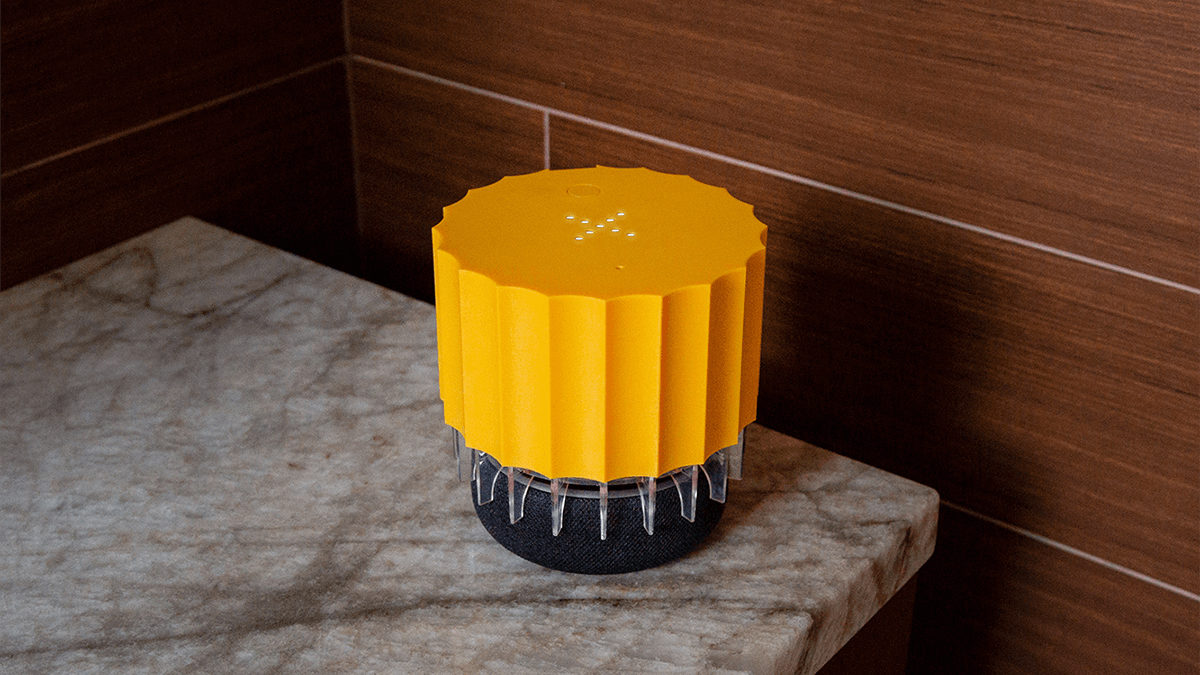 Alexagate is the product we were waiting for. Why? It preserves our privacy!
Researchers at Northeastern University and Imperial College London recently found that smart speakers, including Amazon's Echo Dot, can be mistakenly activated up to 19 times per day. Amazon gives you the ability to hear your recordings and delete them, but what if we use a different service, far from corporate ones?
Alexagate is the answer and it's the latest effort from MSCHF, a Brooklyn-based startup that makes limited-run products with a rhetorical flourish.
The product is useless without the context of an Amazon Echo, in the same way that a phone case is useless without a phone. Unlike a simple case, this device specifically hamstrings the Echo manufacturer's intent. The Amazon Echo has one fatal flaw, that is (still) shared among all Internet Of Things devices: it is a physical object. This inescapably allows users certain affordances – among them that the Echo can be forced to interact with other physical objects. There may be No User Serviceable Parts Inside, but conversely, there can always be a company-inaccessible part on top.
Alexagate is hardware hacking to reduce functionality. Though "human-centered design" is at this point a meaningless term to fill space in decks and design firms' About pages (Alexagate's relationship to humans is up to the user), we might at least term it "anti-corporate design." Alexagate retrofits UX to meet a different set of priorities: the device jams your
Alexa's mic using seven ultrasonic speakers. To turn jamming on or off you simply have to clap 3 times and it works with most Amazon Echo devices (Echo Dot 1st, 2nd, and 3rd Gen, Echo Plus 2nd Gen, Echo 1st, and 3rd Gen).
Alexagate isn't the first product preserving your privacy. In early 2019, Tellart designer Bjørn Karmann and Topp designer Tore Knudsen showed off "Project Alias", speaker covers that resembled parasitic fungi. The project uses white noise to deafen Alexa and Google Assistant until users activated their speakers with a custom wake word. In February, Ben Zhao and Heather Zheng, computer science professors at the University of Chicago, showed off a "bracelet of silence" that used ultrasound to jam nearby smart speakers.
As MSCHF says "Perhaps the talking toaster is now an inextricable part of the human futurist psyche. So too, we hope, are the tools to break it."
c