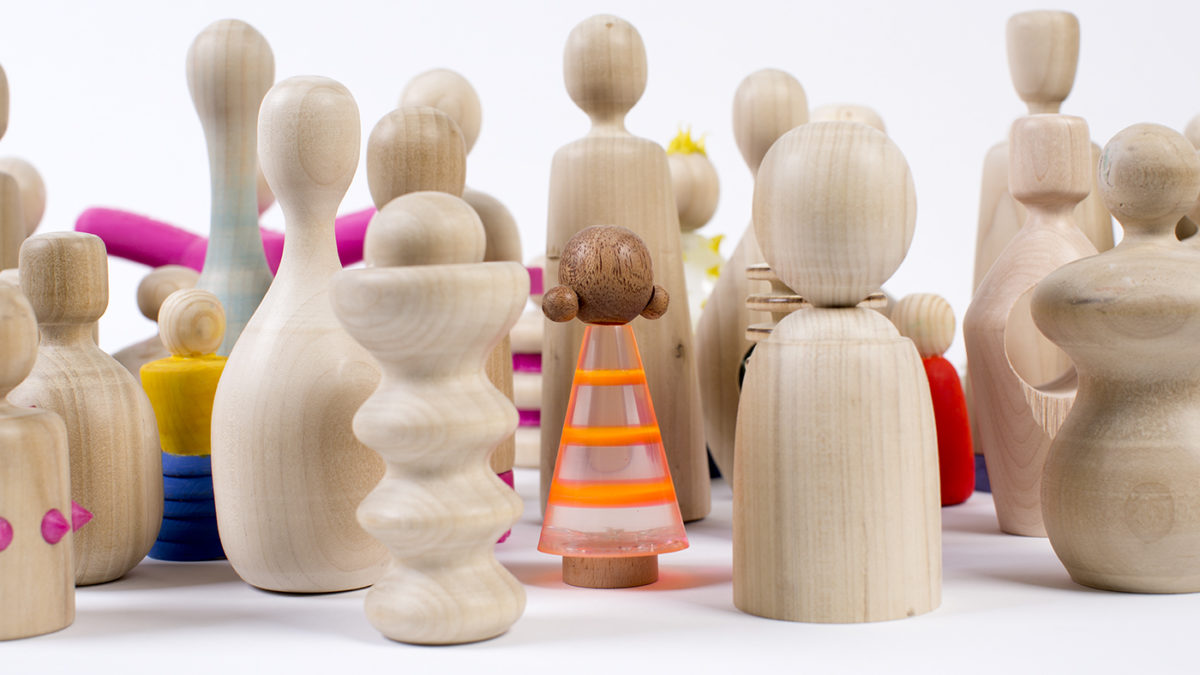 ALMA THERAPY DOLLS, Yaara Nusboim
Yaara Nusboim is an industrial designer and a fresh graduate from the Shenkar College of Engineering and Design, in Israel. Recently she returned from the global exhibition Kind and Jugend in Cologne, Germany, where she won the Kids Design Award first prize for her project, Alma – Therapy Dolls.
m
The project was inspired by the Play Therapy method. The psychoanalyst Melanie Klein was the first to recognize the importance of play in child therapy. She understood that play provides an insight into the unconscious of the child's soul and thus she developed the Play Therapy method. This suggests that children are capable healing themselves, they just need the right conditions for it.
Alma – Therapy Dolls is a series of toys designed for children who are dealing with emotional problems; the project is meant for the therapeutic process. The dolls' aim is to facilitate a child's connection to his inner world and to promote healing. The project was done in collaboration with child psychologists and therapists, and the dolls shape and design is based on what Yaara has learned about children's emotional problems. The dolls were selected to portray the range of emotions arising during the therapy session, such as: fear, pain, emptiness, love, anger, and safety. Since an important component of the therapy process is touch and sensation, the materials from which the dolls are made are maple wood and flexible polyurethane. The wood conveys warmth, tranquility, safety, as well as providing a pleasant and smooth surface to the touch. Through their shape and texture, the flexible materials represent the children's inner urges. The combination of the two materials together is designed to balance the positive experiences with the negative ones. The dolls are open for various interpretations and each child can pour into the doll his emotions, based on his own background and feelings.  
This project is another real example of how design, when applied to other disciplines, can lead not only to new products but real experiences for the users: in this case the result even has a therapeutic function!
Visit Yaara Nusboim's page to know more about her and Alma!
Video by Eitan Mottahedeh
Photography by Achikam Ben Yosef
c
All Rights reserved to Yaara Nusboim
Please seek permission before using