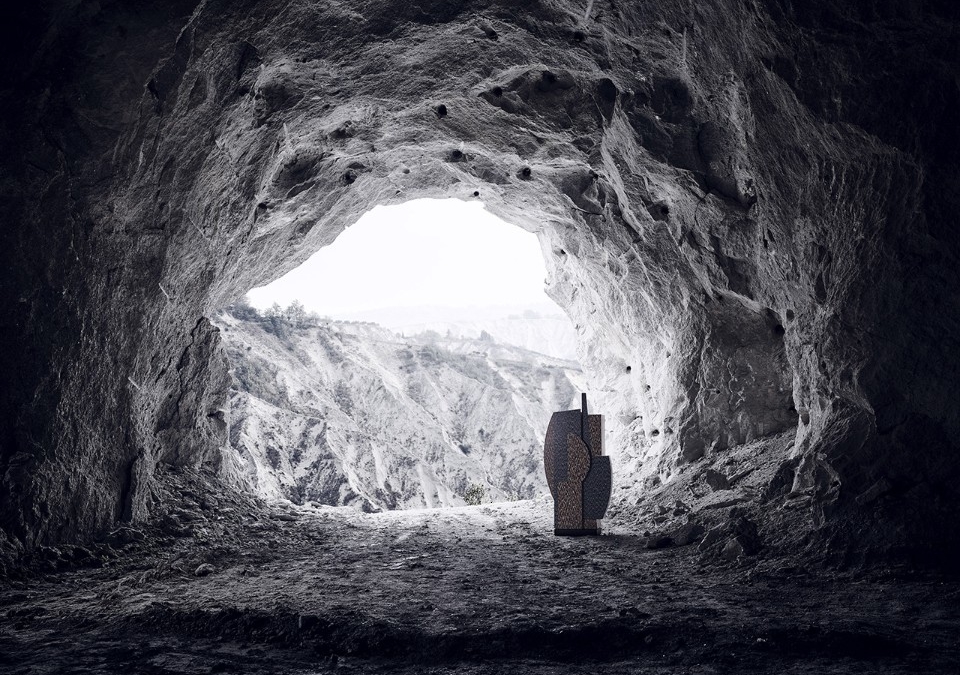 TRE PRIMITIVI, ALPI + ATELIER MENDINI
ALPI, founded by Pietro Alpi in 1919, was the first company in the world to industrialize the production process of composite wood. From a workshop of fine cabinet making the company rapidly evolved into an industrial leader in the production of decorative surfaces. Its story is a vibrant tale of a manufacturing tradition focused on excellence, an industrial company in constant evolution, a multinational with Italian roots, a technological reference point for the wood sector.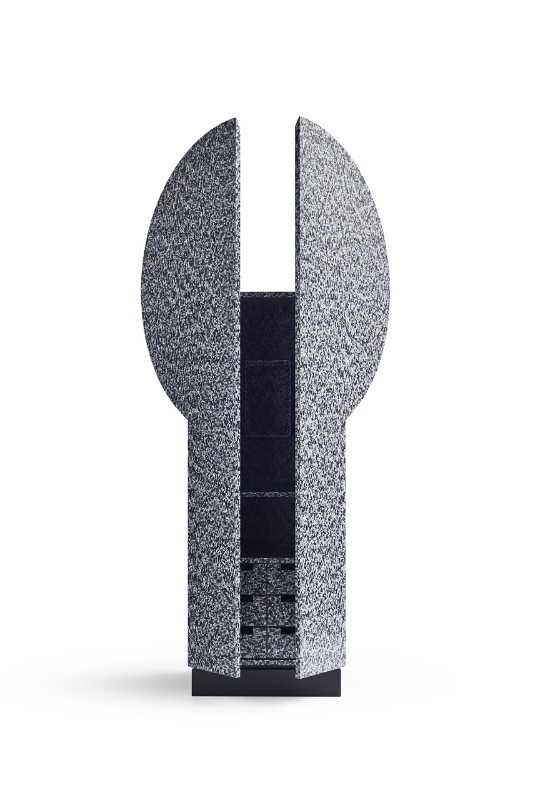 When Alpi decided to revive the colourful speckled wood veneer Mendini had originally designed for the company in 1991, the company invited the Italian Design Maestro, to design a contemporary update. The original Alpi Pointillisme COL, a pattern of orange, burgundy, cream, grey and blue blotches had been based on the sun. When Mendini came to reimagine the pattern for 2018, it was a natural choice to turn to the moon – resulting in the new black-and-white Alpi Pointillisme B/N veneer. Mendini designed three pieces of furniture, named Tre Primitivi, to show off the products, currently exhibited in Alpi's Milan showroom.
"I designed two versions of the Alpi wood product, one Solar and the other Lunar," said Mendini "The formula for this idea was suggested to me by Vittorio Alpi, whose literary exploration of the writings by Italo Calvino challenged me to imagine a lunar spectrum in addition to my aurora lights…"
The three furniture pieces are named Qfwfq, Ayl and Luna & Sole after the characters of Without Color, written by Italian writer Calvino. Qfwfq is made in Mendini's black and white, and Ayl in colored veneer, while Luna & Sole is constructed from a combination of both.
All Rights reserved to Atelier Mendini, Alex Mocika and ALPI