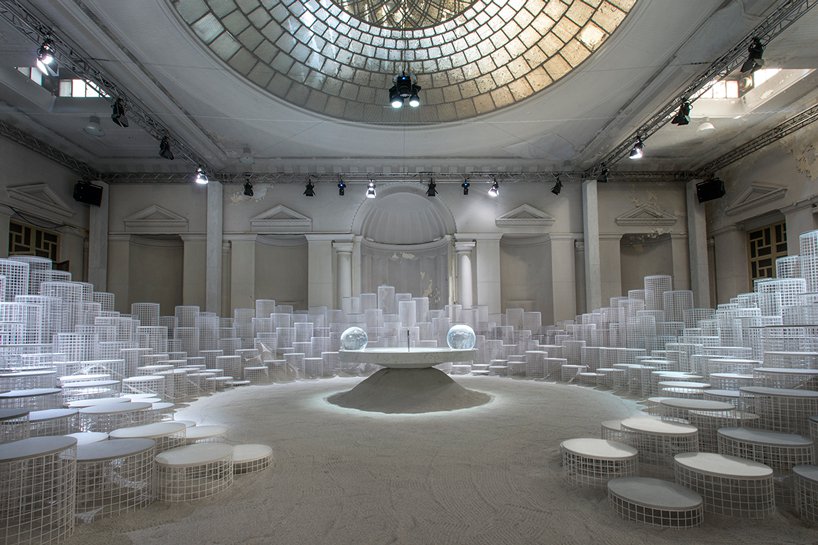 ALTERED STATES_ Snarkitecture + Caesarstone #MDW18
During Milan Design Week 2018, Snarkitecture, for Caesarstone, payed homage to the center stage of the home: the kitchen island. Named "Altered States", the installation created a relation between the raw elements – ice, water and steam – and the guests.
"Our aim for the Milan version of Altered States is to use ice, water and steam to create a mesmerizing collective experience around a kitchen island that has been designed around these simple elements. We took caesarstone surfaces and turned them into something voluminous and engaging, further highlighting the strength and flexibility of the material…" commented Snarkitecture.
Located in the courtyard of Palazzo dell'Ufficio Elettorale di Porta Romana, three different basins welcome visitors, each of them shows a different stage of water and it is made with a unique Caesarstone color: vanilla noir, alpine mist and white attica. Under the cupola of the interior, the studio presented its proposal for a round kitchen island made with caesarstone's white attica and a dark contrasting faucet. Around it visitors are surrounded by a landscape of Caesarstone's metropolitan collection – cloudburst concrete, airy concrete, and rugged concrete – placed on top of  cylindrical metal mesh.
Visit Snarkitecture website for more projects!
All Rights Reserved to Snarkitecture
Images by Alex Lukey and David Zanardi
(via designboom)