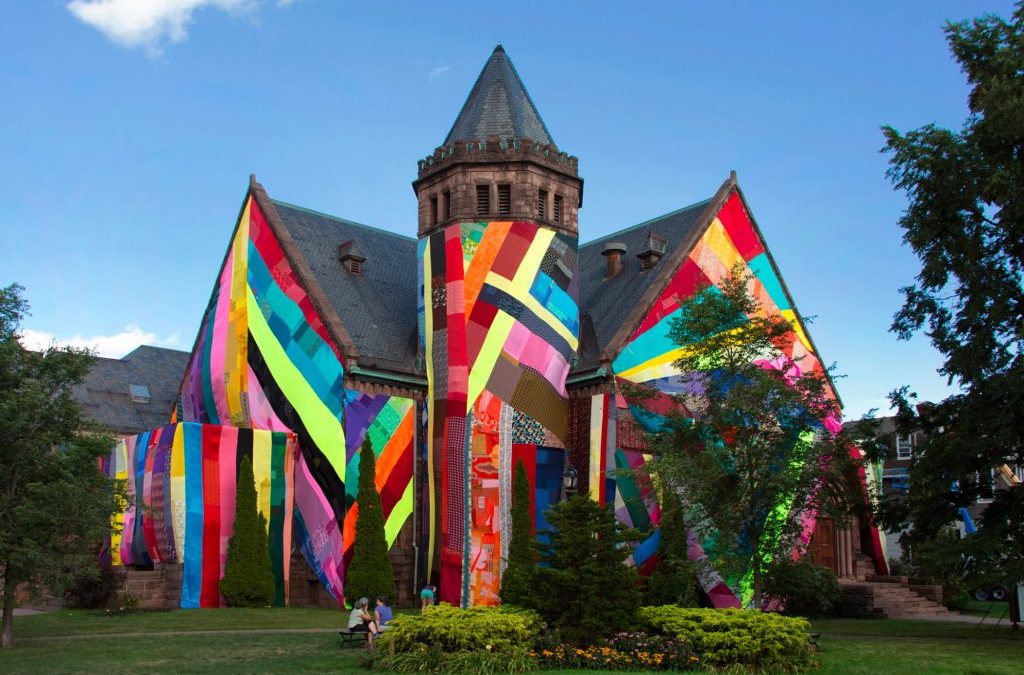 Born in Montana, Amanda Browder is an American artist currently living in Brooklyn, NY.
Browder's projects are additive and subtractive experiences which aim to collaboratively build sculpture with the parallel uniqueness of what is "collaborative". The artist aims to engage local citizens – wherever the project is taking place – with the conceptual approach of gathering and collecting as a community praxis. The works seek to physically challenge the uniqueness of the individual as represented in a color field of fabric donations sewn into a mono-chromatic conversation.
Central to the psychedelic experience, Browder uses bright colors and familiar materials to recreate this subtle change in perception. The overarching goal is to involve individuals and groups in the mystery of creation. From material collection to construction and exhibition, these projects aim to encourage community volunteers to participate in ways that require collaboration and conversation… about city, community, architecture and art.
Visit Amanda Browder's page to see more installations!
Photography by Bryan Esler and Katrin Eismann.
v
All Rights reserved to Amanda Browder