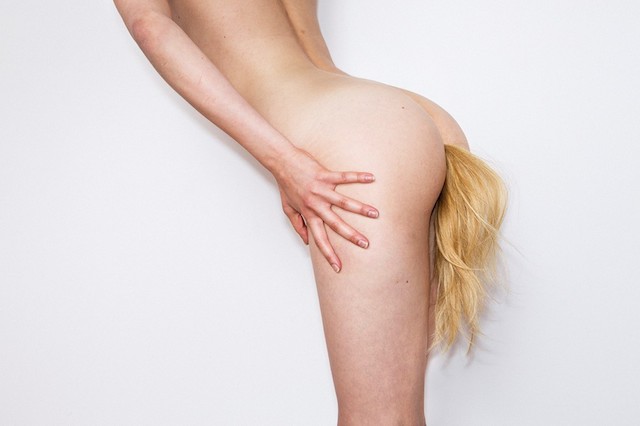 La fotografa di orgini ungheresi Andi Galdi Vinko, ottiene il suo MA in Fotografia nel 2011 presso la Moholy-Nagy University of Art and Design, Budapest, ma già dal 2009 partecipa a parecchie esibizioni in tutto il mondo e a cinque anni di distanza ha clienti come The New Yorker, VICE, Dazed, Photograph Mag, Harper's, per non parlare delle pubblicazioni ricevute.
L'ultimo lavoro di Andi è una serie personale fatta con l'aiuto di una make-up artist e una hair stylist, con l'aggiunta di extensions e glitters: Andi spiega come make-up artist e hair stylist siano necessari con progetti commissionati, ma questa volta non ci sono regole da seguire, ne clienti ne richieste particolari.
"It's a playful observation on how glitter and rainbow makes everything different, or at least that's what we are supposed to think, right? This whole new feminism is about being naked and proud of your body – but isn't it all for the joy of men again?" – Andi
Se vi piacciono questi scatti potete visitare il sito di Andi oppure la sua pagina personale Instagram o Tumblr!
All Rights Reserved to Andi Galdi Vinko