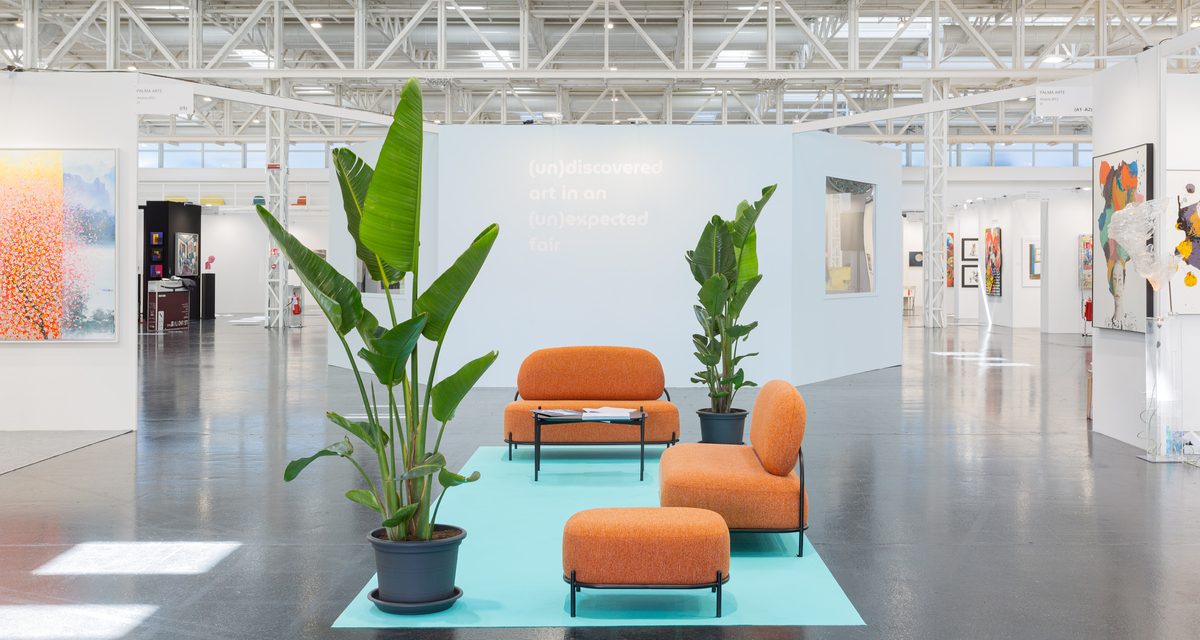 ANDREA ISOLA and the art of exhibition design
This article was written for Salone del Mobile.Milano and previously published on salonemilano.it digital platform. Cover image: Unfair, photo Nicola Morittu
Sardinian-born exhibition designer Andrea Isola's first taste of the art world came when he began working for an exhibition company, where he learned all about the industry: what materials are used, costs, the various stages of production… In later years, he combined his professional background as an architect with a passion for the exhibition design world, since 2018 working freelance for museums, foundations, fairs, galleries and independent artists in Italy and across Europe.
Seeking exchange and dialogue among industry professionals, in 2019 Andrea began using the hashtag #appuntidiunexhibitdesigner to delve into all aspects of exhibition design, offering a plethora of insights in more than 350 posts that today form a veritable exhibition design world archive.
c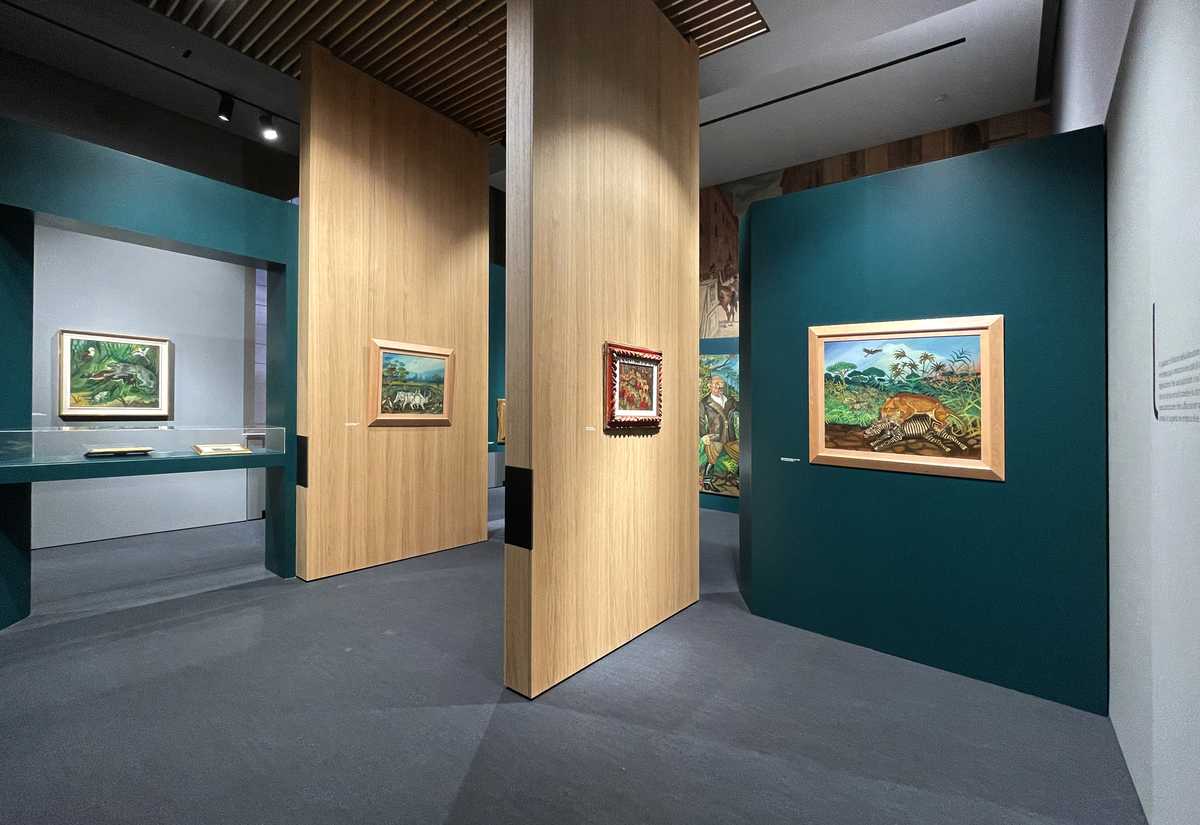 c
How did you have the idea of using Instagram as a tool to expand and share your work?
Basically, to meet a need. Much of my work is research, ongoing education through books, websites and trade journals. Instagram is a medium that ensures and amplifies dialogue, something that, for me, is vital.
I felt a need to engage with industry insiders and enthusiasts outside of exhibition and trade show openings. I made my "notes" public using the hashtag #appuntidiunexhibitdesigner, publishing these posts on my personal profile, analyzing exhibition setups, booths and art fairs in detail. The image selection spans a wide variety of topics, from the importance of light to colours, pathways and viewpoints.
Since 2019, I've made more than three hundred posts, involving and attracting many professionals and enthusiasts in the field, fostering a community free to exchange ideas and opinions on major exhibition design issues. Over time, my profile has become an up-to-date archive of photos and videos of national and international setups accessible to all.
c
Can you explain how different aspects of setup affect the end-result? How do pathways, marketing and booths help or hinder the final outcome?
Good exhibition design requires the ability to display the stars of an exhibition – that is, works of art – in optimal conditions for that particular type of exhibition space. How do you do that? By ensuring that all factors that go into an exhibit – pathways, lighting, graphics, materials, and perspectives – interact and are in balance. At the planning stage, we must not underestimate visitors, the people who come and experience the exhibition: whether or not it works is up to the audience.
Most of the time, when I ask a visitor, "Did you like the exhibition?" after an initial comment on the works, the focus unconsciously falls on the layout. Either they'll mention the lighting was excellent or, annoyingly, that it cast reflections on the works; they'll mention well-marked or poorly visible hall texts, easy-to-access or narrow pathways creating queues and confusion, etc..
Exhibition design completely changes an exhibition's fate.
c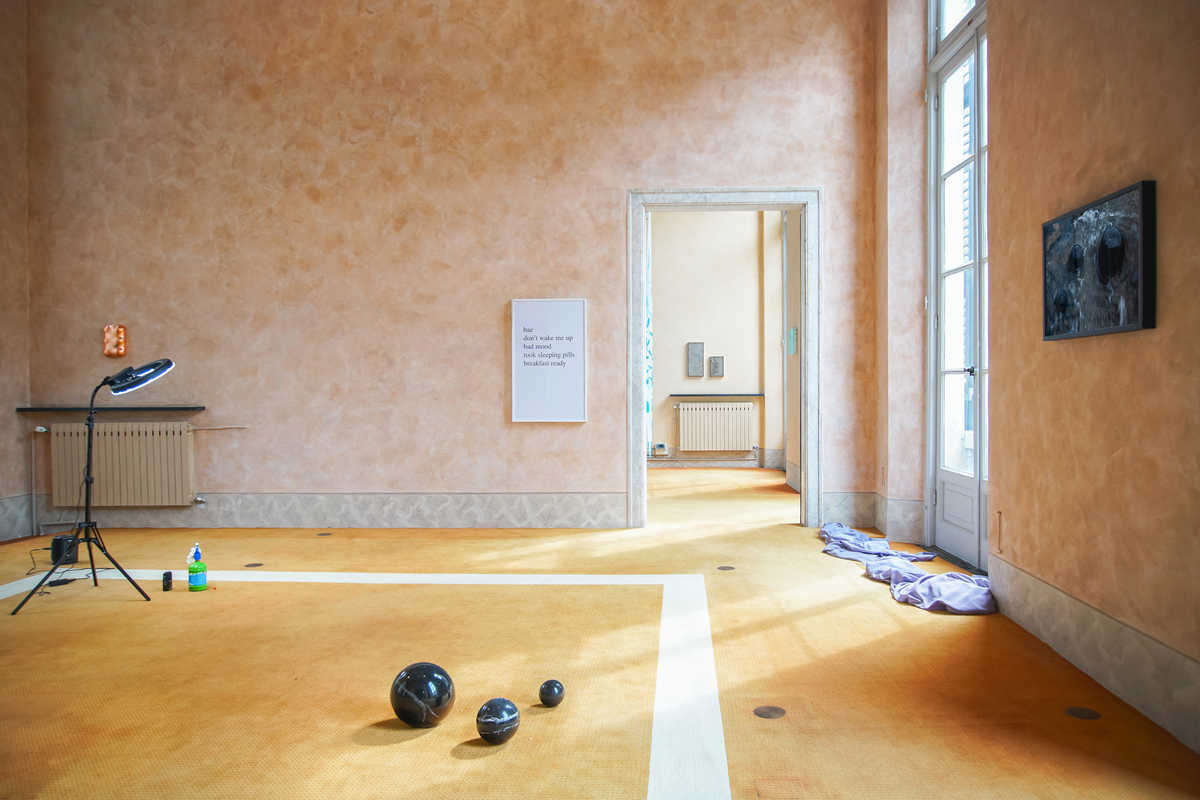 c
Speaking of light, how important is light to layout? Can you give us some examples?
In exhibition design, lighting should not only be conceived and imagined to enhance works' visibility, it has to create a certain type of setting for that particular exhibition theme. When dealing with intimate, introverted subjects, pinpoint lighting and a calibrated balance of light and shadow are a good idea; in other situations, we opt for diffuse lighting, eliminating shadows as far as possible.
Above all, I believe lighting is the key factor, the thing that completely makes or breaks an exhibition. The wrong type of lighting body or out-of-kilter aiming can make an exhibition visit a trial.
To give you some idea of how important I consider this to be, in 2021 I spent three days on-site for a contemporary art exhibition, all that time working out special lighting, finding the most suitable solution for that venue.
Every aspect must be taken care of for an exhibition to be successful, down to the smallest detail. Once I've finished aiming, I always try and check the effect lighting has on the space by using my phone camera. I curate this aspect because, nowadays, any visitor can potentially take a picture and post it on social media, effectively giving the event free publicity.
c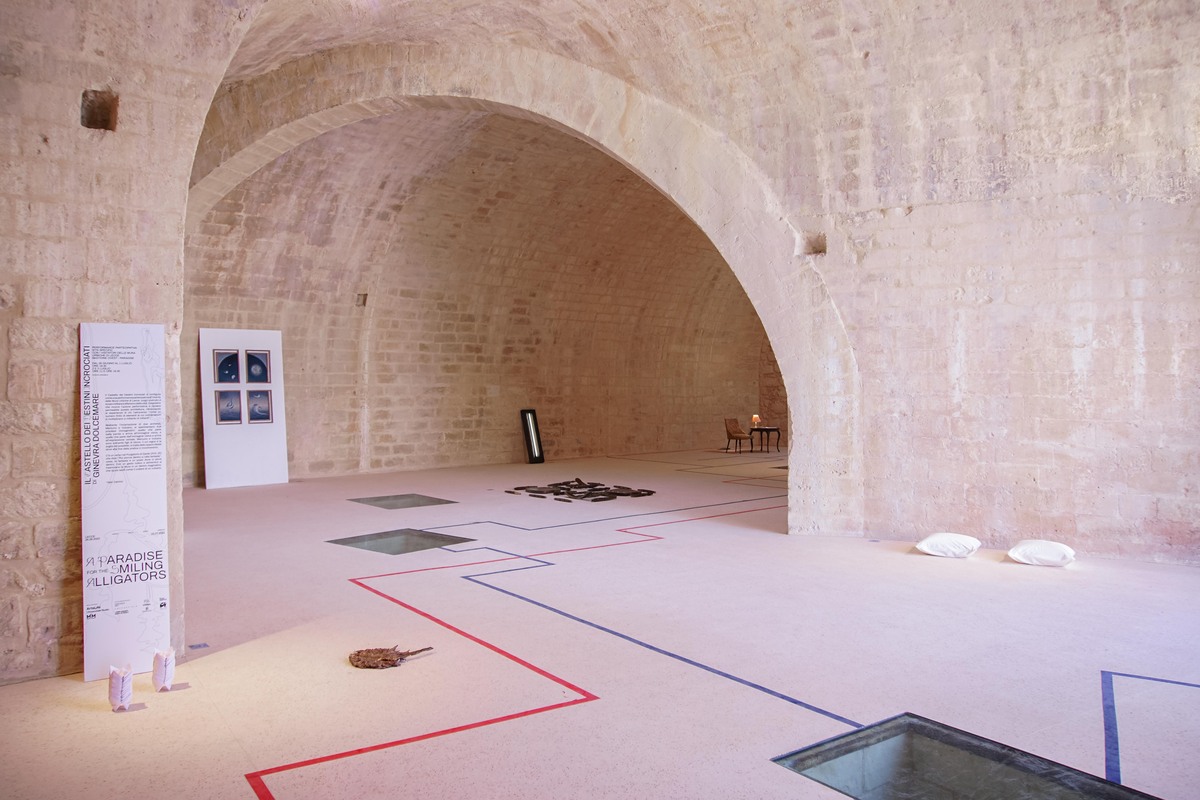 c
What methods or suggestions do you have for better lighting works or products?
You need to consider three main factors to best illuminate a work of art: type of light, light body, and the light/shadow balance.
Light can be warm, natural, or cool. Warm lighting is especially used for exhibitions of modern and ancient art; the other types are used mainly for contemporary art.
When it comes to light bodies, however, there are so many qualities and characteristics… Basically, they differ from one another in light intensity and degree of illumination. For example, for exhibitions of ancient art, certain light intensity standards must be met to ensure the works aren't damaged.
The third factor is something you take into account directly on site, during layout: light fixture positioning must be calibrated to avoid reflections, casting shadows that make it difficult to view works, and light pointing towards visitors' eyes, causing glare.
c
What does creating a sustainable layout mean?
Sustainable layouts are possible if you pay attention to materials. For example, dry-mounted wooden walls, bases, and furniture can be rented out and reused; energy-efficient lamps can be selected for lighting… Not to mention environmentally friendly paints, methods for printing graphics on recyclable media; even for linoleum and carpeting, generally used on a one-off basis for any given event, they too can be natural, reusable materials.
You have to stay abreast of developments, do the research, talk with suppliers… It's something that, in 2023, cannot be underestimated.
c
What's your next project?
I'm currently working on several projects, including a photography exhibition at a museum, and on a booth for Arte Fiera Bologna. My next big project is designing an entire contemporary art fair, Unfair, between 3-5 March, at Superstudio Maxi in Milan.
c