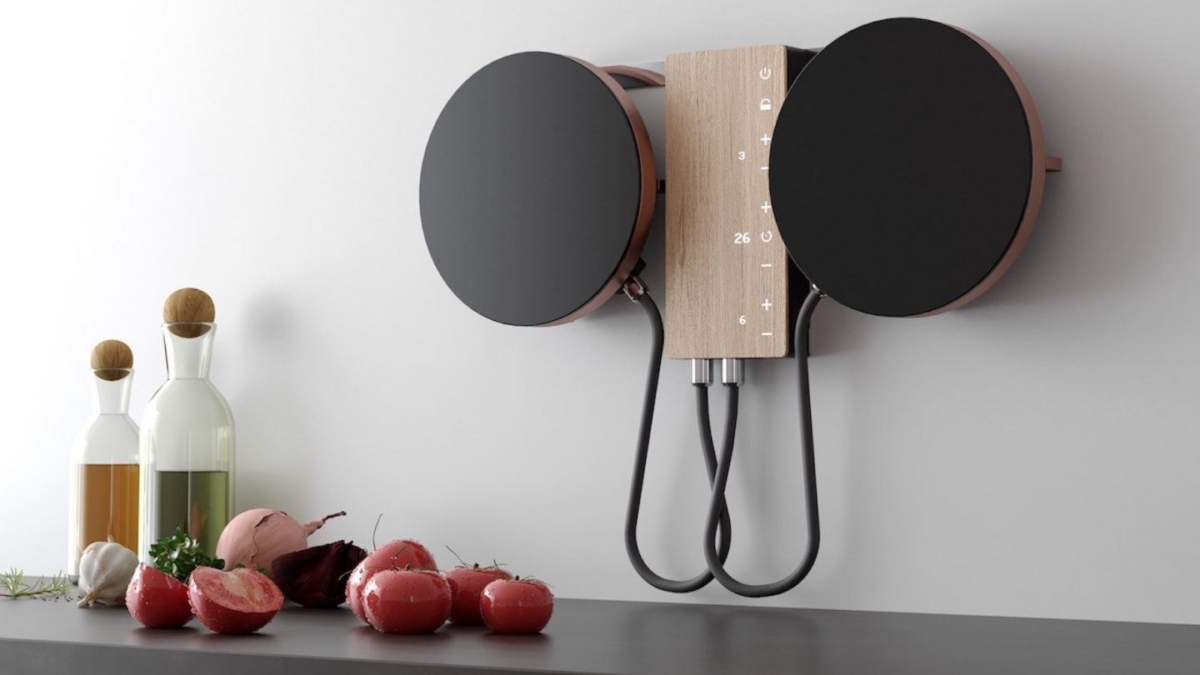 Adriano Design is a Turin-based industrial design studio, founded by Davide and Gabriele Adriano brothers. It was established in 1997 and has worked in collaboration with prominent companies such as Foppapedretti, Scavolini, Olivetti, OGTM, Centro Ricerche FIAT, Bemis and Melitta, among others.
Two of their latest projects are Cucinotta and Ordine, designed for Fabita, a young and dynamic Italian factory of induction hoods and hobs that grows by 10% of turnover each year. Cucinotta is a small piece of furniture slightly more than half a square-meter, yet enough to define the concept of a kitchen. The product is composed by a simple wooden structure to support an induction hob, a drawer (which can also be turned into a fridge), and a kitchen hood, easy to transport and move all over as just equipped with a power cord. Ordine is a deconstruction of the induction hob, as we know it today. The hob is no longer an irremovable block in your kitchen, where the distance between the nozzles is never enough when you are cooking with larger pots. With Ordine you will decide at what distance the nozzles need to be while cooking and how to put them back leaving the surface free when you don't need to cook.
Ideal for small spaces, these two products meet many of the needs of contemporary living. They contrast with the expensive kitchen blocks available on the market, giving the opportunity to create a real temporary cooking space. A revolution that will change the kitchen concept, offering you more freedom to interpret your own cooking space.
Visit Adriano Design to know more about the projects!
v
All Rights reserved to Adriano Design and Fabita