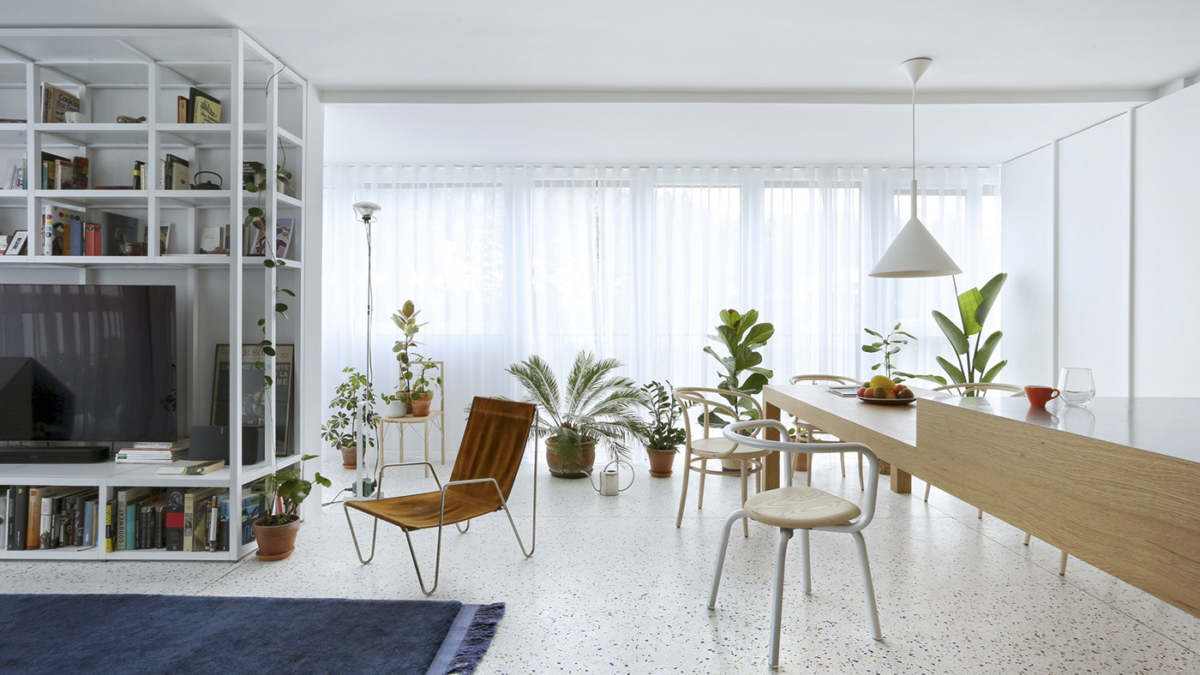 Apartment Mesarska is a minimalist apartment located in Ljubljana, Slovenia, designed by Arhitekti Počivašek Petranovič, architecture practice founded by Davorin Počivašek and Urban Petranovič in Ljubljana, in 2017.
v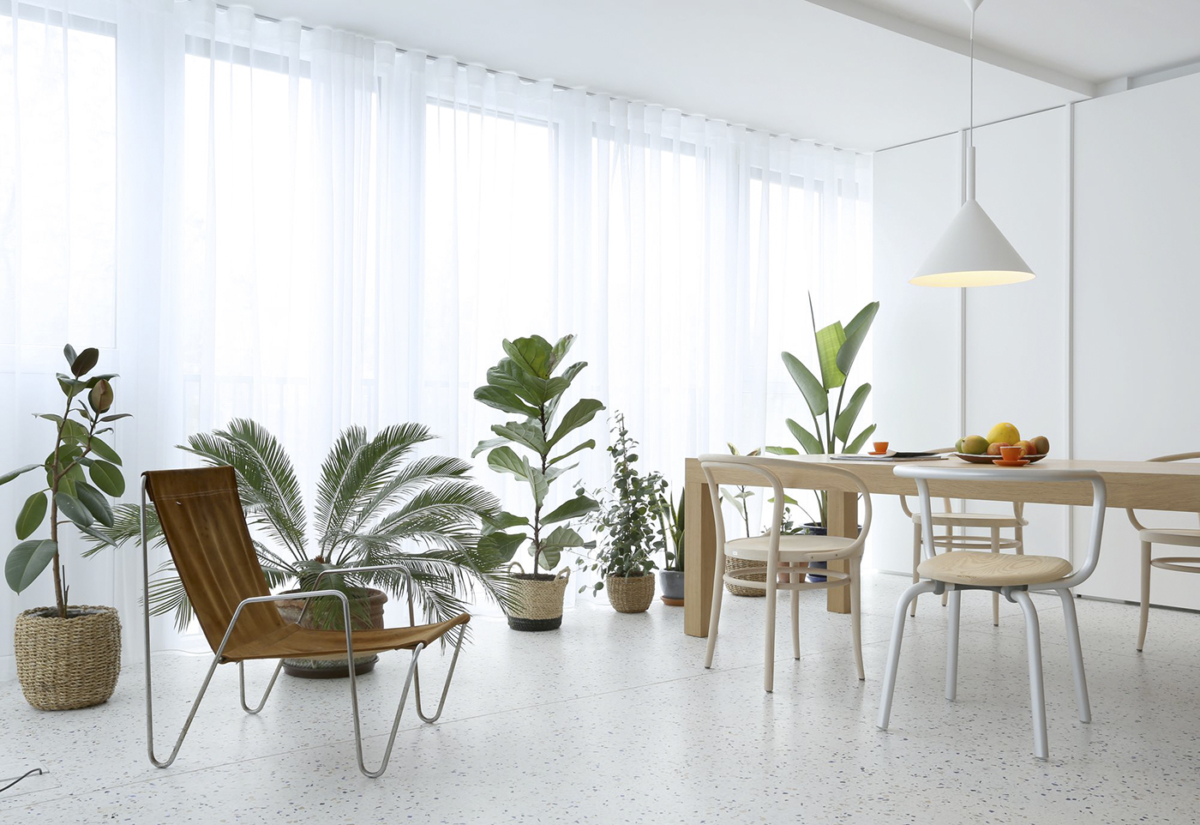 The aim of the project was to convert a "standard" degraded apartment into a contemporary home for a young couple with a dog and lots of plants. With a glazed facade, the corner apartment offers natural light and a nice view towards the green surroundings. The living area is divided in two parts – the first one includes the kitchen counter with a dining table, and it represents the center of the apartment, where most of the social interactions occur. The second part is a more intimate and shaded area suitable for resting, reading books or watching TV. The kitchen is bright, the materials used are bleached birch wood and stainless steel. The other part uses, in contrast, velvet in warm rich colors, that emphasize the feeling of home and comfort. The floor of the living area is made of "on site" cast terrazzo with a colorful and bright pattern, modern and fresh.
The bedrooms have parquet floor, which increase the sense of warmth and domesticity. The "standard" housing bathroom is completely renovated with custom made terrazzo washbasin with a large mirror, smooth walls and a shower instead of a bathtub.
b
via leibal
All Rights reserved to Arhitekti Počivašek Petranovič