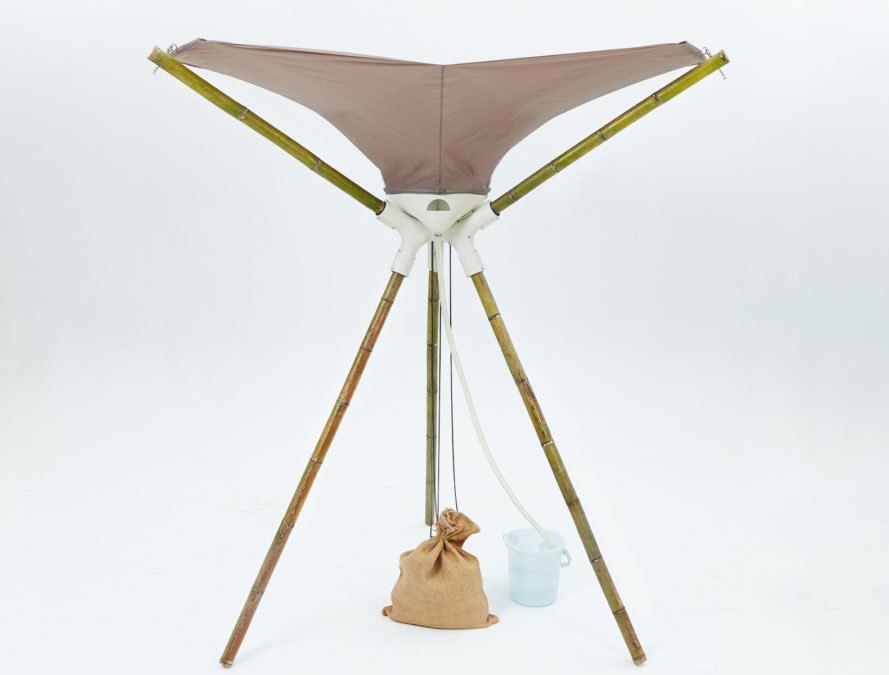 Designed by National Cheng Kung University's design students Wei-Yee Ong, Hsin-Ju Lin, Shih-Min Chang, and Marco Villela, Aquair is conceived for remote mountainous areas in tropical latitudes, it can be easily assembled with the addition of locally sourced materials.
Aquair collects water through a mesh waterproof fabric that is stretched across a bamboo structure to maximize airflow. The key to Aquair's design is its fan and small centrifuge that use gravity to draw collected water vapor down a tube and into a bucket. The collapsible structure can be assembled by hand, while locally sourced rocks and bamboo can be used for the weight and tensile structure, respectively.
The team created the workable prototype in response to Honduras' water crisis.
All Rights reserved to Wei-Yee Ong, Hsin-Ju Lin, Shih-Min Chang, and Marco Villela