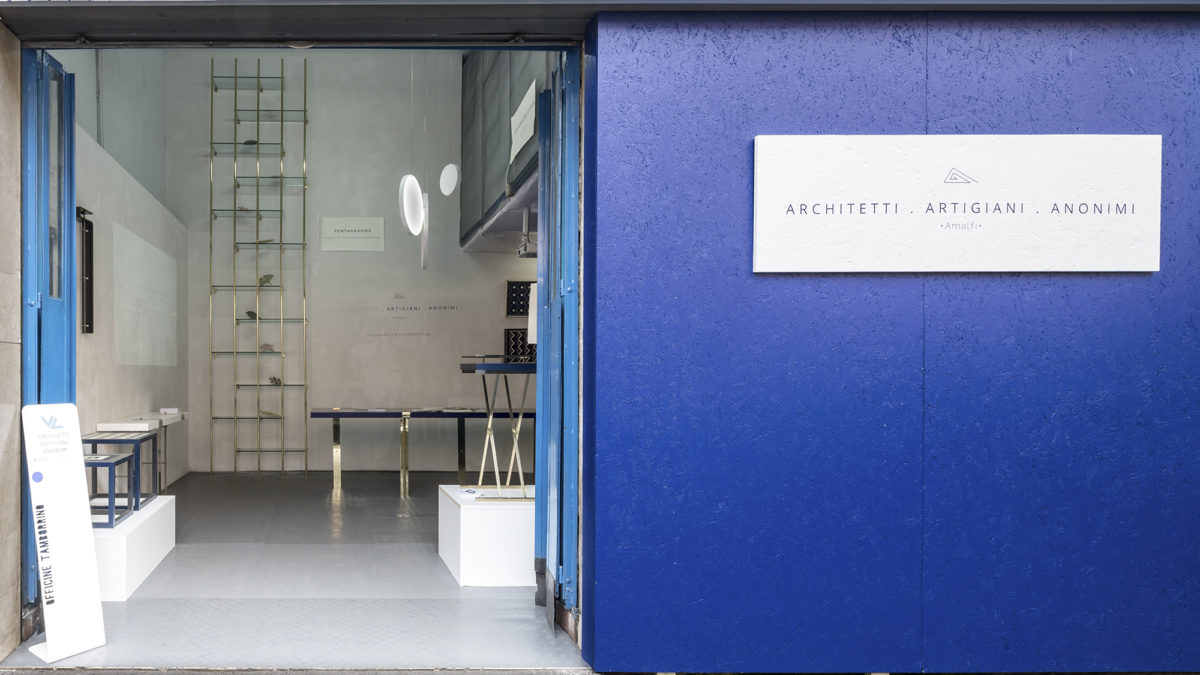 ARCHITETTI ARTIGIANI ANONIMI
Architect from Amalfi, Annarita Aversa is the founder of the design studio Architetti Artigiani Anonimi (2012), on show during Fuorisalone 2017.
The studio is "an intersection between creative thought and the highest expression in reality, whose objective is to create and operate in the different fields (product, interior, graphic design and architecture)." The aim of the studio is to seek the true relationships between man and objects, to foster the most spontaneous expressions of living. The project is an "intense rescue activity of obsolete handcrafting techniques, the experimentation of unusual materials and the realization of an enthusiastic production". The inspiration is always provided by different people and places, trying to give very specific results at all times.
Architetti Artigiani Anonimi was on show during the Milan Design Week '17 in the Ventura Lambrate District, Via Ventura 2. Among the projects, there was Pentagramma (2014), a minimal and elegant piece of wall furniture made by Amalfi's craftsmen and carpenters. The product is available in a horizontal and a vertical version and it was inspired by two exhibitions: Alessandro Mendini's "Quali Cose Siamo" and Martino Gamper's "Design is a state of mind". Also Partenope Collection (2016) was part of the exhibition: the furniture aims "to rescue the rare technique of marquetry and to revisit the classical patterns of the XVIII century furniture in a contemporary mood. The project intends to be a tribute to Sorrento marquetry tradition, where this collection is carefully produced by  valuable artisans."
Visit Architetti Artigiani Anonimi to know more about it!
All Rights Reserved to Architetti Artigiani Anonimi
Please seek permission before using