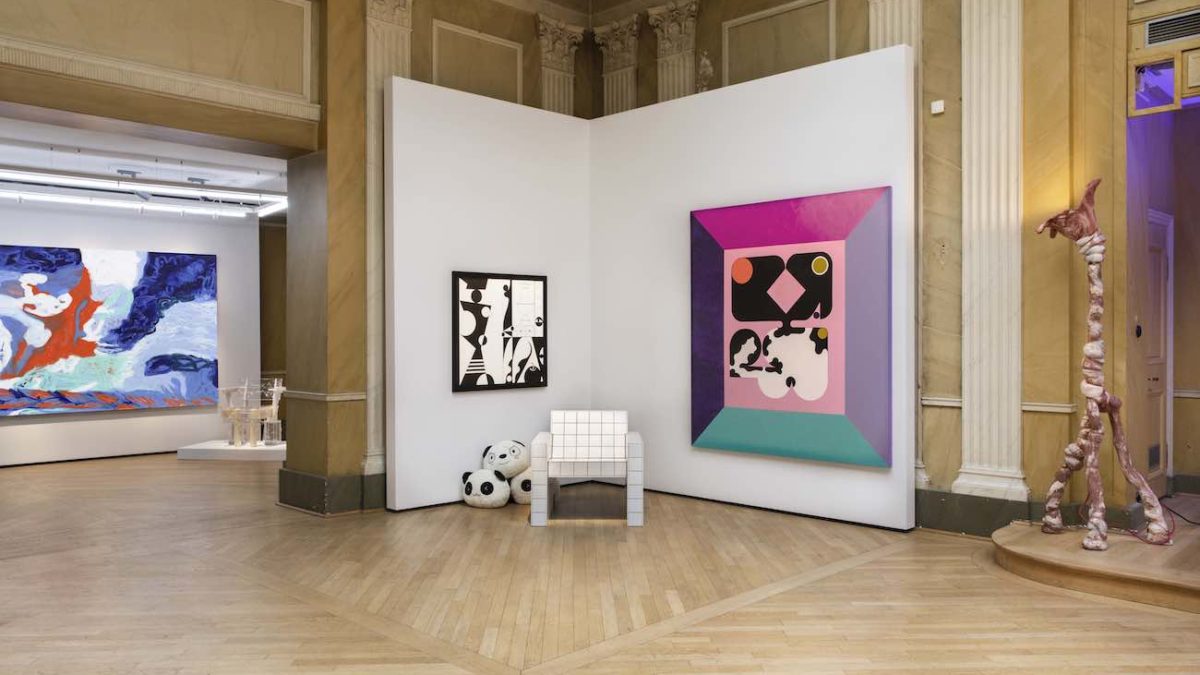 Are You Familiar With Our Concept? by CFHILL
CFHILL was founded in 2015 by Anna-Karin Pusic, Michael Storåkers and Michael Elmenbeck as an art advisory platform to help art collectors, both individuals and institutions, make new purchases, update old collections, and create a dialogue between historical and contemporary pieces. Dealing with both secondary and primary art markets, they recently worked with a major Scandinavian bank to build a new collection in a 900 square meters space with contemporary Scandinavian art from 2015 – 2019.
Are You Familiar With Our Concept? was a minimalist exhibition located in Stockholm, Sweden, curated by CFHILL. The show – which closed on the 8th of February – Are You Familiar With Our Concept? featured large scale art and design, which served as an exciting background to ELLE Decoration Swedish Award ceremony and after party.
Contextualizing art and design has been a goal of CFHILL, and by collaborating with Berlin-based galleries Peres Projects and Functional Art Gallery, they were able to seamlessly integrate the aesthetic of the two galleries born of similar influence, as the partner of Javier Peres of Peres Projects (est. 2002), Benoît Wolfrom, opened Functional Art Gallery in 2018.
Are You Familiar With Our Concept? presented the artists Rebecca Ackroyd, Ajarb Bernard Ategwa,Dan Attoe, Théophile Blandet, Richard Kennedy, Donna Huanca, Anna Aagaard Jensen, Melike Kara, Beth Letain, Finn Meier, Ad Minoliti, Manuel Solano, Blair Thurman, Brent Wadden, and OrtaMiklos (Leo Orta/Victor Miklos Andersen).
Visit CFHILL's page to know more about the exhibition!
c