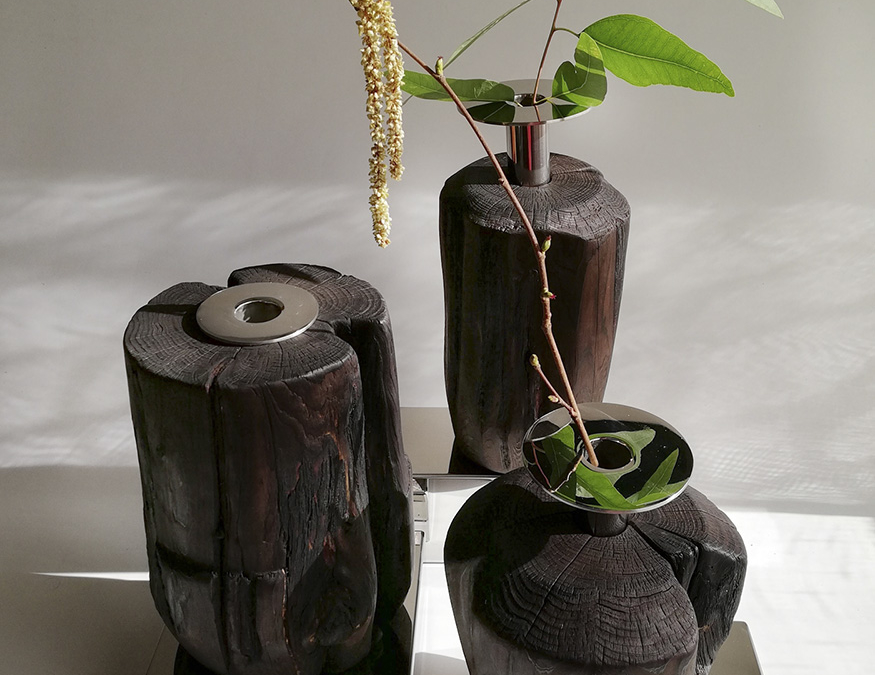 ARKEUTHOS_Marco Barazzuoli
Marco Barazzuoli (1986) is an Italian designer from Tuscany. After his studies, Marco started collaborating at various projects, mainly concerning interior decoration and exhibition space set-up, while developing the interest in the furnishing product. The passion for handcraft and his artsy approach brought him to the experimentation of different materials and techniques which allowed him to create unique pieces and small series. He is working closely with artisans from Tuscany, monitoring and personally taking part in the different phases of production.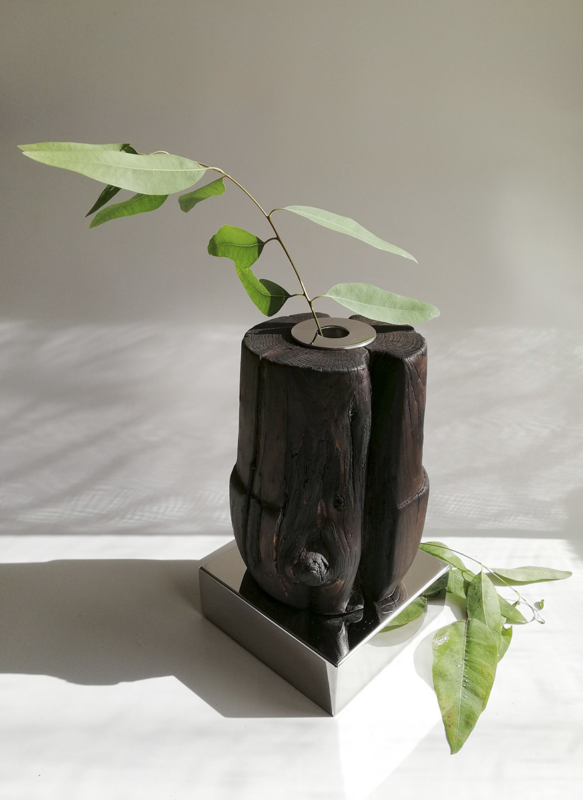 Marco's design method often starts from materials, the process aims at enhancing them as much as possible, even using imperfections. Instead of renderings and virtual visualizations, he prefers to go for models and tests directly in person or with the artisans. For ARKEUTHOS project Marco had the desire to change scale and to be able to create an object that has a more intimate dimensions.
ARKEUTHOS is a collection of vases in which archaic forms are re-shaped through the use of evocative materials, analyzing their use and their history. The juniper wood, Arkeuthos in Greek, is the inspirational material for a temporal journey on the coasts of the Mediterranean, where for centuries it has accompanied with its perfume the rituals of the locals. The shapes are hidden in the wood imperfections. Worked on the lathe and then burned, the wood welcomes and communicates with the polished steel elements, in a set of material and shapes contrasts. The material is the real added value of the project: the Juniper plant has not a great growth and Marco had the opportunity to find these pieces to create a limited series of vases, about a dozen. His decision to burn the wood is conceptual: he wanted to recall the ancestral use of it – always linked to rituals and ceremonies – and to enhance materials and colors. The effect is not too excessive for the naturalness of the wood but for the exaltation. The scent is partially lost with the burn, but it can be reactivated by manipulating the vases and warming them in your hands.

Visit Marco's website for more projects!
All Rights Reserved to Marco Barazzuoli
Please seek permission before using