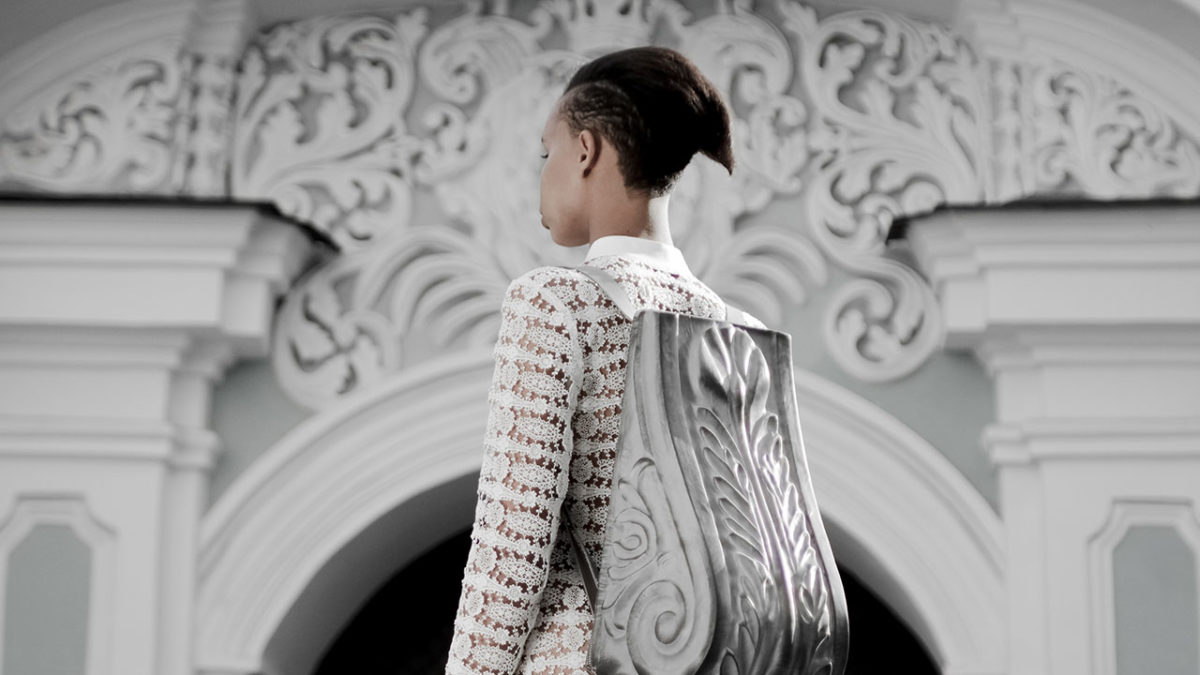 Konstantin Kofta is a fashion Kiev-based designer in his late-twenties but his leather accessories are already available in Milan, London, New York, Kiev and West Hollywood, California.
Kofta's inspiration usually comes from natural shapes, but "ARXI", Kofta's SS16 collection, takes the designer's approach a step further, inspired by forms and imagery found in Baroque architecture. Curves, botanical decorations and spirals are now transformed into wearable objects, the "artificial nature" seen in Baroque art attached onto the human body, creating a poetic juxtaposition between the architecture of the human body and that of the past. The collection items were made by pressing fine leather onto special hand-made sculptural frames that were made in-house and one-by-one by a dedicated sculptor. Once the leather is pressed on them, it is painted over with a custom-made grey paint and then finished with different kinds of wax to give the impression of concrete or plaster.
More collections on his website!
All Rights Reserved to Konstantin Kofta