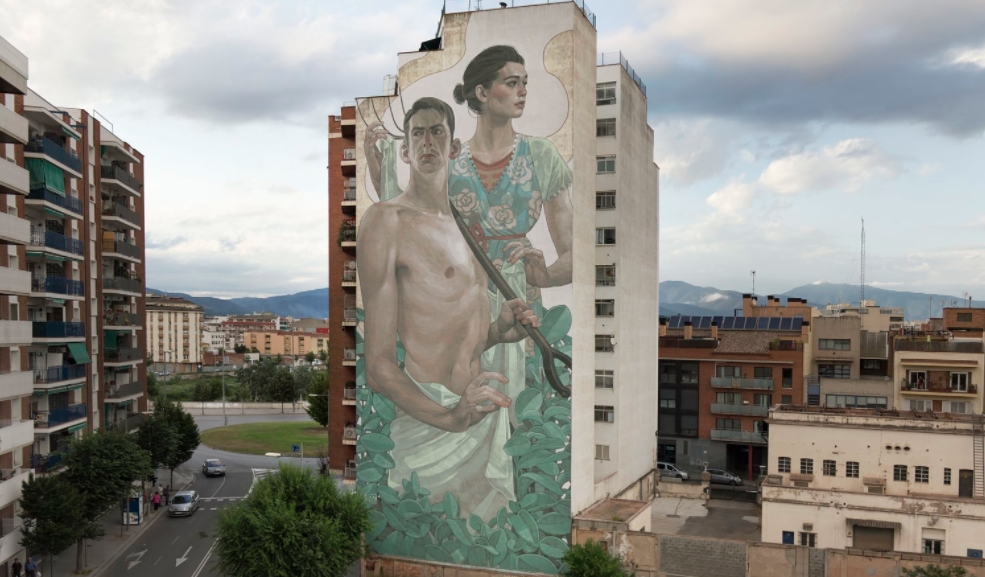 Aryz was born in Barcelona, Spain, he is a really popular street artist, famous for the dimensions of his urban representations and the use of colours.
His works are mainly large murals, which subjects are always different: humans, objects, decorations or even surreal scenes. Every piece is characterized by a clever and delicate use of colours, that perfectly match the urban context. Aryz is not only a talented street artist but also an illustrator. It's possible to admire its monumental creations all around the world: Morocco, Portugal, the United States, China to name some.
Visit Aryz's page and follow him on Instagram and Facebook!
All Rights Reserved to Aryz