ATELIER FERRARO, conscious and thoughtful design
This article was written for Salone del Mobile.Milano and previously published on salonemilano.it digital platform
Looking at the production of Atelier Ferraro, a furniture design studio founded by Emanuele Ferraro and based in Munich, the search for essentiality is evident, not only in forms but also in manufacturing.
One of its projects in fact, the +1.5° seat, was awarded by the jury of the SaloneSatellite Award 2022. The reasons are that the seat "is a contemporary design that meets the needs of smaller spaces because of its constructive flexibility that expresses good design."
c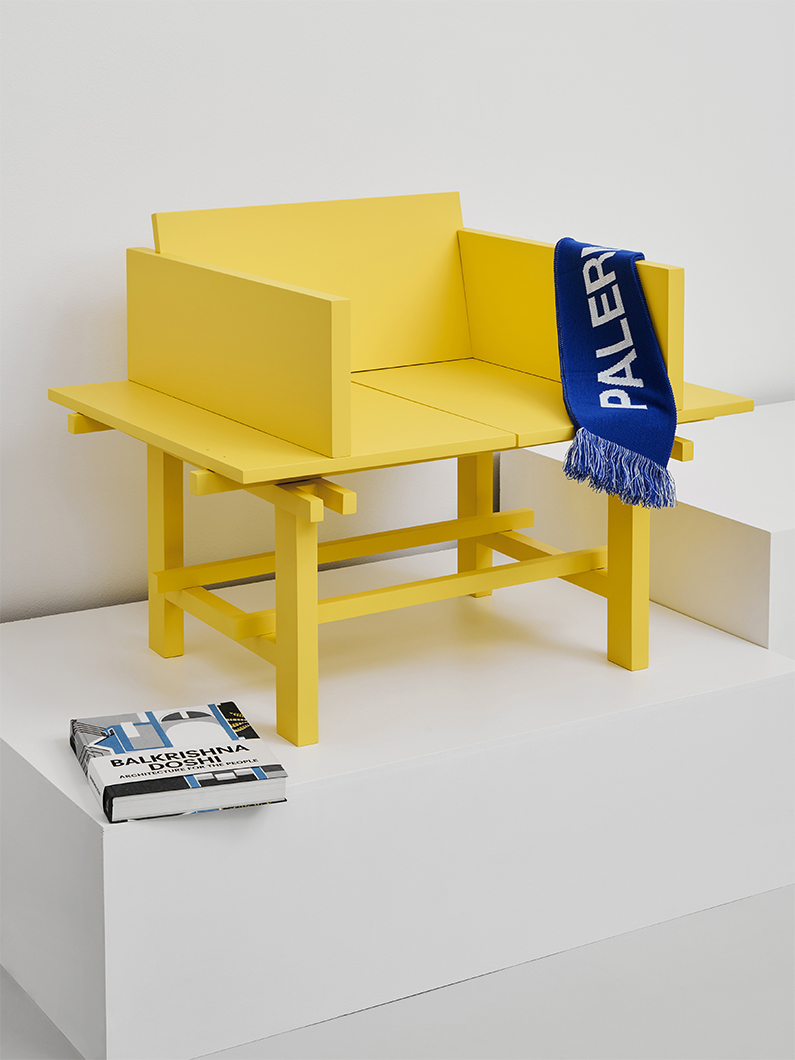 c
After studying architecture in Italy and Greece, earning a master and working with a number of renowned architectural firms in Germany, you were able to develop your passion for furniture and objects, and in 2019 you set up your own studio in Munich. What is the aspect of design that attracted you the most?
Having grown up with heroes like Gio Ponti and Franco Albini, I have always felt design as a natural continuation of architecture. Ernesto Rogers' famous statement about the vocation to design everything "from the spoon to the city" has always had a ring of truth for me. Because of their smaller size, design objects allow a creative process with less compromise and more artistic freedom.
x
Your products are characterized by geometric and simple shapes, an essential structure and, at the same time, a decorative role. In practical application, what is your approach to production?
I see every production process as an investigation. How could we reduce energy input for production, shipping and end use? How could we curb the use of raw materials? We have reached a point where we simply can no longer afford to indulge in energy-intensive production processes: every step must be carefully designed.
c
As a designer, what does it mean to design contemporary furniture nowadays?
Humans have felt the need for beauty, created it and surrounded themselves with it since prehistoric times. Our relationship with aesthetics is deeply rooted and should never be denied: making art is one of the best things about the human species. But to design an object simply because it is beautiful is beginning to seem less and less legitimate in the times in which we live, surrounded by an ever-expanding series of crises, from climate change to war and a global pandemic. Ultimately, I think the designer's task in the coming decades is to change consumer behavior through the design products we put on the market.
c
c
In Milan you presented the +1.5° collection; tell us more about your approach to design through this product.
There is a lot of talk these days about reversing the greenhouse effect and slowing global warming, with systems such as filtering Co2 from the atmosphere, planting trees and developing "clean" jet fuels, and I find all of this inspiring and laudable. But the main issue, to me, is a truth that can be difficult to face: not only do we need to consume differently, but we need to consume LESS. For me, this means integrating the concept of adaptability and the concept of reusing and reducing materials into my designs. The "+1.5°" armchair transforms from an armchair to a chair or to a children's chair, coffee table, sofa or chaise longue. A design for different stages of life, for our children, our elderly and ourselves. The basic structure is made of regionally sourced wood, while the seat, back and armrests are obtained from recycled scrap furniture.
c
What was it like to participate in SaloneSatellite?
Coming into contact with such a huge number of other young creatives, industry professionals, and journalists was very inspiring and enriching to me. The Salone has always been a very special place for a meeting of minds, and seeing how both consumers and professionals are open and interested in alternative design ideas for a more sustainable future has given me a deep sense of hope that we are truly on the right track.
c
What are you currently working on?
Right now I am working on adapting the "1.5°" series approach to upholstered furniture. It is a versatile concept that can be applied to many types of furniture.
c