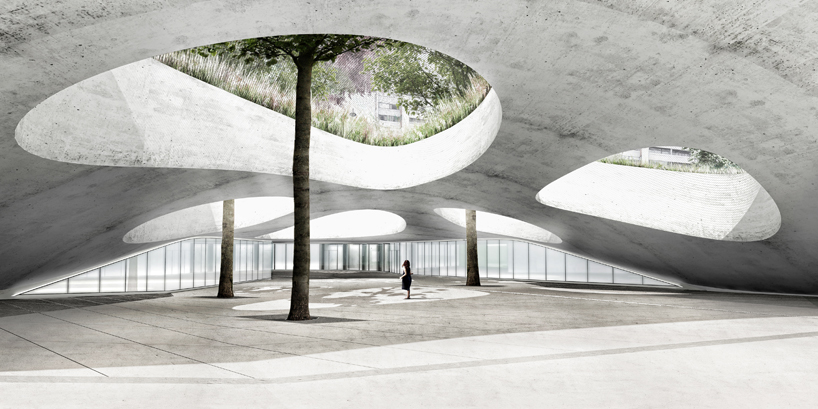 Atelier d'architecture King Kong is a Bordeaux based firm and they have recently released their proposal for a new metro station in Vitry-sur-Seine in France for the Grand Paris Express line. The station is part of an ambitious project to modernize the existing transport network around Paris.
The brief was for the station to embody and support the innovative plans of the vast scheme, while meeting the needs of the many areas of the île-de-france region.  They developed the intervention as a covered concourse characterized by a curving gentle slope. Folding upwards at the entrance, the organic nature of the concrete mass forms an overhead roof and visually draws the attention down to the lower-ground station. The circular holes carved out will naturally invite daylight, and at the same time provide views of its context. This transitional space, links the inside and the outside but also establishes the station's identity within the urban fabric.
More projects on their website!
All Rights Reserved to Atelier d'architecture King Kong