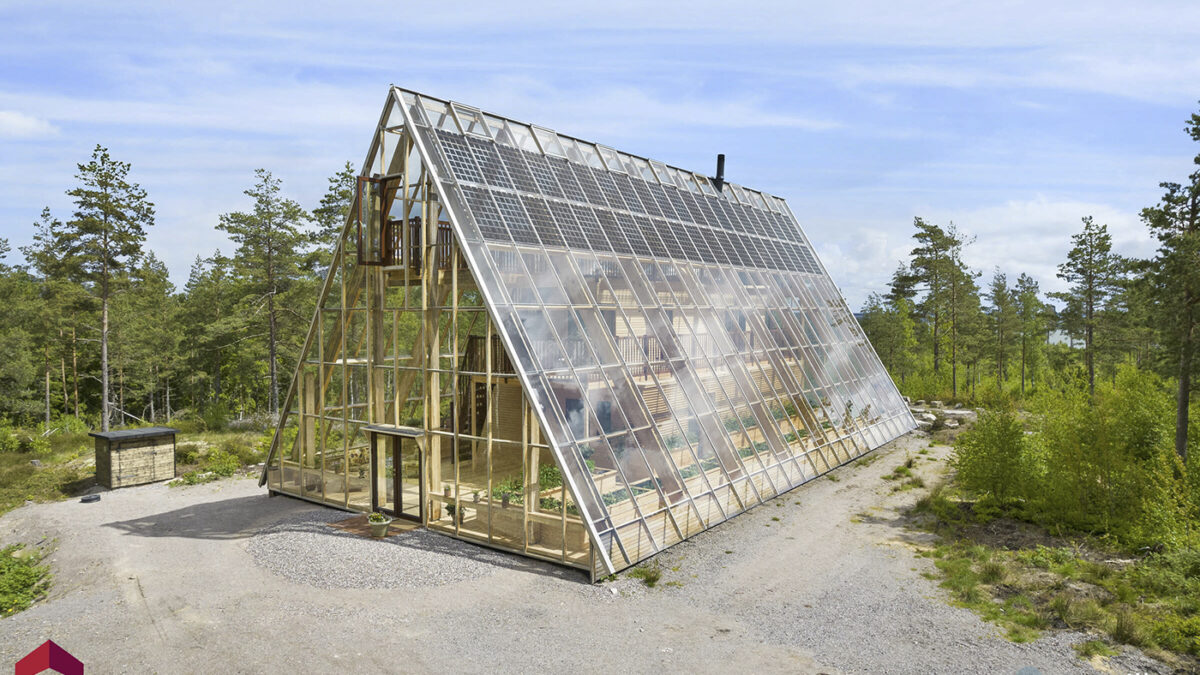 ATRI, the sustainable house designed by Naturvillan
Founded by Niklas Dahlström and Anders Solvarm, Naturvillan is the Swedish company that creates homes that aim for minimal environmental footprint, ecological materials, protective climate shells, automatic irrigation and ecocycle-systems giving back nutrients from wastewater to the in-house garden plants. The company offers 4 different types of homes: Maxi, Midi, Mini, and the one on sale, Atri.
Atri is a climate-smart A-frame greenhouse villa with its own system for heating, electricity, water and nutrient recovery completely off-grid. To allow this, Naturvillan provides highly engineered solutions and components, which have been developed by years of working and living in nature houses. Located on the shores of Lake Vänern, Atri offers a wide view and a natural plot characterized by rock slabs.
c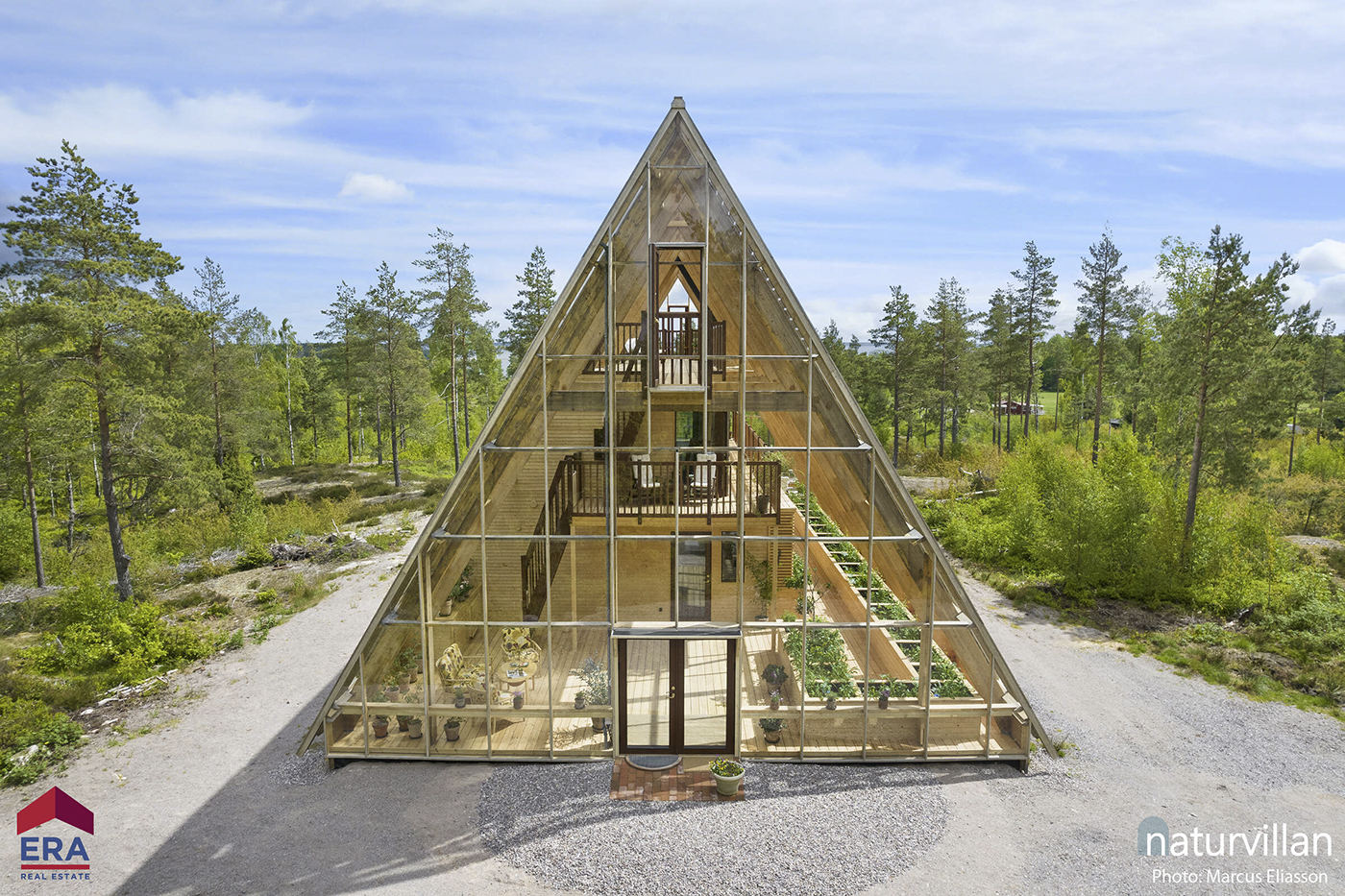 c
The design language of the villa is inspired by the surrounding landscape and nature. The interiors are characterized by natural materials, such as wood and stone, and the greenhouse offers an excellent screen and winter garden.
The house, inside the greenhouse, has been built to be operated completely off-grid. During summer, the solar cells provide electricity to the battery that drives the house and heats hot water. In winter, a wood-burning boiler with hob and oven provides heat and hot water. The only precaution is that the owner of the house keeps track of how much energy is left in the batteries. If necessary, there is a proprietary domestic power plant to recharge the battery.
In the darkest winter, depending on lifestyle and the house's current battery park, it's estimated that there will be a need to run the power plant for a couple of hours every other day. In the case of longer absences in cold winter, there are various options to prevent the temperature in the house from falling below the freezing point.
Drinking water is provided by the well on the property, and does not involve expenses. As the company says, "The cycle is a uniquely developed in-house biotechnological system, Ecocycle system Two+. The principle is that nutrients and water in the wastewater are recycled and purified in the greenhouse's plant beds, where macro and microbiota interact with the plants' root systems. The nutrition is converted into fruit and vegetables…"
To buy the house you can contact ERA Real Estate Sweden, to find out more about Atri and other Naturvillan housing solutions Naturvillan housing solutions visit their website and follow them on Instagram!
Photography by Marcus Eliasson, ERA Hus & Hem
c