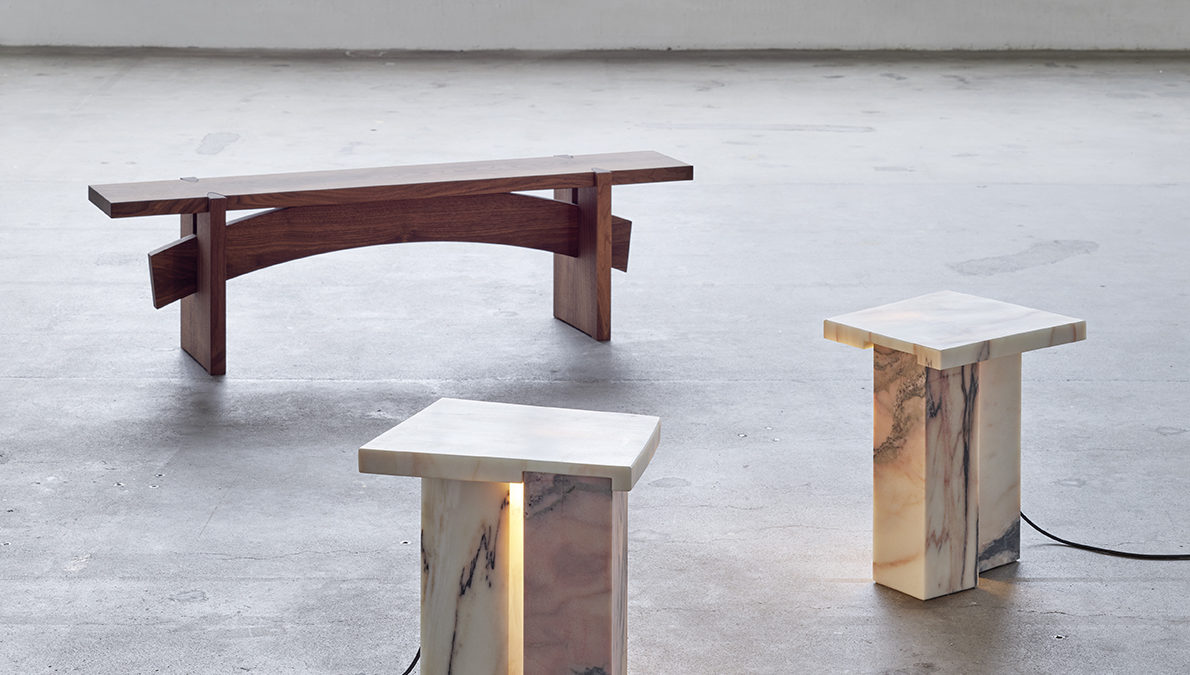 BAHRAINI — DANISH, a dialogue between different cultures

bahraini — danish is an architecture and design studio, established in Bahrain in 2016 by Batool Alshaikh, Maitham Alumbarak, and Christian Vennerstrøm Jensen. It is named after the many historical encounters between Bahrain and Denmark in the fields of archaeology, architecture, and dairy production, to name a few.
Through its work, bahraini — danish aims to highlight its varied cultural heritage in order to dive into their cultural differences, both socially and professionally, as a means of creation. Each project is formed towards a new common order in collaboration with local artisans and craftspeople – thoughtfully providing a contemporary relevant way to produce and craft objects and spaces. The results are collections with architectural forms, which recall the minimal rigor of Nordic design, but at the same time speak an ethnic language.
bahraini — danish's approach is visible in its projects, including Bench 01 and Bedside Tables, currently exhibited in The Mindcraft Project digital show – a platform for exploratory and experimental design from Denmark. Bench 01 is inspired by architecture and the shape is reminiscent of an arched bridge. The structures are designed to be self-supporting and slotted together. The elements that form the bedside tables, on the other hand, are simply stacked together. At the basis of this decision is the studio's desire to look for architecture in furniture objects, allow the user to "build our work and take it apart again". Bench 01 is made of solid walnut timber that is CNC routed, while the pair of Bedside Tables is smooth Portuguese rosa marble with "a deliberate overzealous use of material" and hidden backlighting.
If you want to know more about bahraini — danish you can visit their website or follow them on Instagram!
c