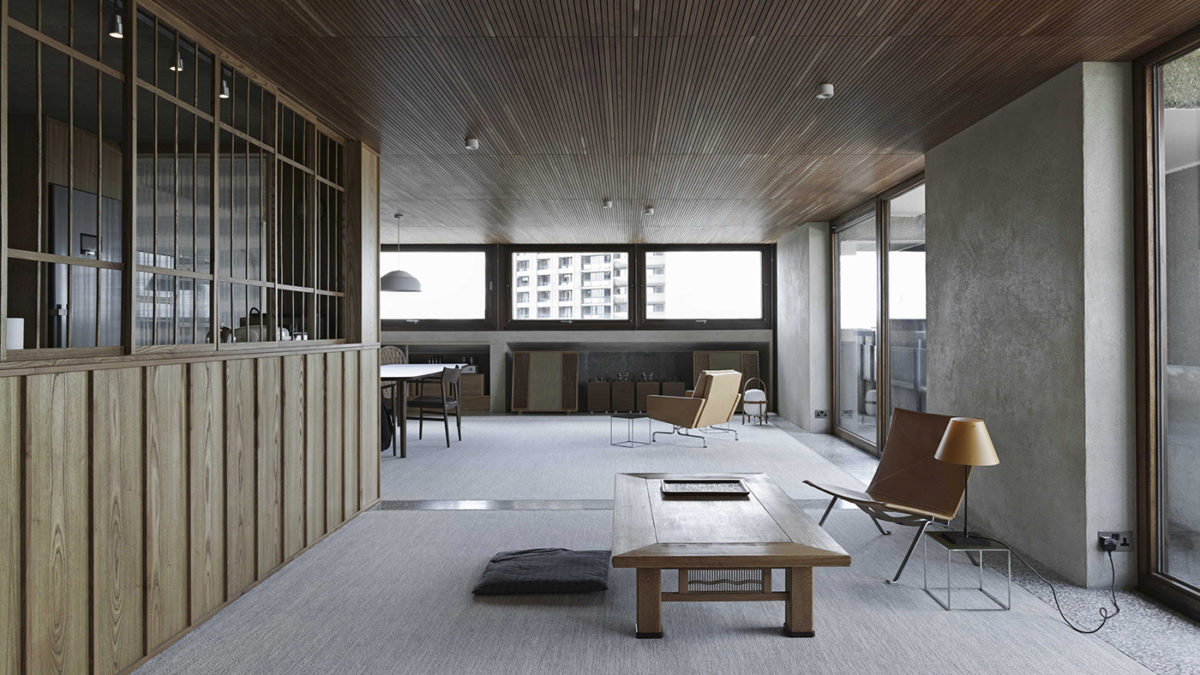 Barbican Apartment is a minimal accomodation located in London, United Kingdom, designed by Takero Shimazaki Architects. Set up in 1996 and founded by Yuli Toh and Takero Shimazaki, the studio is an architectural atelier focused on producing work of enduring tactile quality. Formerly known as Toh Shimazaki Architecture, it works as a team discipline, often collaborating with designers, researchers and photographers on projects.
For this reworked two-bedroom apartment in the Shakespeare tower of the Barbican complex, London, the studio developed the design concept from the client's experience of having lived in Japan, and their knowledge and interest in Japanese culture, custom and language. 
Existing internal walls have been replaced in part by sliding timber screens and the addition of a non-structural terrazzo column, which punctuate the spaces while maintaining an entrance sequence and complexity to the spatial experience of the flat. Materials include timber-slatted ceilings, built-in timber cupboards and joinery, and floor surfaces ranging from a stone pebble threshold at the entrance, to terrazzo, tatami mats and light wool carpets.
"For our inspiration, we looked towards many of the early Modernist Japanese architects, who were dealing with similar issues of identity when European Modernism was entering Japan at rapid speed…" said the studio.
Photography by Anton Gorlenko
c