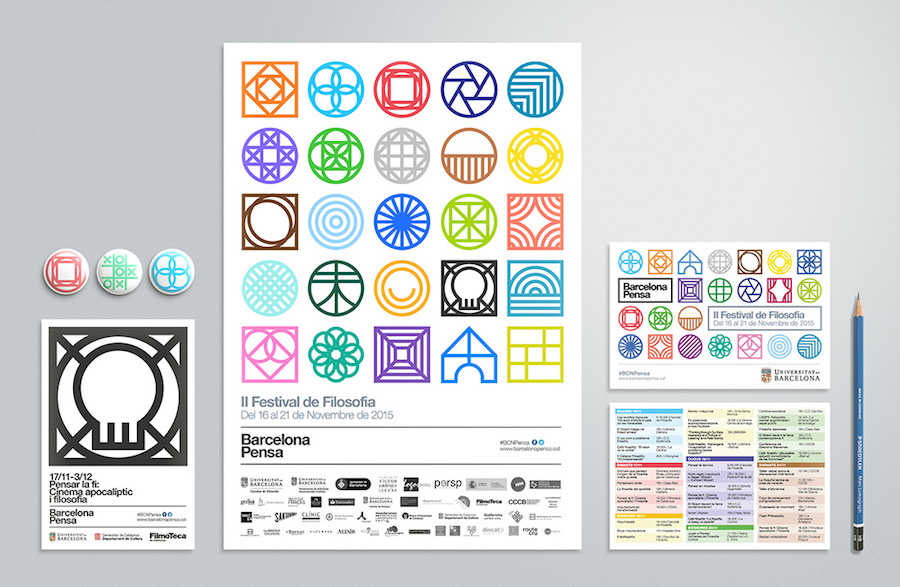 Studio Carreras is a graphic design and illustration studio, founded by Genís Carreras, specialised in branding, print, editorial and digital projects.
One of the latest project is the visual identity for the philosophical festival Barcelona Pensa. The festival, held in November, included several events and conferences on specific and varied themes. Each topic was illustrated by the studio with a geometrical symbol and an iconic color: the apocalyptic film, philosophy for children, lectures on the concept of hospitality towards refugees, and more. Discover all in the gallery!
For more info about the Festival visit the official website.
All Rights Reserved to Studio Carreras