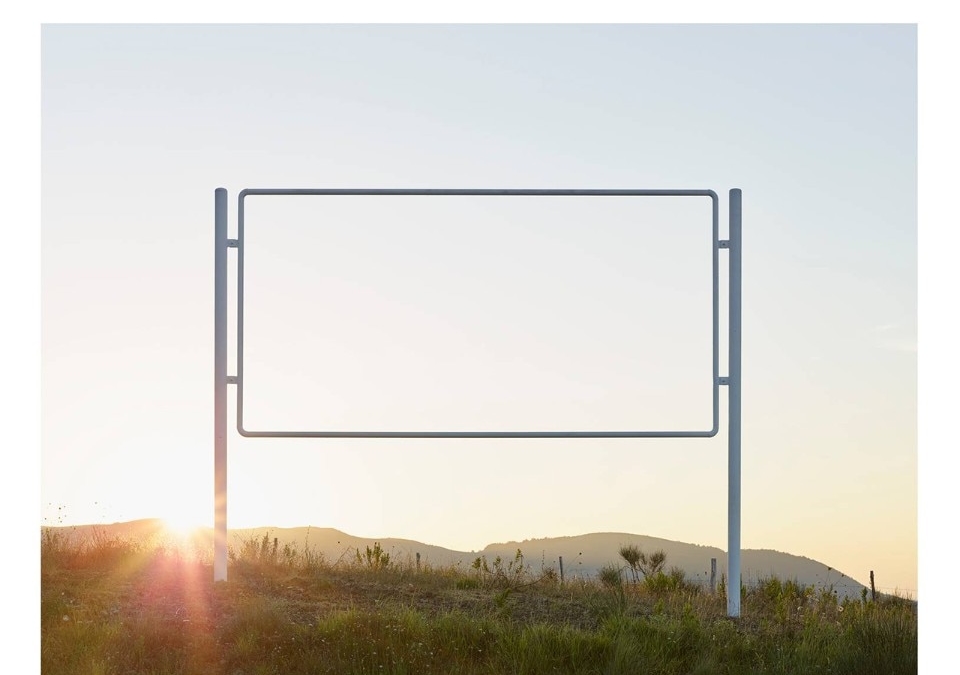 Billboards is a research by Maurizio Montagna, a Milanese photographer who investigates and represents landscapes, their transformations and the stratification of the signs composing them. The author has been invited to exhibit the latest developments of the project at the Cons Arch gallery in Lugano, where, until July 27, are exhibited some of his shots in Latronico, Basilicata (Italy) during the residence A Cielo Aperto.
Started in 2003, the project investigates the relationship that banal elements such as empty billboards have with their context. If advertisements are messages that fill and saturate urban and suburban landscapes, their support structures, when deprived of these messages, can be transformed into elements with different meanings. From the photographer's point of view, billboards dialogue with the built environment, frame urban scenarios and are protagonists in the architectural composition. In Latronico the author installed a billboard in the middle of the open landscape, converting the support in a 6×3 meters frame defining a scenario in continuous evolution.
"Through good photography I always hope to unhinge the superstructures of the subject, being able to give a reinterpretation where sense and vision confirm the 'sacrifice' made by the subject by posing," says Montagna.
V
All Rights reserved to Maurizio Montagna
via domus