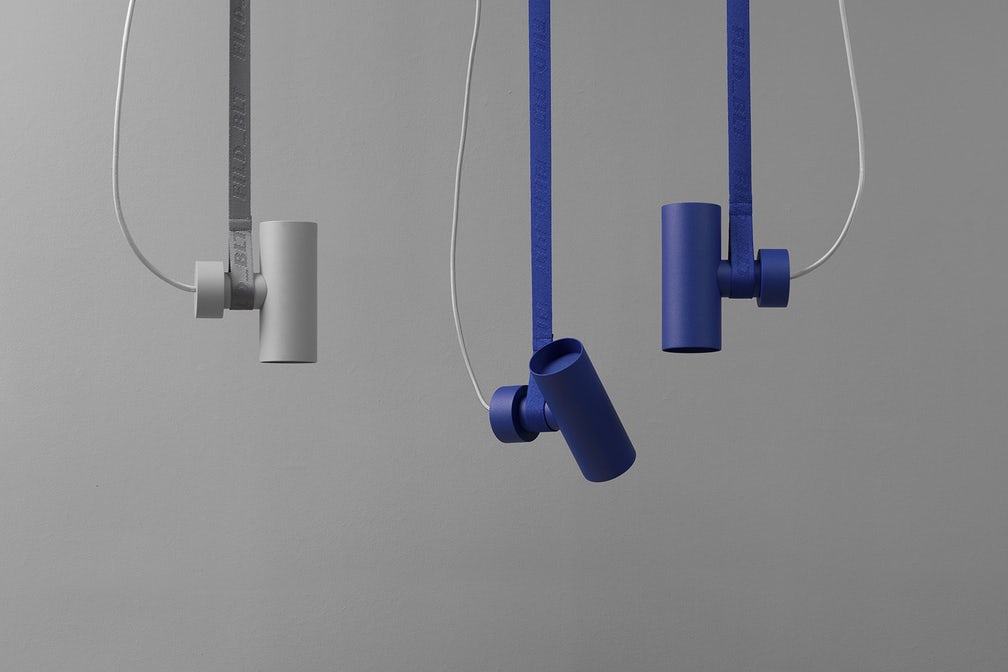 FILD, the Ukrainian design duo of Dan Vakhrameyev and Kateryna Vakhrameyeva, challenged themselves to create a collection of furniture and lighting products with a common yet distinctive feature. Named after the word "belt", BLT is a new textile pendant and largely decorative component, although not always without function. It's a primal design element used in a variety of products, such as lighting, furniture, and decor. The branded belt is offered in four colours: Ultra Blue, Grey, Coral, and Almond.
The BLT collection aims to emphasize the linearity of geometric shapes. Accordingly, new fittings, mountings, and assembly elements were created alongside the new models. The collection of homewares and furniture currently comprises five pendent lamps, a side table, and a hook. Each piece features geometric forms with soft edges and a simple design.
Visit FILD to know more about the project!
c