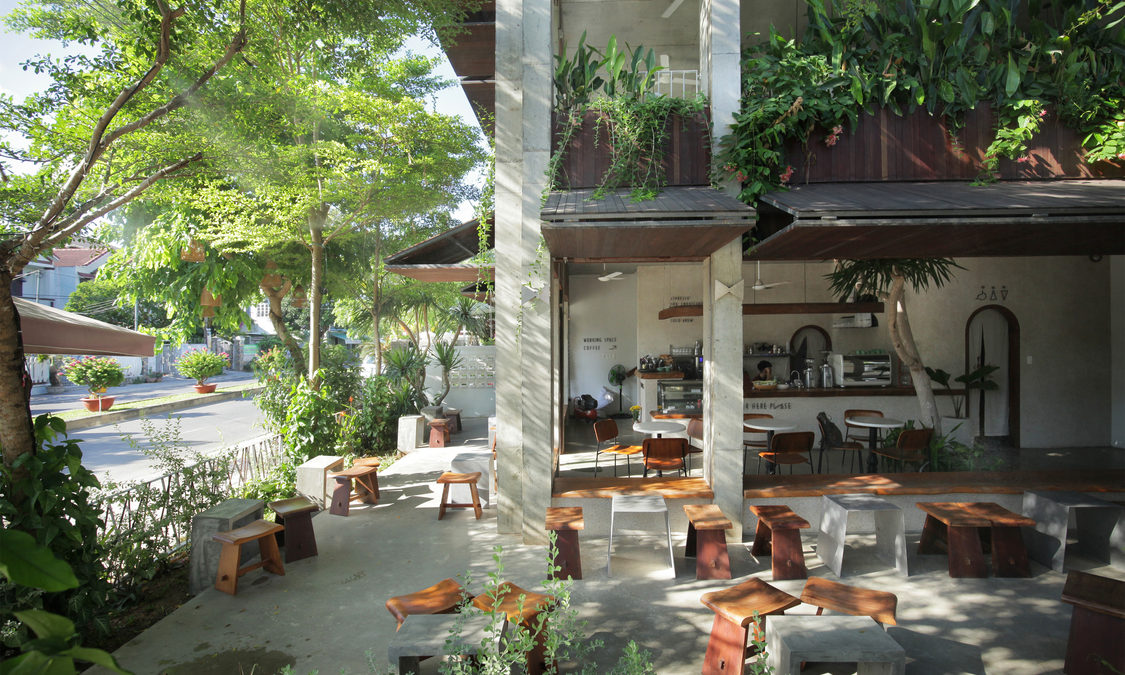 BONTE COFFEE, the cafe surrounded by nature
As in many other developing countries, Vietnam's urbanization is happening rapidly and it's driving people away from nature. The buildings are gradually concreting and leaving bad effects on the living environment. With Bonte Cafe, Yên Architecture proposes a project that aims to reconnect man with nature.
Completed in 2021, with an area of approximately 180sqm, Bonte Cafe is located on the outskirts of Hoi An city, in the area adjacent to the old town. With the desire to bring nature into the project, the studio has created a space where people can touch the leaves and smell the flowers while drinking a coffee, immersed in the wilderness. To shield from the heat, the building is surrounded by tall and short trees, flowers, shrubs and some species of vines. In addition to partially covering the sunlight, the vegetation provides moisture and oxygen that make the environment fresher and cleaner. A system of "folding doors" allows the interior spaces to be enlarged, blurring the boundaries with the outdoor garden, creating a larger and more welcoming area.
Bonte Cafe is a three-story building, with a void in the center connecting the ground floor to the first level. The third floor, more quiet, was born as a place of study, and was furnished by Yên Architecture with a series of tables and relaxation areas. For the project, only concrete, wood, steel and grindstone were used. With the help of the craftsmen, each surface has been worked to create an original and personalized effect.
If you want to know more visit Yên Architecture's page and follow them on Instagram!
Photography by Nguyen Hoang Son
c