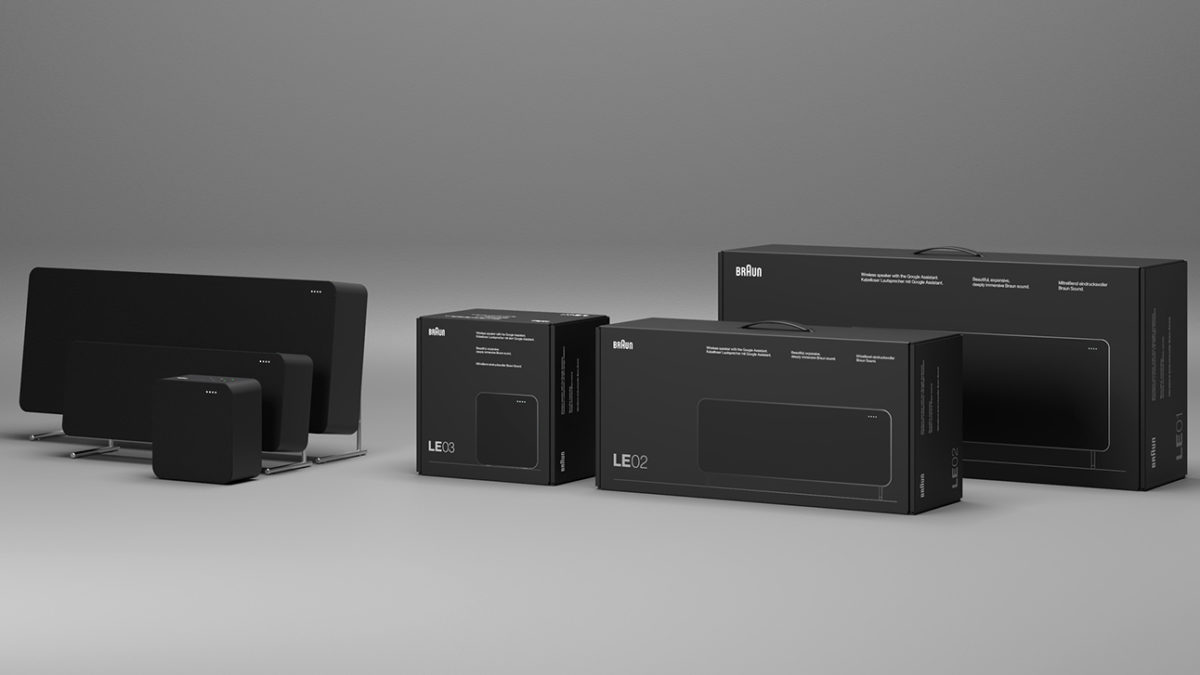 BRAUN AUDIO LE SERIES, Precipice Design
Inspired by Dieter Rams' original designs, Braun Audio returns with a reinvention of the timeless LE speakers from 1959. The new Braun Audio LE smart speakers Series encapsulate the perfect combination of minimalist form and next generation acoustic technology tuned to perfection and built to last.
These minimalist speakers are re-imagined by Precipice Design. The London-based design company developed all consumer and trade touch-points including brand and product narratives, packaging, photography, iconography, digital assets, video content, and point of sale concepts, helping to re-establish Braun in the premium audio sector. Where the original 1950s speaker would prove to be large and cumbersome in today's home environment, Precipice's vision shows how the re-imagined speakers fit discreetly into one's home.
Miles Hawley, CEO at Precipice Design explains: "Braun was previously celebrated as an audio pioneer but exited the sector in 1991, so the challenge lay in building a reputation for a brand which had long been absent from the segment. Our strategic approach saw us revisit Braun's glory years in the audio space and draw on that credibility to bring the story forward and make the brand relevant and desirable to a modern audience."
v
All Rights reserved to Precipice Design