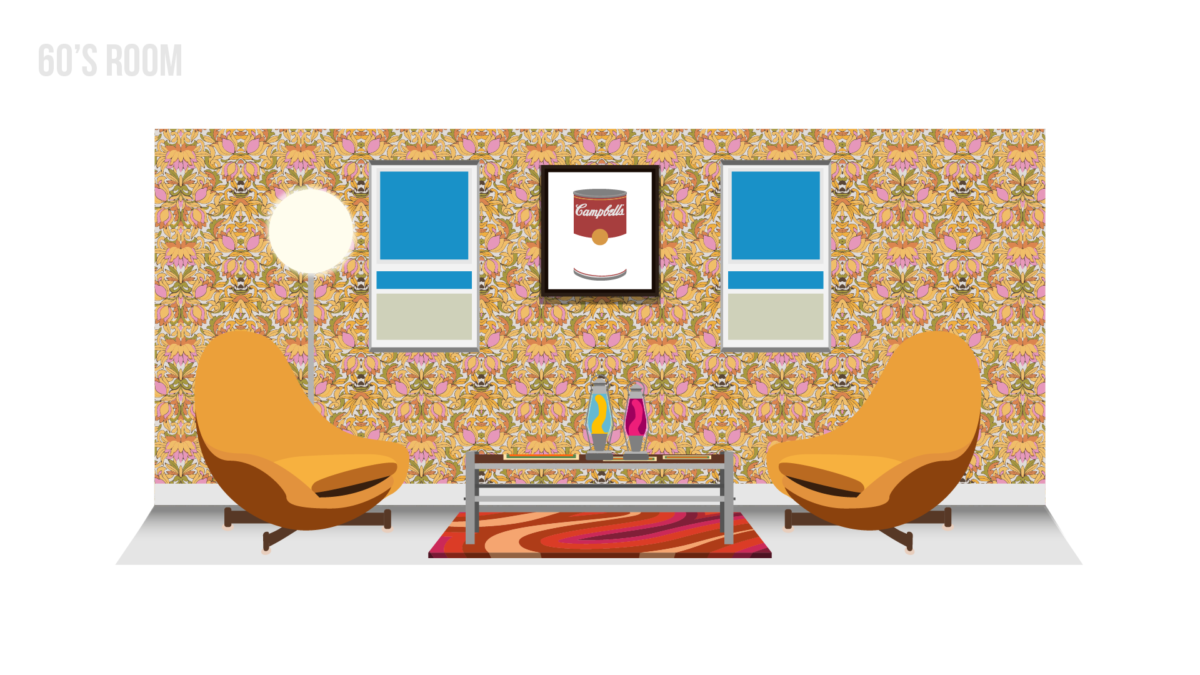 BRITISH INTERIOR DESIGN ILLUSTRATED
Wallpaper Direct is an online shop, home to the widest range of designer brand wallpapers online – around 15,000 papers including the very latest new collections. Their design ideas inspire you with everything from classic interiors to the latest wallpaper trends.
Interior design and its styles are in a constant state of flux: home design choices are not only defined by the culture of the time, but also by the technologies available to both manufacturers and homeowners. While some trends are best kept in the past, others have rightfully earned their title as timeless classics. To help designers and architects, Wallpaper Direct has scoured the history books and put together an essential guide to British interior design through the ages from the gothic Tudors to the eclectic 21st Century. British Interior Design Through The Ages is a well-crafted online guide composed by 13 detailed illustrations that will help you to easily visualize and recognize the style that fits you most.
Visit the illustrated guide and get inspiration for your next interior project!
All Rights Reserved to Wallpaper Direct