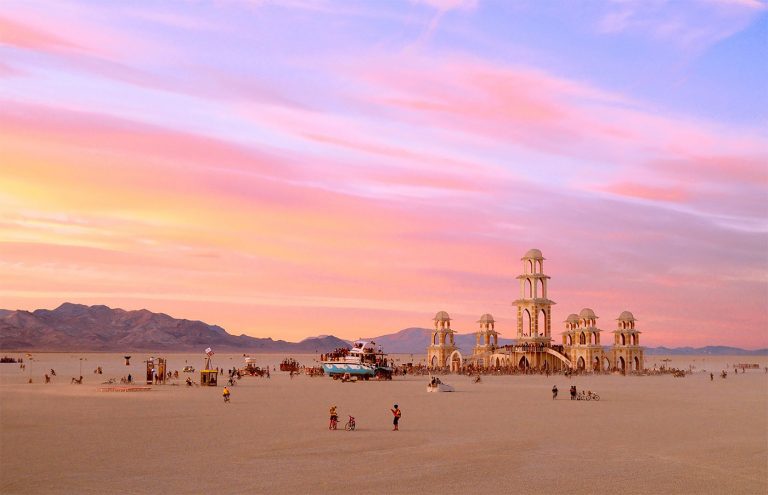 Living for 15 years in San Francisco, California, French photographer Philippe Glade divides his work between floral photography and the events that make America unique.
One of the aforementioned events is Burning Man Festival, which takes place in the Nevada desert; Philippe has spent decades capturing the enormous variety of architectures and structures built during the festival. The images are documented in two books, The Ephemeral Architecture of Burning Man, published in 2011, and The New Ephemeral Architecture of Burning Man, with 200 new images, published in 2016.
Visit his website to see more images from the 1996 to 2006 Burning Man editions!
All Rights reserved to Philippe Glade