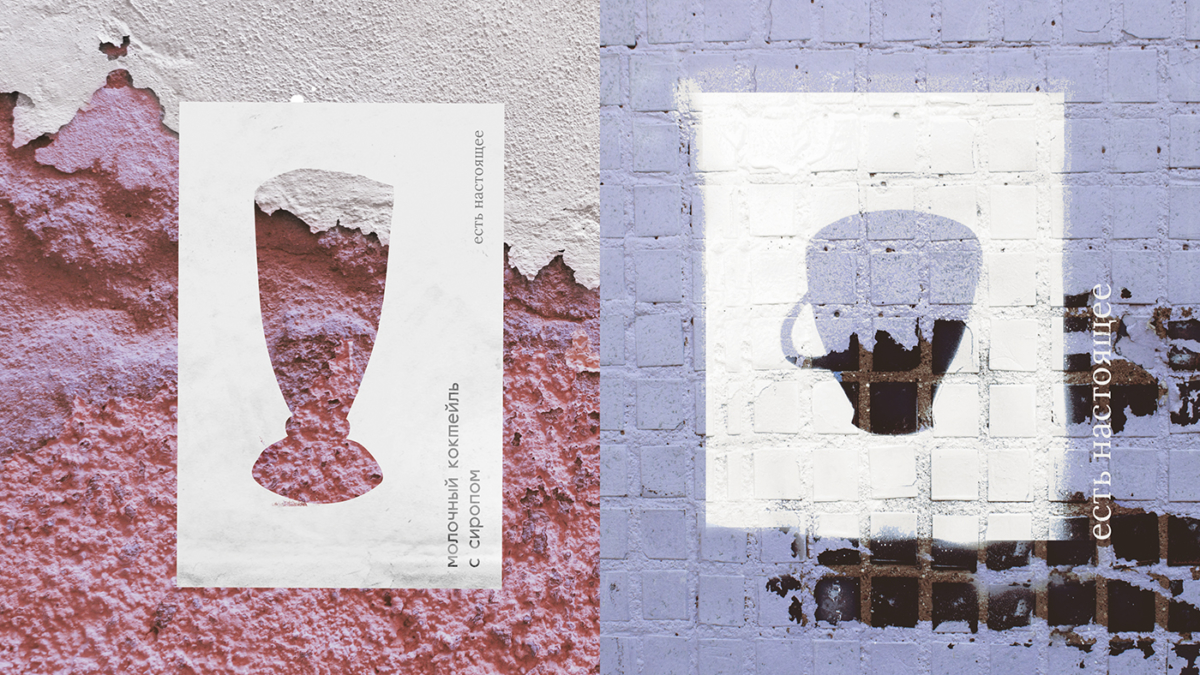 BUSHE REBRANDING_ Suprematika
Suprematika (previously on WeVux) is a branding agency, the second one in Russia. They make complex visual branding systems with a branched structure and simple and bright signs.
Recently they realize an ambitious rebranding project for Bushe. Since 1999, the company from Saint-Petersburg opened 41 cafes (one in Moscow and 40 in Saint-Petersburg), launched mini-bakeries called "Warm bread, and under a blanket" and a perspective project – coffee laboratory with wine bar called CoffeeLab. The network was expanding and developing actively, so the previous identity didn't no longer represent values of the company.
The 2018 rebranding project tried to create Bushe's new visual language using images and spaces of Saint-Petersburg.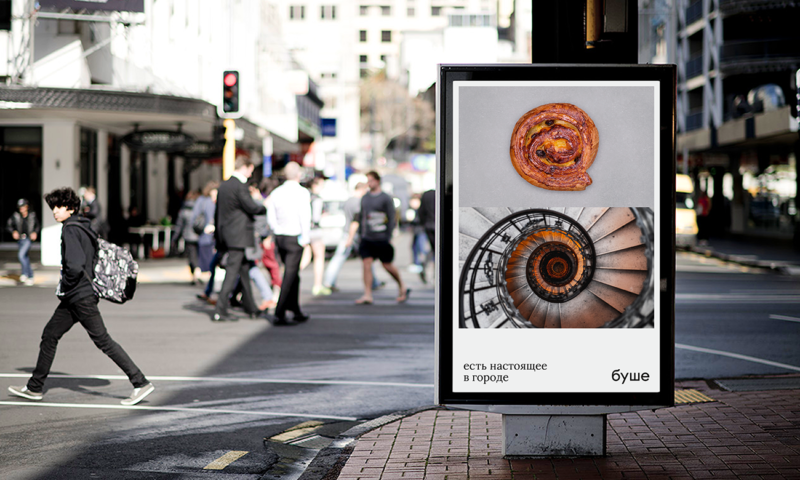 "We attempted to put a sign of equality between the city and Bushe by a new corporative style, because the major part of their deals is dedicated to Saint-Petersburg: the team works with various street projects, musical and dancing festivals, museum exhibitions. They even directed two films about the city they love" explained Vladimir Lifanov, Suprematika creative director.
Bushe's philosophy is expressed in a simple formula "Eats/ It's real" and prefers the content rather than the external gloss. A new laconic brand identity was created following this philosophy: it's based on city textures, mellow palette and black&white scripts. The color palette of interiors is supported by colourful graffitis and screens inspired by Saint-Petersburg street-art. Visual emphasis of city environment will be used for all kinds of printed products – posters, souvenirs, package, cards – and outdoor ads.
Outdoor ads of Bushe will step outside the habitual advertising posters and will engage the whole city space including the fronts of the houses. Using screens bushe changed the details of the environment and made them resembling some eatable objects like a cup of black coffee, baguette or cake.
Bushe team: founder and owner Oleg Lega, CMO Roman Pevzner, Project director Eugenia Pes'yakova
Suprematika team: creative director Vladimir Lifanov, project manager Marina Lokteeva, designers Vladimir Lifanov, Eugenia Maximova, Valeria Vaizehovskaya, PR-managers Marina Lokteeva, Ksenia Lipilina
All Rights reserved to Suprematika