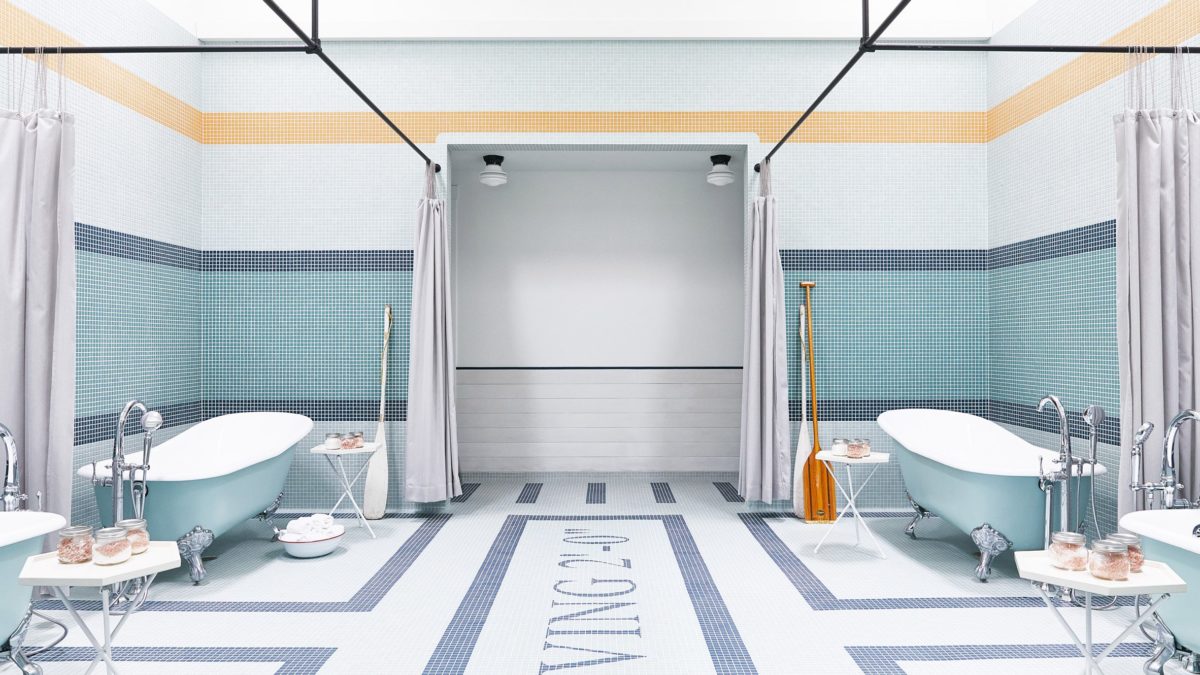 CALISTOGA MOTOR LODGE & SPA
Located in the town of Calistoga, in California's Napa Valley, Calistoga Motor Lodge & Spa was constructed in the middle of the 20th century and recently renovated by the New-York based multidisciplinary studio, AvroKO.
"The interiors, as well as the brand identity, gleaned inspiration from graphic moments one might encounter during mobile adventuring, such as gas stations and truck stops, faux wood panelled vehicles, sports uniforms, etc.. While much of the guest experience and styling moments feature 'analog' leisure of decades past, such as hula hooping and jump rope."
Calistoga Motor Lodge's new interiors have a retro style, with colours, patterns, furniture and lighting pieces all taken from the 1950s, 1960s and 1970s. The lobby is designed to look like a vintage living room: glass-block walls and light-coloured square tiling are paired with teal and burgundy seating, arranged around a fireplace. A minimal aesthetic accessorized with brass lighting and simple vases, pastel-coloured tiling and an overabundance of signage and wayfinding remind us a fictitious Wes Anderson film's interior.
The property re-opened this week after wild fires led to the evacuation of the area. The fires devastated large parts of the region and killed 42 people. A representative for the hotel said that the team is helping to support recovery efforts in Napa and Sonoma.
Photos by Aubrie Pick
(via dezeen)