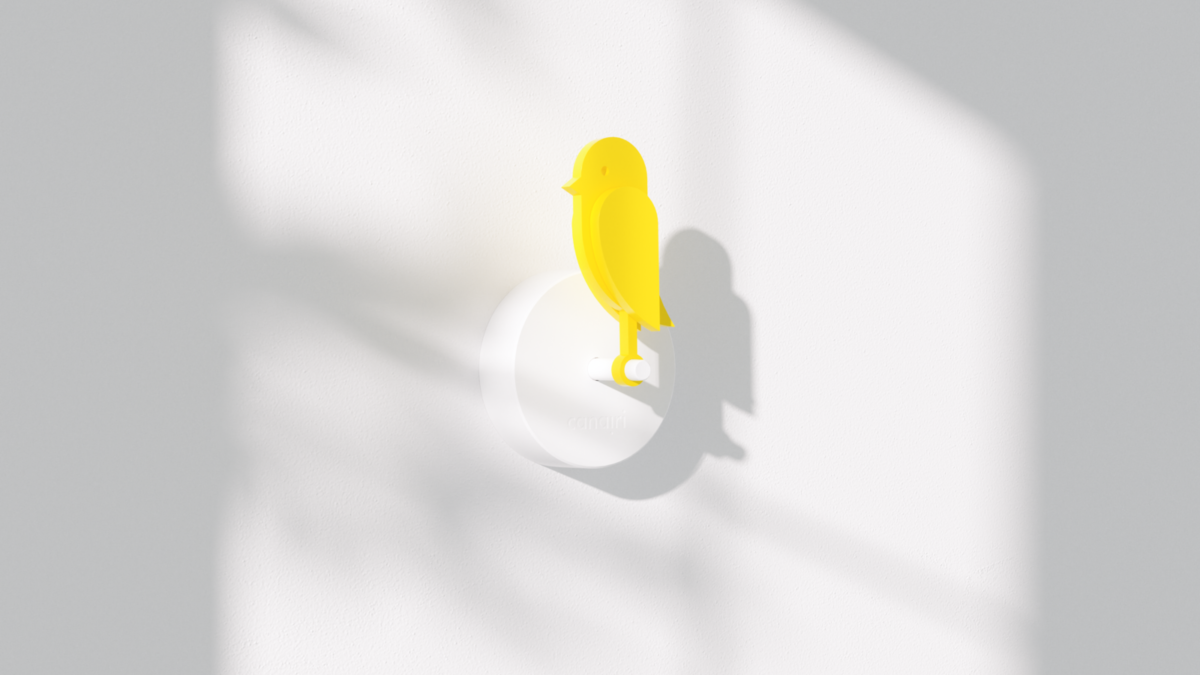 Canairi®, the Fresh Air Monitor ™ for your home
Often we don't realize it but 90% of our life is spent indoors. These could be environments with poor air quality, increasing the risk of asthma, headache, fatigue and sleep disorers. Regularly airing out will improve your well-being, sleep and overall health. Canairi® is a friendly reminder for healthy indoor air quality.
Created by Hans Høite Augustenborg and Andreas Kofoed Sørensen, Canairi® is a Fresh Air Monitor™ improving your indoor climate and health through storytelling and intuitive design language. When the air quality is poor Canairi® will drop down, until you open the window to "bring it back to life". Besides being a functional product, its aesthetics adds a nice touch to environments such as schools, hospitals, offices.
c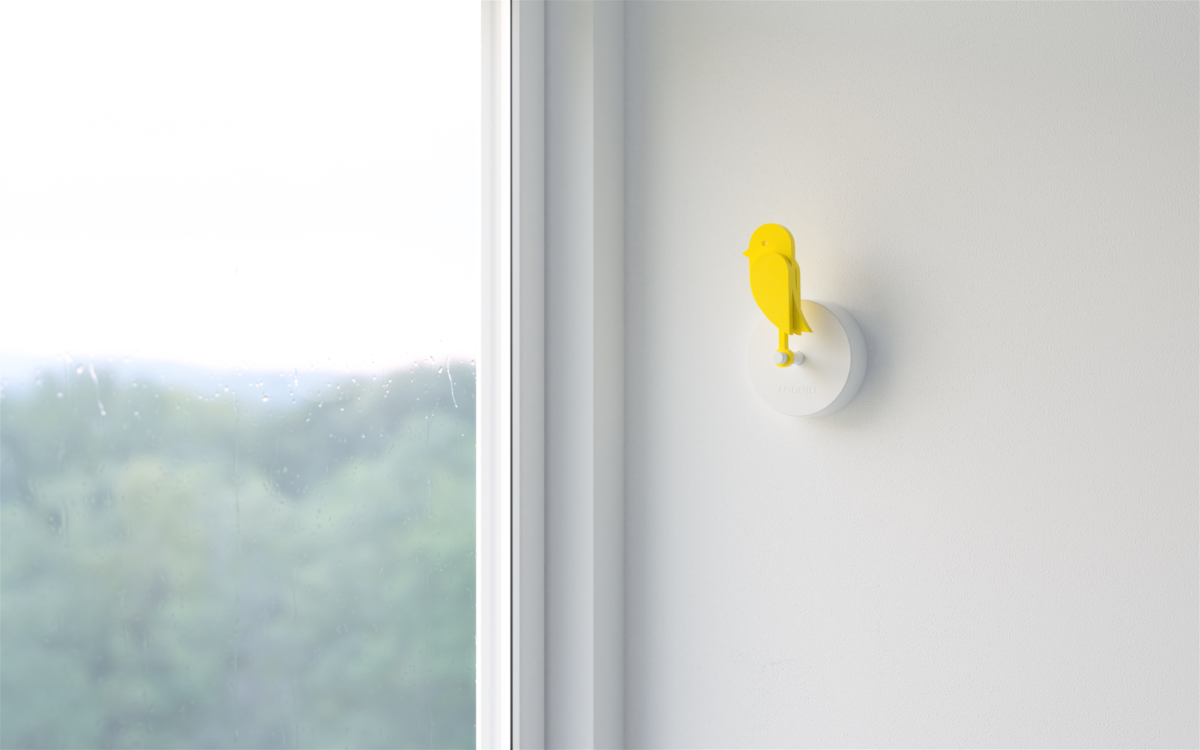 c
Back in the days, mine workers would bring a canary with them in the coal mine, to detect toxic gasses. When the bird fainted, it was time to get out. With a built-in CO₂-sensor, Canairi® works exactly the same way, but in your home.
Canairi® is free from cables, displays and notifications to keep it nice and simple. But that doesn't mean it's not a clever piece of tech. Canairi® is equipped with a CO₂-sensor monitoring if the level passes 1.000 ppm (the threshold recommended health authorities worldwide). It's made of recycled plastic and comes with a wall-mount and a rechargeable battery that will last 3 months, before you'll have to charge it through a USB-cable. The design is IPR-protected and with a patent pending.
Unlike other air quality monitors, Canairi® will let you know when to ventilate your home without the use of annoying light, sound or phone notifications. It has been tested in private homes, offices and schools. Despite the location, most test persons said that the most awesome thing about Canairi® is the fact that it looks pretty and gamifies the act of ventilating the room.
Canairi® is on Kickstarter until tomorrow! Don't miss the opportunity to support this smart and nice product! Visit Canairi.io and follow the project on Instagram if you want to know more!
All images courtesy of Canairi® unless noted otherwise
Cover image, ph credit Albert Sommerlund
c