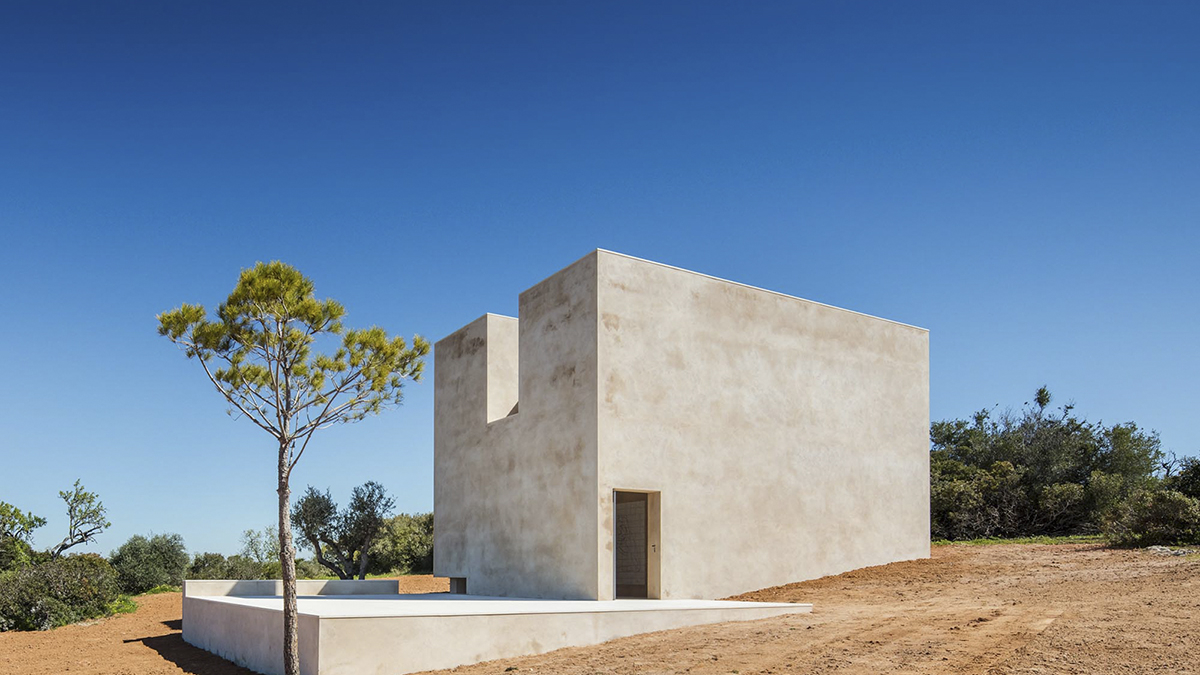 In Barão de São João, Portugal, Álvaro Siza Viera has designed a place of worship and warmth: a minimal, off-grid hillside chapel 'Capela do Monte'. Built as a part of Monte de Charneca, an off-grid holiday retreat in the Algarve region, the chapel has been designed in both material construction and format to function without electricity, heat or running water. Situated on the highest point of the property, the chapel looks out across the arid south of Portugal.
The exterior space is radiant, it provides a warm-blush that complements the rust-colored landscape. Known for his ability to sculpt light, Viera uses a single window to let the warmth of the Portuguese sun into the building, illuminating the space with golden lines. The interior of the church has a cooler neutral palette and contrasting light wood furniture that Siza designed for the space. At the entrance of the building, the hall is lined with tiled murals depicting scenes from Jesus' life, drawn by Siza and manufactured by Viuva Lamego.
In addition to the chapel, Siza is developing residential buildings and other facilities for the complex, the project is expected to be completed in its entirety in 2021.
All Right reserved to Álvaro Siza Viera