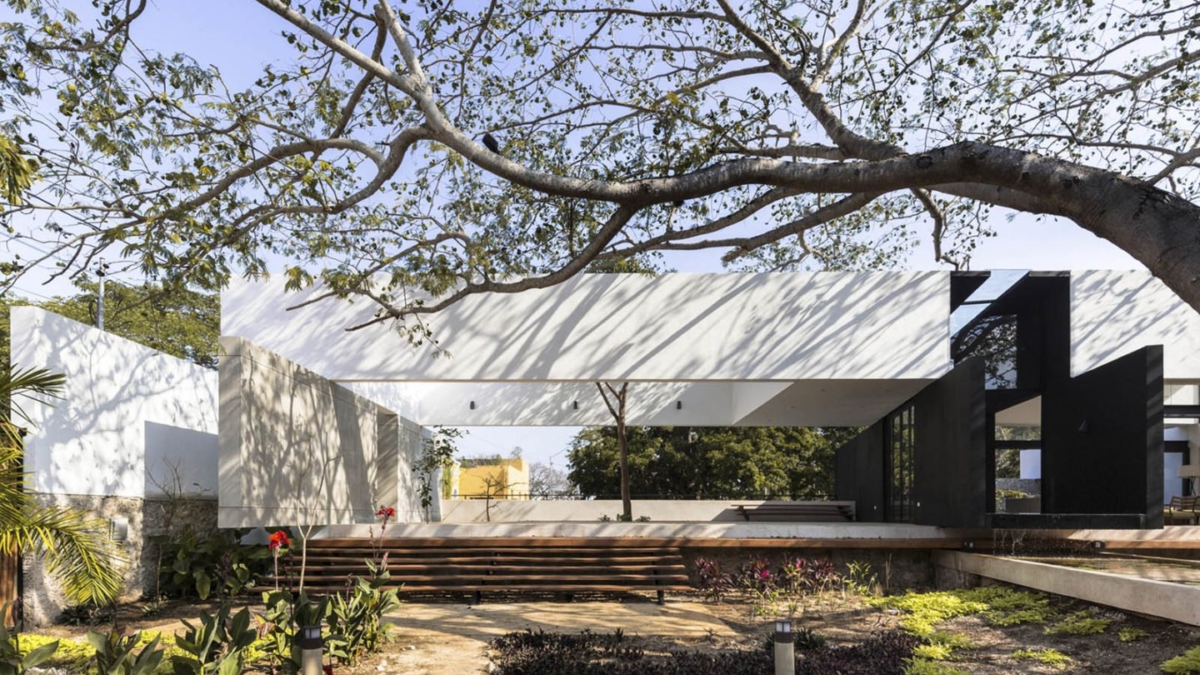 AS Arquitectura is a Mexican architecture practice made of "creative youngsters, with innovative approaches and experience in architectural projects of small and large scale, committed to the full satisfaction of our customers." Designed in 2017, Casa del Árbol is the award-winning residential home by the Mérida-based architecture team. Located in the Yucatán capital of Mérida, the indoor-outdoor house was conceived to preserve the flora by literally arranging itself around the 80-year-old trees.
The 390 square meters house is based on what was once a plantation, situated in a public space with no fences. "When passing through the area on foot, members of the community are encouraged to stop and enjoy the view of the pich trees, the protagonists of the project. Nonetheless, privacy is not an issue for the residents, as the intelligent use of varying height levels and vegetation guarantees some concealment where needed."
Rather than to privatize space as almost all homes do, Casa Del Arbol's design is centered around trust, sharing, and promoting coexistence. Due to its L-shaped geometry, all indoor rooms are afforded pich tree views, except the master bedroom which instead opens out to an exclusive patio. "We believe in the search of a human and contemporary architecture that is respectful to the place and time in which it is located".
All Rights reserved to AS Arquitectura