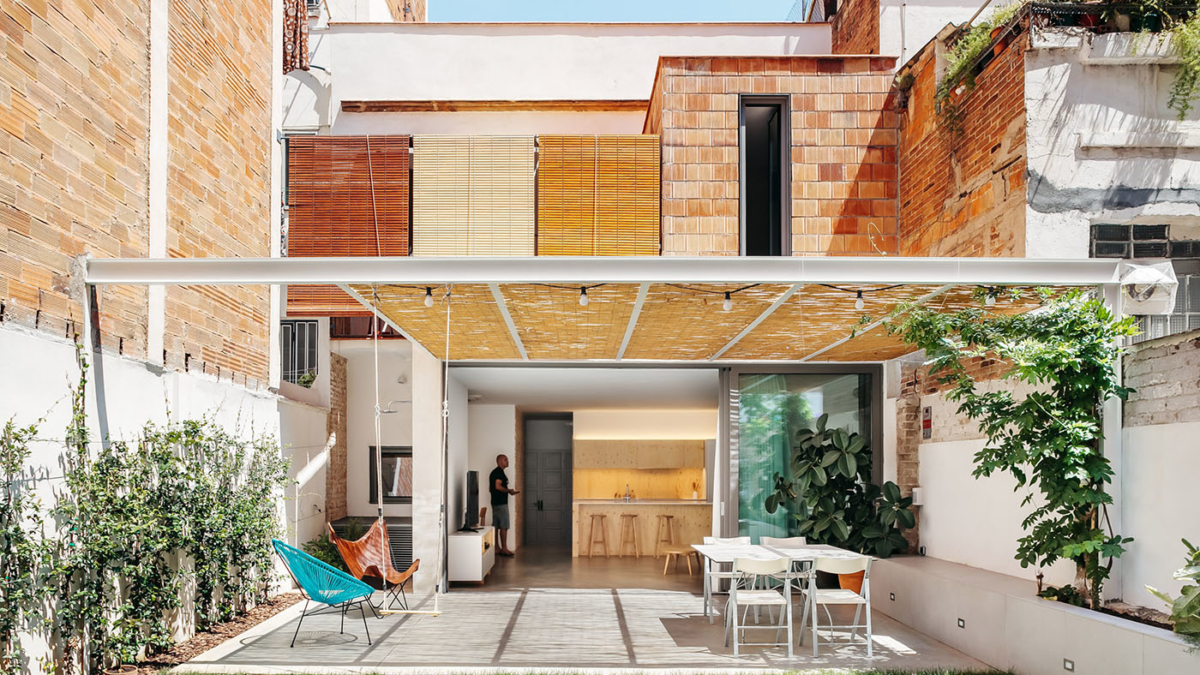 TAAB6 is a professional architectural office based in Barcelona, founded in 2006 by Ivan Llach and Raquel Colacios. Their practice combines research with design practice at various scales, ranging from the architectural scale to the urban one.
A few meters away from the epicenter of the Horta district in Barcelona, you can find TAAB6's project, Casa Jja, a house from 1930, with a facade of 7m wide and a built depth of 10m. This town house survives the real estate pressure and the transformation of the neighborhood that has been replacing this typology with multi-family buildings of more than 4 floors, as those that surround it.
The proposal was based on recovering some existing original elements (structure, pavements and enclosures) and adding the minimum to transform it into a sensitive, functional and sustainable project. The new distribution of the interior spaces is adapted to the needs of its inhabitants and the composition of the same allows visual perspectives along the plot and through the house facilitating at the same time an improvement of natural ventilation in both plants. The facade of the street (East) remains intact to the original and the interior facade (West) are transformed by adding two elements to improve the envelope of the existing building, a pergola of bamboo with vegetation on the ground floor and three wooden roller shutters on the first floor that, at the same time, give privacy to the balcony. In this same facade, the predominant ceramic of the buildings that surround it serves as the background to integrate the only new volume of the house, a cube raised in "termoarcilla" where the bathroom of the master bedroom is located. All in a set of terracotta textures and colors that mimic the facade of the garden in a heterogeneous and fragmented environment.
v
All Rights reserved to TAAB6