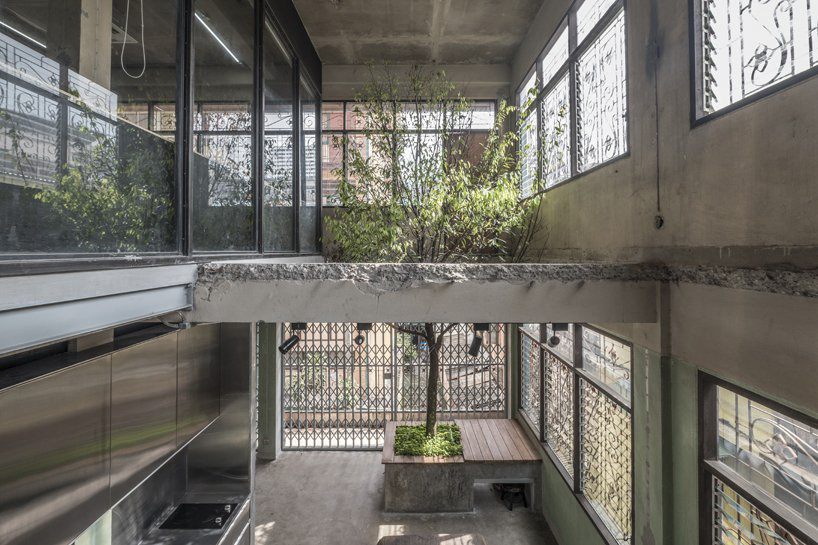 Creative Crews is an integrative architectural firm practicing architecture, interior design, landscape and urban design.
v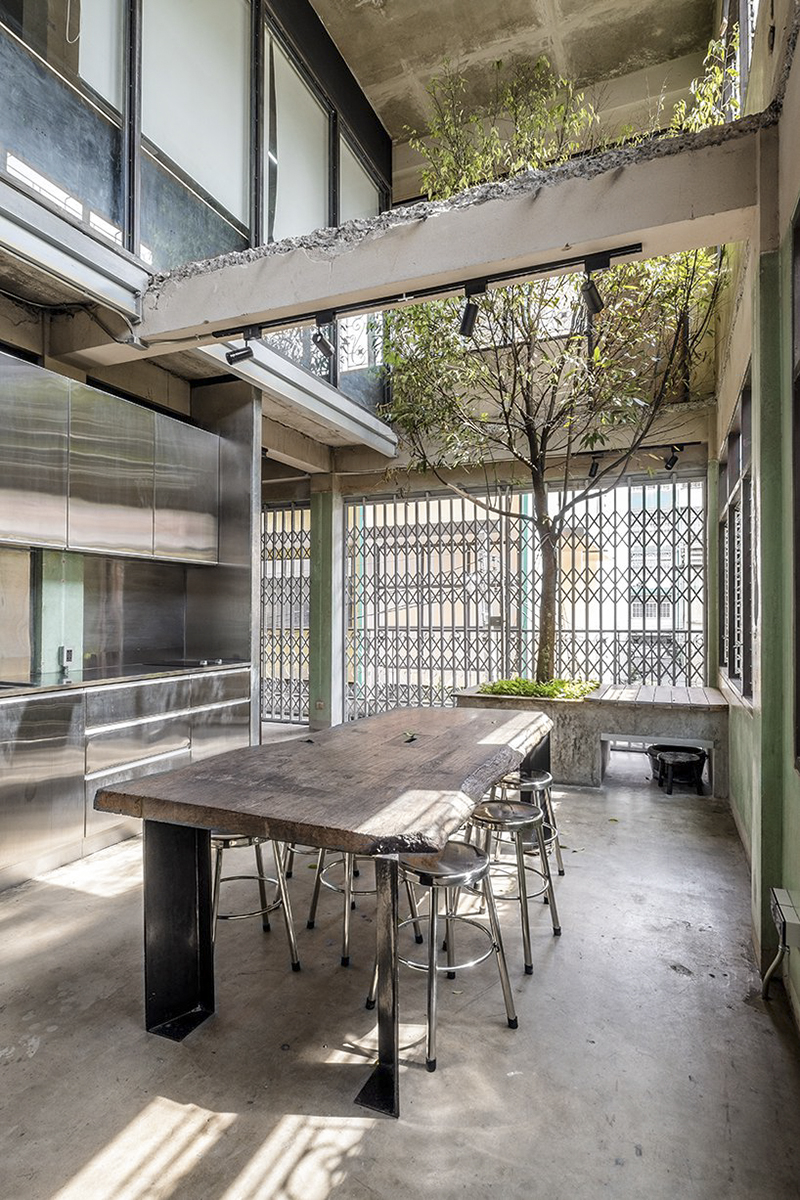 v
Located in Talad Noi district, stands the new Creative Crews office. The project involves the adaptation of two adjoining row houses into a new workplace and base for the crews.
The altered building is split into two halves, with formal functions on the air-conditioned south side, circulation and supporting facilities on the naturally ventilated north side. The 1st and 2nd floor are retail spaces and a flexible meeting spaces on the 3rd floor is both rented out to the public and utilized by CC Staff with an adjoining double volume, semi outdoor courtyard used for public functions. The white cheese wood tree provides shade for those utilizing the grill for BBQ parties. Having green on the premise helps increase and contribute to the overall limited greenery of the neighborhood. The 4th, 5th and 6th floor are offices. The top floor house dormitories for staff and has a sizable terrace home to a table tennis table and a monkey bar. Pantries can be found on the 3rd 5th and 7th floor.
All the original finishes were left intact and new additions are treated as new layers which distinguishes itself from the existing via raw materiality and finish. The completed building recognizes and preserve multi layered history imbedded within the building essence and differentiate additions to allow the continuation of this building timeline, whilst efficiently organizes new spaces to serve new functions. A sensitive approach with brute, edgy and raw result. It also exhibits the versatility of the row house typology to accommodate a variety of uses.
v
All Rights Reserved to Creative Crews