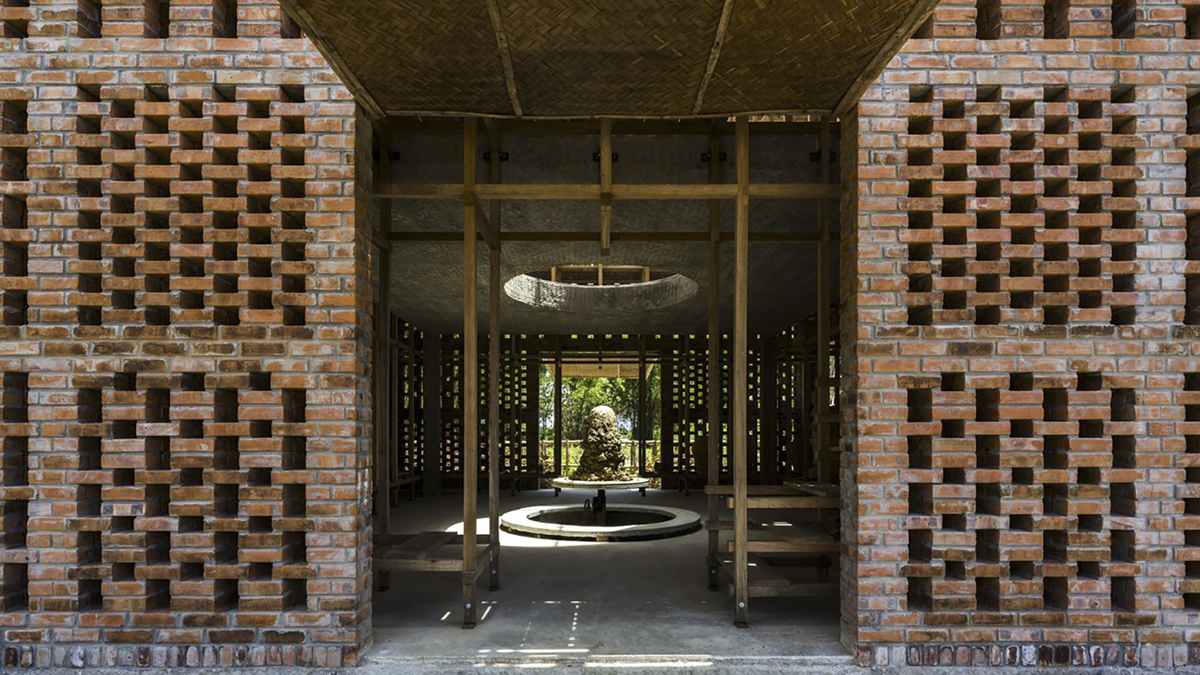 TERRA COTTA STUDIO_ Tropical Space
TROPICAL SPACE is an architecture firm based in Ho Chi Minh city, founded by architects Nguyen Hai Long and Tran Thi Ngu Ngon. They are specialized in the design and planning of urban design, master planning, architecture, landscape and interior design. With a deep understanding of Vietnamese culture and climate, Tropical Space is committed to the use of environmentally friendly building practices and sustainable material selection.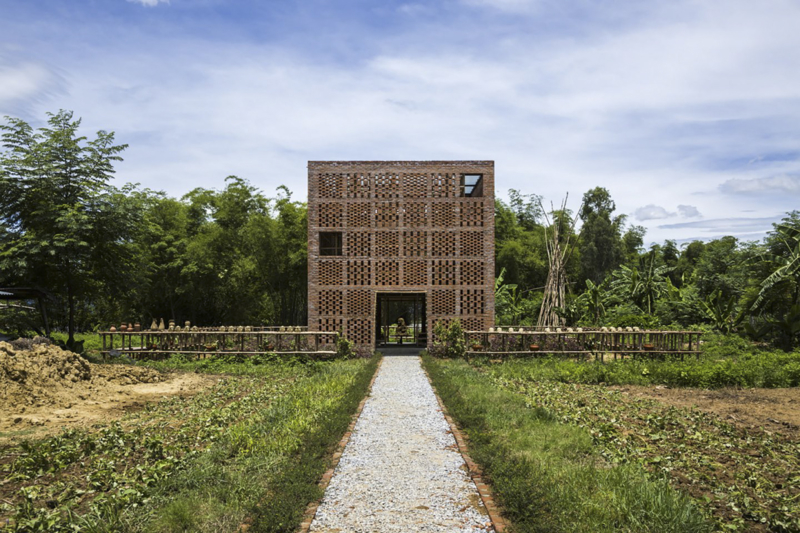 Beside the Thu Bon river in Vietnam's Quang Nam Province Tropical Space designed a three-storey pottery studio for local ceramic artist, Len Duc Ha. The building has a square plan and its facades are made of perforated bricks, placed around a heavy bamboo frame. The upper floor is divided into 60-centimeter square modules, creating smaller spaces that act as steps, shelving and storage space for Ha's completed ceramic works.
Designed because of the humid temperatures of the area, the brick facades offers shade and filtered light without entirely removing the space from the outdoors. "The artist can feel the wind, the cool from the river, and the sound of nature in the surrounding area" the studio explains, "This layer is not preventing the outside environment from coming into the studio… It also creates a certain privacy for the artist."
Ha's turntable stands at the center of the space: a direct light comes from the cut-out mezzanine floor and roofing. From the concrete mezzanine, visitors can observe Ha at work from above. "The artist and his works can interact with the sunlight, from sunrise to twilight," explain the architects. "At the same time, people can feel and see the time passing…by the movement of the sunlight. On the mezzanine, people can see many different spaces inside and outside the studio, as well as observing the artist working through the round void at the center."
Visit Tropical Space for more projects!
All Rights reserved to Tropical Space
Images by Hiroyuki Oki