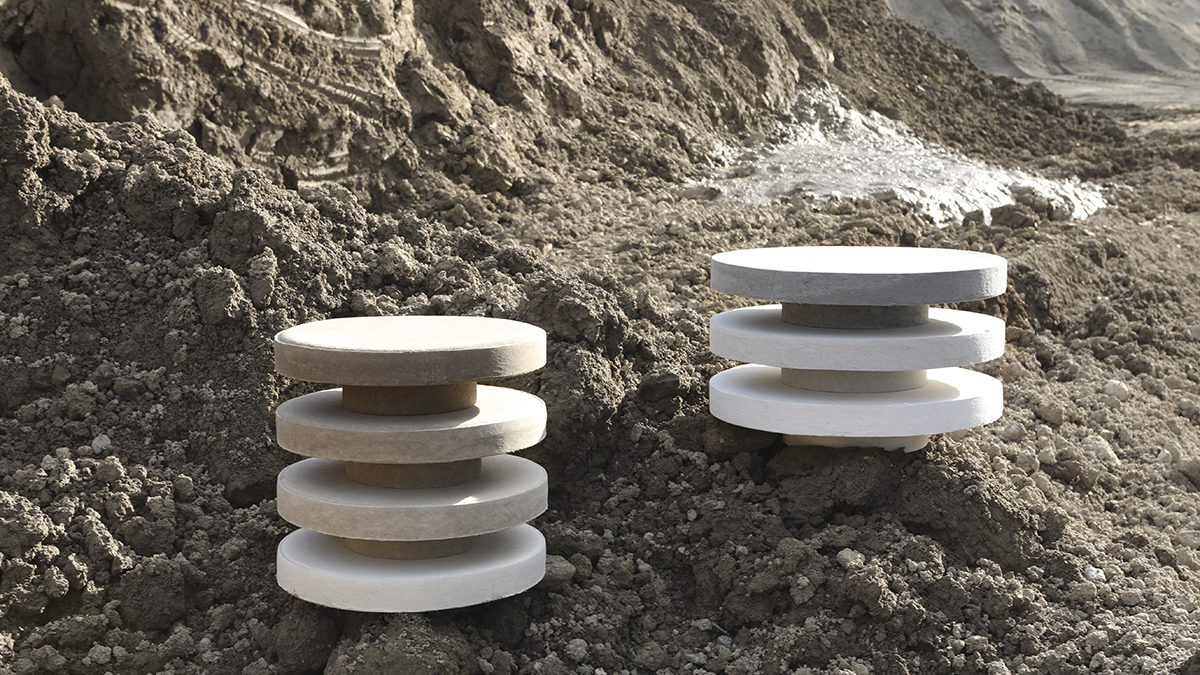 LE TERRE, D. Orefice. The rediscovery of ancient materials
The designer and art director Domenico Orefice founded his studio in 2010 in Milan and since then he has been collaborating with companies and multinationals in the bathroom, furniture, and jewelry sector. His approach is based on the rediscovery of local techniques and processes that he contaminates with new technologies and materials, with the aim of creating contemporary objects. An example of this method is Le Terre collection, which arises from the rediscovery of materials that have characterized the Mediterranean culture for centuries. In addition, the natural origin and the possibility of reusing these materials meet the increasingly current need for sustainable production.
Le Terre is made up of 3 different collections, I Crudi, Le Giare, and Charta: the first stems from a research related to Mediterranean artisan traditions, in which has emerged the centuries-old use of terra cruda. It's a compound of clay and natural aggregates left to air dry and is the oldest building material in the world. From the collaboration with Madeinterra, a start-up in Brindisi that deals with green building and the use of natural materials, they have developed I Crudi – unbaked clay vases that recall the Mediterranean culture and our origins. The primordial materiality and the aesthetic qualities of the objects, while evoking models of millennia ago, curiously respond to contemporary values and tastes, as if to underline the eternal nature of some materials, always current despite our technological and aesthetic advances.
Le Giare are inspired by Cocciopesto, a mixture of minutely crushed bricks and mortar, used since Roman times for floors and containers for food and drinks. Le Giare are amphorae inspired by the ancient world, composed in the lower part by a classical form, while more squared and contemporary form in the upper part. For this characteristic, they must be shaped into several pieces, joined together when the clay begins to dry, requiring a great artisan skill. With this project Domenico wants to bring this typology of artefact back to its original function and pay homage to the ancient gestures of the Mediterranean table. The amphorae are made on a lathe in grainy red clay.
c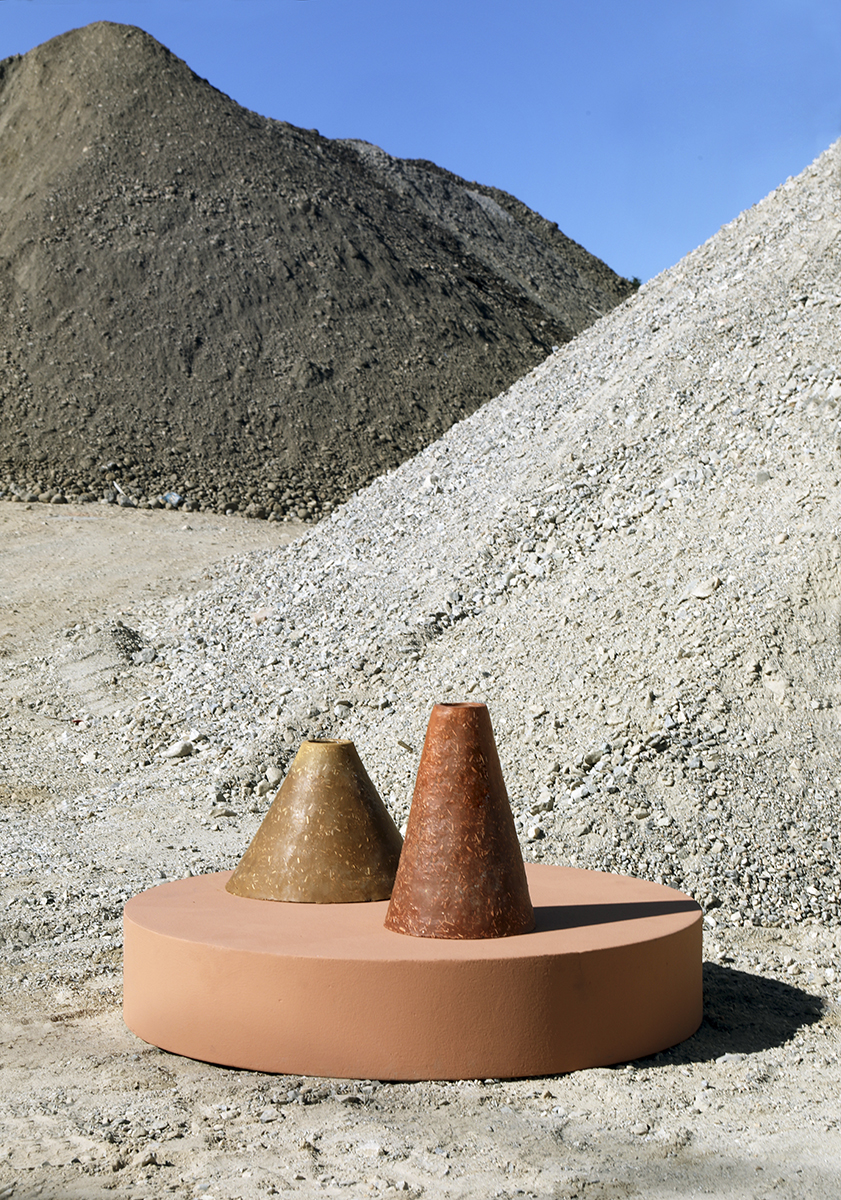 The inspiration for Charta, a limited-edition line of furnishing tables, is linked to the collaboration with Milleforma and their researches on the processing of cotton cellulose, traditionally used for the handcrafted production of Carta (the Italian word for paper). In this case, the final piece of furniture is a line of limited edition coffee tables. To produce them, they used cotton cellulose, which went under a pressing process afterward – as for the ancient Fabriano paper production technique – and then colored with natural oxides and earth pigment. The coffee tables are composed of several overlapping cylindrical elements that can intersect. Each part of them is defined by a different color, in a chromatic progression from light to dark. Charta is on show at the London Design Biennale after being selected for the "Design in Age of Crisis" exhibition at Somerset House.
La terra cruda and its properties characterize the three production lines of Le Terre (Charta, Le Giare and I Crudi) united by rigorous handwork and ancient processes that are being lost. It is precisely the combination of these elements that gives a common aesthetic to the three projects. The entire Le Terre collection was presented for the first time at Edit Napoli 2019, as a project for the rediscovery of the natural materials and artisan techniques of our history.
Domenico Orefice 's work is also very interesting from the point of view of material design: in recent years, we have become more and more used to seeing "new materials", for example, synthesized by bacteria or obtained from industrial waste, and so on. Le Terre collection, on the other hand, reminds us that there are also ancient materials that we have stopped using or that we simply thought they no longer met the needs of the time. With this design and visual approach, starting from archaic materials, Domenico not only pays homage to our past and our ancestors' craftsmanship but also enables us to rediscover these techniques and modernizes them, thus opening the way to possible new uses for them.
To find out more about the collection and see other projects visit Domenico Orefice design studio!
Photography by Paolo Belletti and DO Studio
C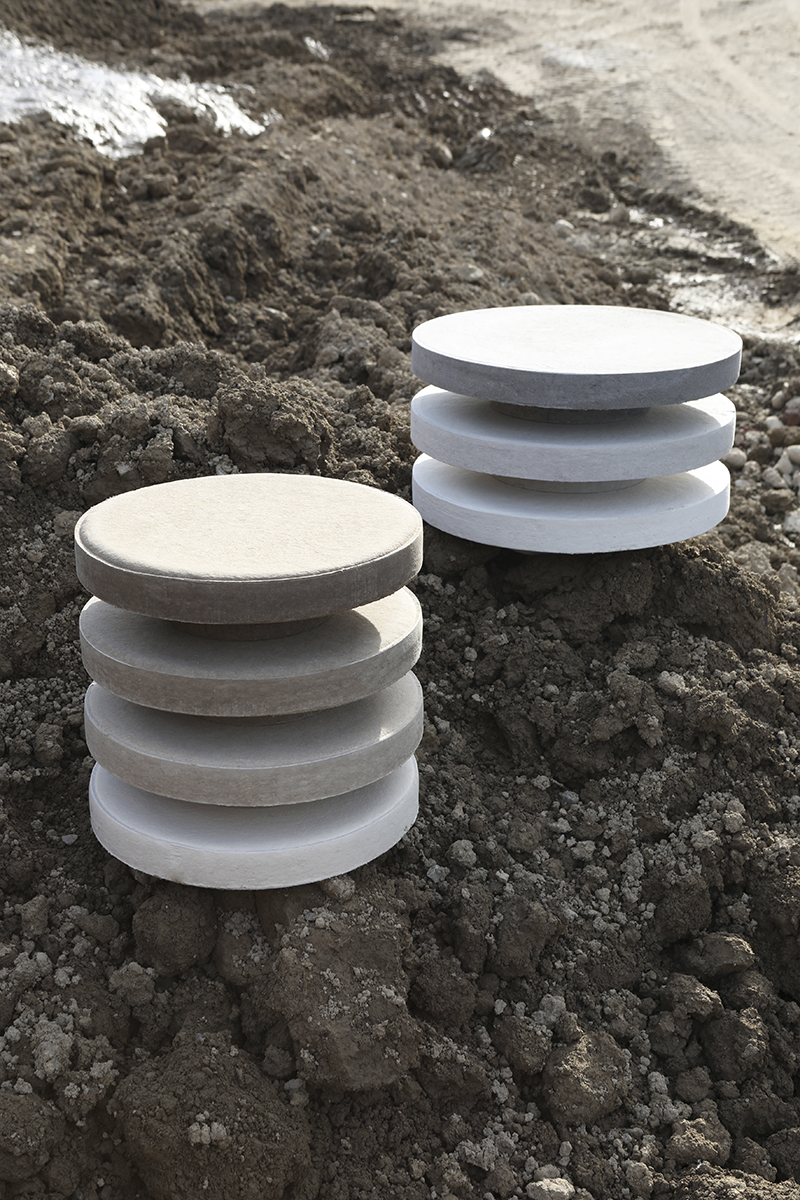 c
Do you want to see your project featured on WeVux? Feel free to send us an email at [email protected] to know more, or visit our About page
c