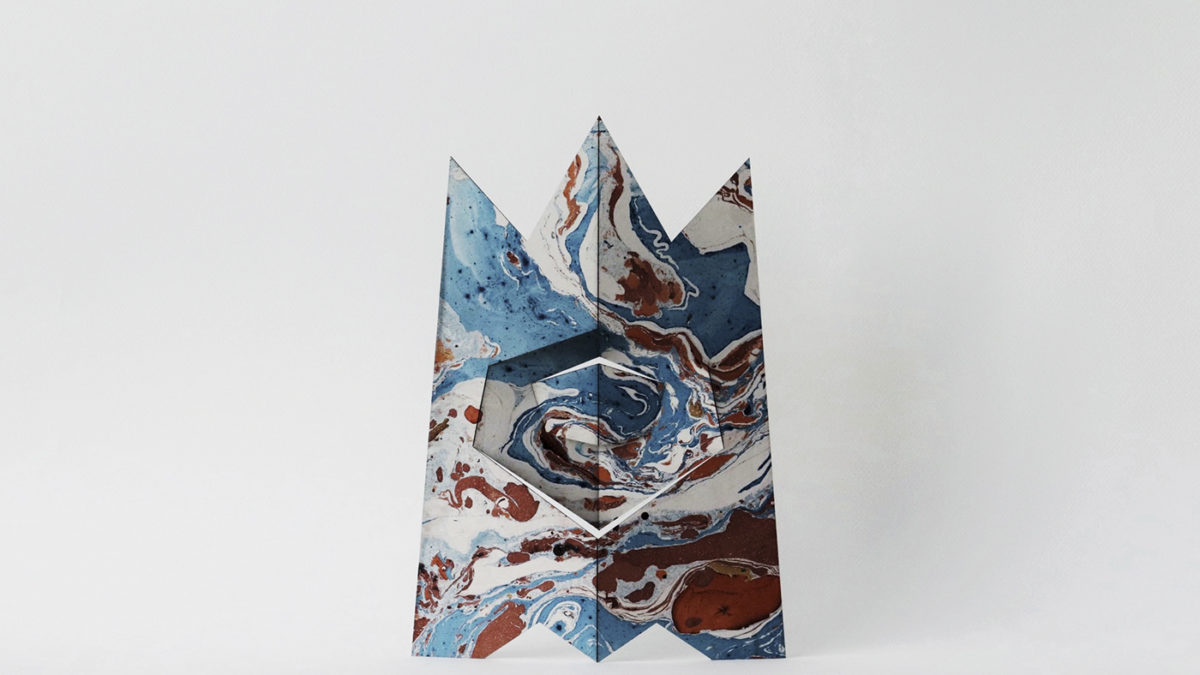 CIAPAPULVER, Marcello Pirovano
Currently on show at NERO Design Gallery, Lightness plays on the double meaning of the word itself. The exhibition is a double challenge that brings designers and artists to create new limited edition objects (on sale). All of them are exhibited inside the gallery spaces in a special set up designed by Michele Seppia, founder of NERO Design Gallery. For the occasion, several designers and artists have participated: Duccio Maria Gambi, Miscellaneous Works, Marcello Pirovano, Iris Roth, Pietro Russo, Laura Sattin, Alizarina Silva, Studiopepe / Andrea Ferrari and Michele Seppia himself. He said about the exhibition: "I've been thinking a long time about an annual appointment with a specific theme to be realized in the gallery, involving more designers. I would like this to become an annual event, an opportunity to be able to confront new issues and new designers."
c
© Jacopo Bille
Two of the products on show are Ciapapulver and the Faux tote-bag by Marcello Pirovano. Born in 1985, Marcello studied Industrial Design at Politecnico di Milano and Design for Interaction at TUDelft (Netherlands). After the Master degree, from 2009 to 2012 Marcello worked for Danese Milano, also as art director of Waste.not limited edition collection, started from his thesis project called "Chimera Danese". From 2011 he is co-founder of Tecnificio, a maker facility that uses digital fabrication technologies (as 3D printing) to enhance experimental works for a new generation of digital craftsmanship. He worked as freelance creative consultant for Italian design galleries, strategic consultancies, public and private institutions. Some of his works were shown as part of some exhibitions at Yerba Buena Center of Arts (San Francisco), Palazzo Ducale (Venice), Triennale di Milano, among many others. Passionate about illustrations and tattoos, he collects ephemera and curiosities.
Ciapapulver is a clear tribute to the 50's Bruno Munari's research on Travel Sculptures. The project is an aesthetic variant obtained thanks to the production process that combines marbled paper with laser cutting technology. The result is a series of masks and totems that are light by definition – both in terms of purpose and specific weight – imitating the solidity of marble through traditional nineteenth century textures.
The tote-bag has become one of the symbols of design events merchandising. Often made of light and low quality cotton, it is intended to end up in oblivion together with the unnecessarily overprinted material. Faux goes against the trend: the materials chosen and the high quality screen printing ispired by nineteenth-century marbled paper, together with the details in the packaging and the limited series make it a collectible accessory.
The Lightness theme is interpreted by Marcello in a critical way, through contrast: Sculture da Viaggio, pocket objects to take with you during your travels, seem to lose their lightness and the nomadic character that characterizes them, becoming precisely fixed objects, "ciapa pulver" (taking dust). The Faux tote-bag, on the other hand, is in contrast with its own definition: one of the objects symbolizing the culture of recycling becomes a quality product, in limited edition.
All the objects in the exhibition are for sale. You can visit Lightness until 15 January 2020, at the NERO Design Gallery in Arezzo.
c
© Jacopo Bille

© Jacopo Bille

© Jacopo Bille
All Rights reserved to NERO Design Gallery
Images by Marcello Pirovano and Jacopo Bille