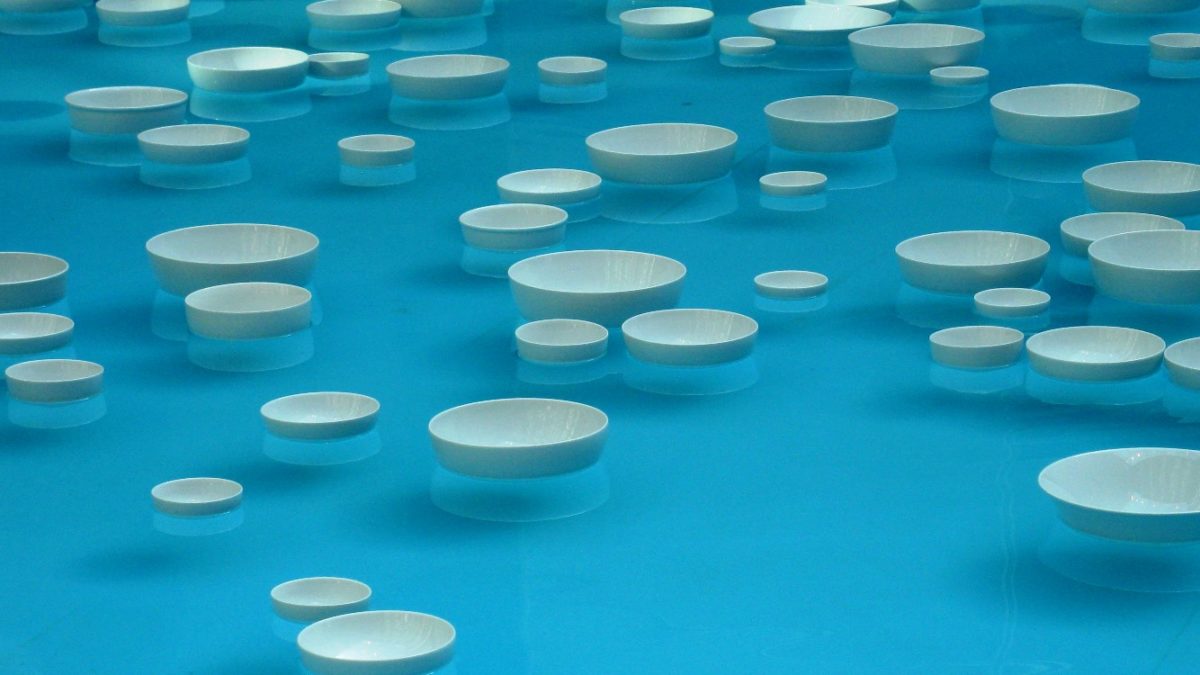 CLINAMEN – CAOS IS ART, IN MUSIC COMPOSITION
 Céleste Boursier-Mougenot is a French sound-artist, based in Sète, southern France. He  started as an avant-garde composer before he turned to making long-duration large-scale acoustic installations.
In Clinamen, you can feel the fascination of the musical composition: a series of size different porcelain ceramics floating on the water, randomly clilnking each other, to create different long melody sequences.
If you want to feel the experience, Clinamen is currently on display at the Centre Pompidou-Metz (France),until the end of September.