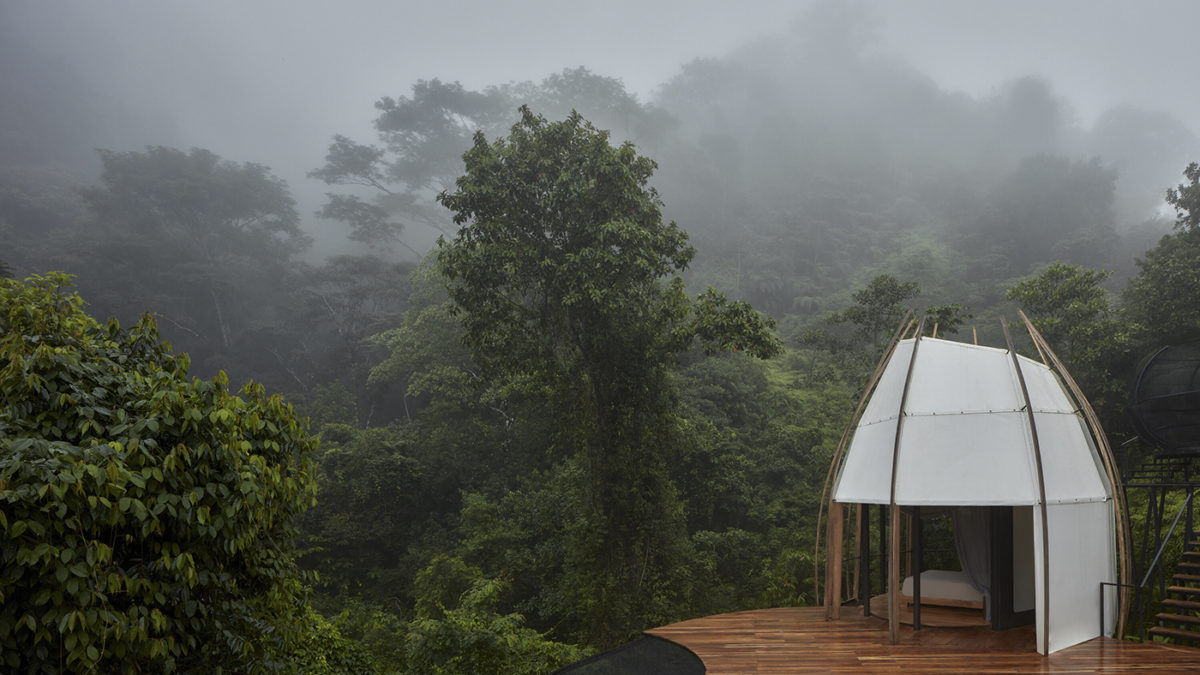 COCO, Art Villas Costa Rica
Above Hermosa Beach, near the Costa Rican town Uvita, on a steep tropical jungle slope – there is a hidden Art Villas resort. It consists of three unique villas and one multifunctional tropical pavilion: Art Villa (concrete villa), Atelier Villa (tropical minimalistic villa), Coco Villa (a set of five egg shape houses), and Wing (tropical multifunctional pavilion).
Three different studios collaborate for the project: architects from the ARCHWERK studio are behind the architectural concept of Coco Villa and Wing. The architects from Refuel works designed the architectural concept of the concrete Art Villa. The author of Atelier Villa is Formafatal studio headed by Dagmar Štěpánová. In addition to interior design, Formafatal imprinted the final form of each villa and united the entire Art Villas resort into a unique, integrated complex.
c
c
COCO forms a part of the complex and represents a unique example of playful, glamping, sustainable, and modern tropical architecture. The 5 Villas boasts a unique shape borne from an original design. Its construction was an experiment with wood, metal, and a special seven-layer sail, welded on the spot by the studios. Each pod is deeply entrenched in the jungle and offers an experience reserved for the brave.
The pods are exposed to nature and the elements. Rain only falls six months of the year in late afternoon cascades, and when a storm hits, it's a dramatic and unforgettable experience. Transparent and white shutters protect the interior from rain and wind while allowing daylight to penetrate. Wedges of light and shadow filter through the big mosquito net that offers protection from wild jungle critters.

During this project, the studios realize their symbiotic relationship with the dense, green tropical forest. It presents conditions that challenge them to stay present and respectfully aware of the laws of nature. But not in spite of luxurious comfort… Comfort and self-enhancing activities abound, from expert cuisine, massage, sauna, and yoga, as well as access to the spa pavilion and professional fitness room. Here you can indulge in life's pleasures with playfulness and curiosity, in solidarity with nature.
Visit ARCHWERK and Formafatal to know more.
Text by Martin Kloda [ARCHWERK], Hana Procházková [ARCHWERK], Dagmar Štěpánová [Formafatal]
Photography by BoysPlayNice
C