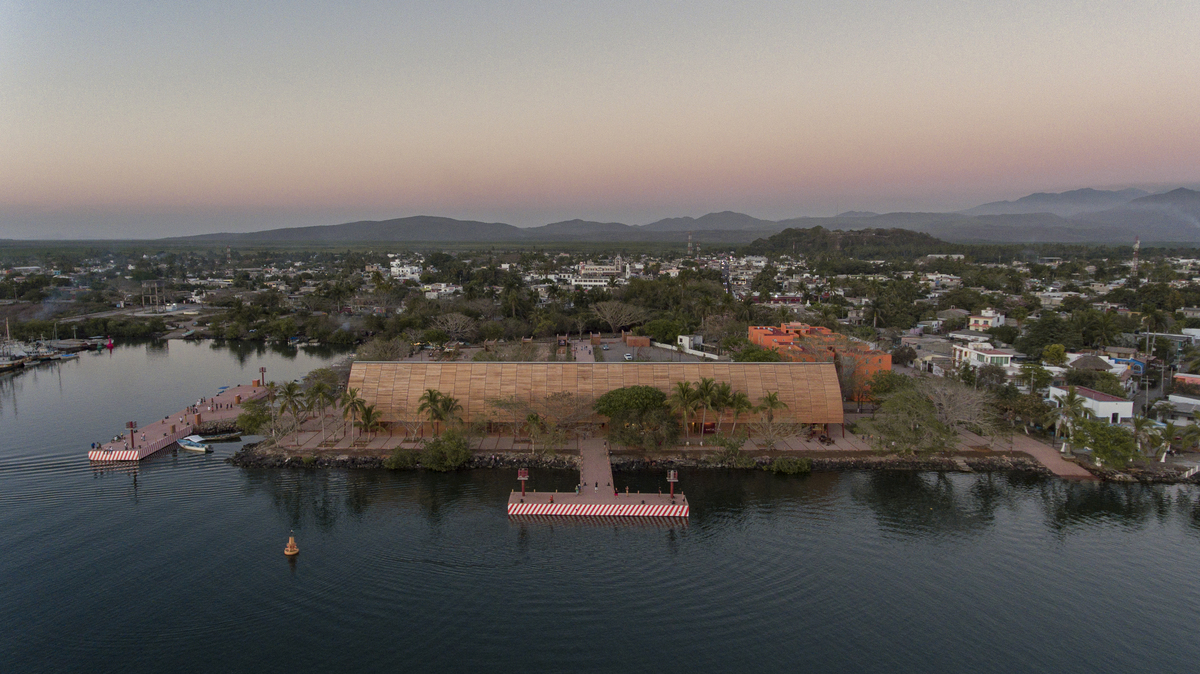 MUELLE DE SAN BLAS by Colectivo c733
Located in the Mexican state of Nayarit, San Blas is one of the historic towns of the Rivera Nayarita which, through the SEDATU (Secretariat of Agrarian, Territorial and Urban Development) and the Urban Improvement Program, has recently changed its face with a series of interventions in various public spaces, including the Muelle de San Blas (Pier of San Blas).
The project by Colectivo c733 has as part of its program a port for ferries and boats for tourist services, a public and recreational park as well as commercial areas and a craft market.
c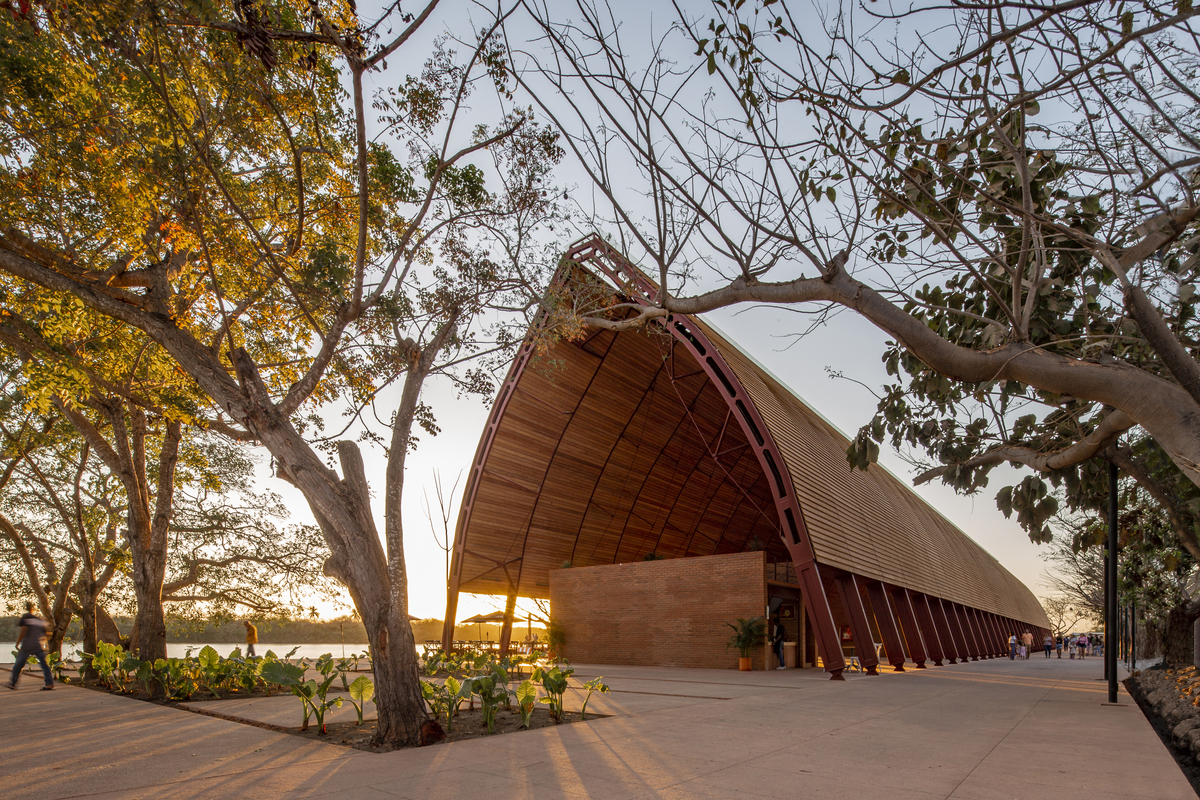 c
The public park has an area of more than 14,000 m2 and it's a composition of lines with bodies of water, to give freshness and refreshment for visitors, accompanied by rain gardens with tulle and local stone. The passages move inspired by waves and boats, creating leisure spaces and waiting areas under the shade of new and existing trees, or under hammock porticoes defined by local clay structures.
The color of the complex is defined by the ochre of the wood and reddish tones of clay and colors concrete that changes its texture and patterns throughout the landscape. Near the water, volcanic stones and mangroves protect the area from visitor traffic.
Muelle de San Blas is a project that, despite its size and different functions, is born in complete harmony with the place, enriches it and enhances its natural characteristics. For more information visit the page of Colectivo c733
Ph. credit Albers Studio
Colectivo c733: Gabriela Carrillo, Eric Valdez, Israel Espín, José Amozurrutia and Carlos Facio (TO)
Design Team : Sofía Pavón, Roberto Rosales, Abraham Espindola
Strutture: LABG (Eric Valdez), GIEE
Ingegneria elettrica e meccanica: Enrique Zenón
Landscape architects: Taller de Paisaje Hugo Sánchez
Consulenti: Luz en arquitectura, Pedro Lechuga, TEMAS MX
c